Ask the experts
Here is a selection of Q&As from Your Cheshire & Merseyside Wedding magazine. If you would like your question answered by our experts, please email it to editor@yourcheshiremerseyside.wedding.
To view more Q&A's on a different topic, please select one from the list below.
Hot topic: Wedding worries
Our experts solve your wedding worries
---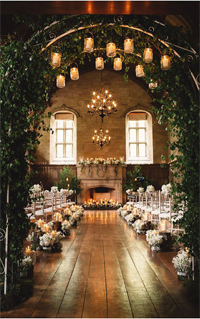 Fairytale romance
Q. We've booked a castle for our big day but just don't know where to start with the styling. What trends can we incorporate in to our day that will suit our venue?
A. Helen Eriksen says: Castle weddings are the perfect place to live out those childhood dreams of being a princess for the day. When it comes to décor and styling my advice would be to keep the colour palette clean and simple to work with your beautiful surroundings.

Castle interiors tend to be rustic with lots of natural stone and exposed walls. The Pantone colour of the year, Greenery, is perfect to match with this. An abundance of lush, green foliage is relatively inexpensive; add neutral blooms to make sure your wedding is on-trend while complementing your historic setting.

Suspended and large-scale floral installations are huge for 2017 and don't show any sign of slowing down. A large botanical chandelier will give your grand venue the wow factor. A lot of historic buildings have stunning fireplaces so try adding foliage and masses of candles to create a dramatic backdrop for your ceremony.
---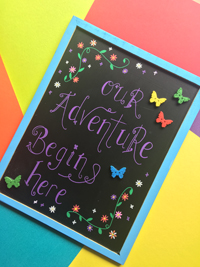 You're invited!
Q. We're having a mini festival for our wedding. How do we hint at this theme in our invitations and carry it through to the day?
A. Becky Owens says: Festival-themed weddings are brilliant as they don't restrict you to a certain colour scheme and you can really go all-out and have some fun. How about inviting your guests with a festival ticket design? You could even have a tear-off stub as your rsvp.

You can make your on-the-day stationery as bright and vibrant or as subtle and sophisticated as you like. There are so many playful and creative ideas you could incorporate. Why not have ticket stub name cards, a poster-style seating plan and lots of wooden handwritten signs? This really is a designer's dream so let your imagination run wild!
---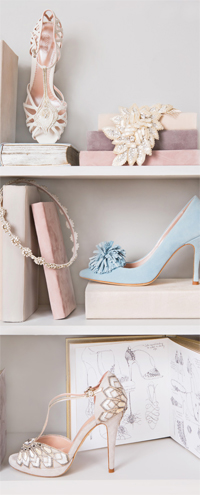 Dance the night away
Q. I never wear high heels but I'd like to on my wedding day to give me height and improve my posture. How do I choose a pair that I'll be comfortable in all day?
A. Emmy Scarterfield says: All brides want to feel their best on their W-day and there's nothing worse than sore feet to put a dampener on things! To get comfort without compromising on appearance or heel height make sure your shoes offer you support in all the right places; your chosen style should feel secure and maintain the position of your foot's natural arch. All the heels in our collection are made with comfort in mind; a shoe like our Leila design will ensure you'll be the first and last person on the dancefloor!
---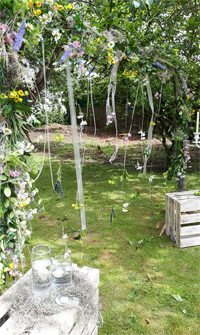 Beautiful blooms
Q. We're getting married in October in a charming rustic barn. I love bright florals but don't know what will be in-season at that time of year? How can I fill my venue with colour?
A. Nina Mitchell says: You'll be surprised how many colourful flowers are available in autumn. Roses are timeless for weddings and come in so many different varieties you'll be spoiled for choice. The same goes with dahlias, they're one of the hottest floristry trends at the moment and you'll be sure to find the colour you want. Mix these in with an abundance of foliage to create a textured, over-sized bouquet.

To dress your venue I'd use flower curtains – not the fabric kind! A suspended pole with fresh blooms hanging down looks so dreamy and romantic as it floats and sways on the breeze.
---
Contact our experts...

Becky Owens
Business owner

Emmy Scarterfield
Founder and creative director

Helen Eriksen
Wedding and event designer

Nina Mitchell
Florist
---