Why you should buy issue 42 of Your Cheshire & Merseyside Wedding magazine...
November/December 2018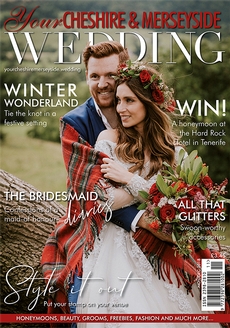 Tenerife competition
Win a three-night honeymoon at Hard Rock Hotel, Tenerife worth £1,750
Festive fiesta
Michelle and Bradley's day was accented with gorgeous Christmas touches
Rose gold romance
Becca and Jonny had a fabulous New Year's Eve party to celebrate their nuptials
A vintage classic
Carden Park was the beautiful backdrop for Darcy and Steven's big day
Local lovelies
Tie the knot in Warrington, St Helens and Halton
Winter wonderland
Our pick of the regions' festive settings
Showstoppers!
Some of the area's most sought-after photographers share images that stand out from the crowd
Style it out
Finishing touches for every venue
A winter's tale
Warm and cool tones for a magical big-day palette
A life of luxury
Wedding planner to the rich and famous Marc Ahmed chats to County Wedding Magazines
#trending
We showcase the dress trends to expect in 2019
Lady in red
Dress your bridesmaids in this season's most-popular colour teamed with gold
All that glitters
'Tis the season to sparkle in this selection of the latest bridal accessories
Mask-erade
Bring the life back to your skin with these fabulous face masks
eMagazine
Available to download NOW for only £1.49
Printed Copy
(inc. free eMagazine)
In Stock
Click here to use our online ordering service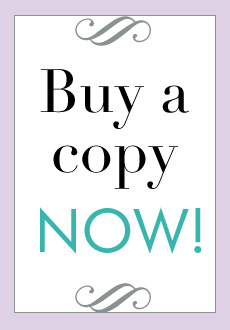 ---
Buy a copy
There are 5 different ways to buy Your Cheshire & Merseyside Wedding magazine.

Click here to view some sample pages from an eMagazine
To order the latest copy of Your Cheshire & Merseyside Wedding magazine or to obtain back issues, click here.
Alternatively call us to order your copy, post-free for just £3.45, on 01376 514000
Read Your Cheshire & Merseyside Wedding magazine in electronic format for just £1.49 per copy (Smartphone and Tablet compatible) click here
You can subscribe for just £17.60!
Annual subscription (6 issues)
Save over 15% off the normal cover price
FREE postage and packing
Receive each issue as soon as it is published
To order your subscription, simply call us on 01376 514000 or click here
Alternatively, click here to order an eSubscription for just £7.60
4. Buy a copy from a retail outlet
Your Cheshire & Merseyside Wedding magazine is available from newsagents and supermarkets.
However, if you do have problems, or if your newsagents has sold out, then call us!
We'll send your copy to you post-free for just £3.45 inc P&P. Simply call us on 01376 514000
5. Overseas Orders
For non-UK customers, please email admin@county.wedding for full details.
---