Why you should buy issue 40 of Your Cheshire & Merseyside Wedding magazine...
July/August 2018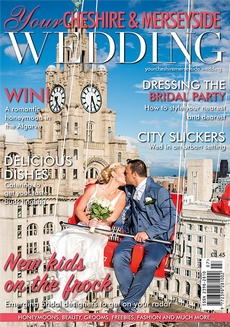 Algarve competition
Win a romantic honeymoon in the Algarve worth £5,000
Singing in the rain
Tips and advice for dealing with the dreaded 'R' word
Delicious dishes
Catering to get your taste buds tingling
Dressing the bridal party
How to style your nearest and dearest
Towns & cities
Settings with urban appeal
A day to remember
A navy and coral colour palette was the order of the day for Andrea and David's nuptials
Fun in the sun
Melissa Barker discovers what makes the TRS Yucatan Hotel in Mexico such an appealing destination
Escape to the country
Danielle Harvey didn't want to come down from the heights of the TreeTop Escape – the perfect mini-moon getaway
All you need is love
Rachael and Ian wed against the backdrop of the Hard Day's Night Hotel
A splash of colour
These colours are #trending right now and are perfect for brides and their maids
Emerging designers
Make sure you're following these bridal brands
Match made in heaven
Fragrances for him and for her creating the ultimate big-day pair
Freebies and offers
Great giveaways and discounts up for grabs
Urban carnival
This styled shoot is a riot of colour
Garden party
Emma and Scott's big day was accented with lovely lilac touches
Glorious gardens
Tie the knot al fresco
Summer son
Be inspired by these fashion choices for the ultimate seasonal look
eMagazine
Available to download NOW for only £1.49
Printed Copy
(inc. free eMagazine)
Out of Stock
Click here to use our online ordering service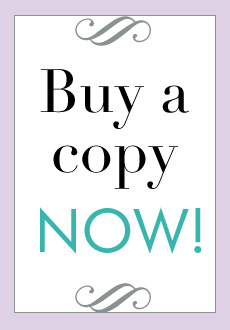 ---
Buy a copy
There are 5 different ways to buy Your Cheshire & Merseyside Wedding magazine.

Click here to view some sample pages from an eMagazine
To order the latest copy of Your Cheshire & Merseyside Wedding magazine or to obtain back issues, click here.
Alternatively call us to order your copy, post-free for just £3.45, on 01376 514000
Read Your Cheshire & Merseyside Wedding magazine in electronic format for just £1.49 per copy (Smartphone and Tablet compatible) click here
You can subscribe for just £17.60!
Annual subscription (6 issues)
Save over 15% off the normal cover price
FREE postage and packing
Receive each issue as soon as it is published
To order your subscription, simply call us on 01376 514000 or click here
Alternatively, click here to order an eSubscription for just £7.60
4. Buy a copy from a retail outlet
Your Cheshire & Merseyside Wedding magazine is available from newsagents and supermarkets.
However, if you do have problems, or if your newsagents has sold out, then call us!
We'll send your copy to you post-free for just £3.45 inc P&P. Simply call us on 01376 514000
5. Overseas Orders
For non-UK customers, please email admin@county.wedding for full details.
---