Surge in sales of men's promise rings
Women are upping their game when it comes to bagging their man, if sales of men's promise rings are anything to go by.

Online jewellery retailer www.jewlr.co.uk reveals that women are taking the lead in relationships by buying their partners 'promise' rings in record numbers, increasing by 210% year on year.

The online retailer reports that promise rings are the best-selling category in their men's division, outselling more traditional jewellery categories including wedding bands, necklaces and cufflinks.

The spike in sales comes after several celebrity couples have been spotted wearing matching promise rings, including Robert Patterson and FKA Twigs as well as Kylie Jenner and now ex-boyfriend Tyga. Originally an American concept, a promise ring is traditionally given as a gift, usually as a precursor to an engagement to symbolise commitment.

Jewlr also revealed that sales of their promise rings are highest at the end of summer – when students are buying them for their partners before parting ways to return to university – with sales 45% higher on average than other months.

Jewlr's CEO Tony Davies comments, "It's clear that our UK customers, are embracing the concept of the promise ring and women are being forthright in asking their partners for commitment."


Posted: Friday, 13 October 2017
<< View more news
---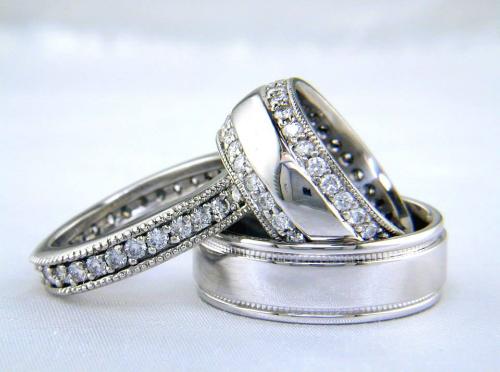 ---
Renowned British artist, Ben Riley, has created a portrait of Prince Harry and Meghan, and can create a masterpiece for newlyweds too!... read more
Posted: 17 December 2018
When you are mulling over which gin to use for all your party and cocktail serves during your winter nuptials and Christmas and New Year Festivities choose award-winning Jawbox... read more
Posted: 14 December 2018
Hosted By National Museums Liverpool tell us its top tips for booking a quirky wedding venue...... read more
Posted: 13 December 2018
Britain's Best Bridesmaid is back for 2019! Did someone in your #BrideSquad go above and beyond to make your big day memorable for all the right reasons? Now it's time to reward them.... read more
Posted: 12 December 2018
We asked Liverpool's Rocks for Frocks how to glam up a simple strapless wedding dress.... read more
Posted: 11 December 2018
---