2017 wedding season to cost guests £27.5 billion
As the 2017 wedding season gets underway, new research from American Express® reveals that nearly a third (31%) of Brits will attend at least one wedding this year, spending an average of £432.

However, the costs can soon rack up with UK adults planning to celebrate on average four weddings in 2017, taking the total wedding guest bill to £27.5 billion.This means that the total cost of being a guest this season (£1,728) will amount to more than the average British bride spends on her dress (£1,378).

The largest expense for guests will be the wedding gift (£85), followed by hotel accommodation (£74), an outfit (£71) and travel to attend the special day (£64). However, the total wedding guest expenditure is slightly down versus last year, when guests spent an average of £479 attending each wedding. The research data indicates guests are choosing to cut down expenditure on gifts and travel this year.

The big day bill for guests per wedding
Mark Niemierko, celebrity wedding planner, commented: "I've always believed the most important ingredient at a wedding is your guests. From buying an outfit, finding that perfect gift and arranging travel, guests go to a lot of effort to attend the big day. However amidst all this excitement, costs can soon add up for the wedding party. My biggest piece of advice is to start planning for a wedding as soon as a 'save the date' arrives, that way guests can spend time looking for the best deals and watch to see if any items they have their eyes on go into the sales."

Bridesmaids and ushers pay for the privilege
The study reveals that more than a quarter (27%) of Brits will take a seat at the top table this year as a bridesmaid or usher and will spend significantly more than other guests. Bridesmaids will spend more than £650 for each wedding, with the hen do being the costliest outlay (£140). This compares to ushers will pay nearly £900 to attend each wedding thanks to pricey pre-ceremony celebrations and they will be twice as generous as bridesmaids when it comes to splashing out on a gift for the happy couple (£198 versus £90).

While being a bridesmaid or usher can be costly, more than three quarters (77%) say they are excited to be part of the wedding day and 69% are happy to spend the money taking on the special role.

2017 Bridesmaid and usher spend per wedding
Jenny Cheung, Director at American Express said: "It is a huge compliment to be asked to celebrate a couple's special day but the costs can soon add up. With this in mind, it's important to get your finances in order so you can focus on having fun on the big day, rather than worrying about the cost of attending a ceremony. Our study has found that almost two in five (18%) wedding guests put related expenditure on a credit card and using one that earns cashback, shrewd members of the congregation can ensure they get something back for their spending and treat themselves once the celebrations are over."

Celebrity wedding planner Mark Niemierko provides his top tips for guests as the wedding season gets into full swing:

Destination pre-planning – The moment you accept a wedding invite is the time to check travel prices; venues may be located at the other end of the country, or even abroad. By planning ahead, you can book your travel tickets in advance and get a better deal. You might even decide to make the most of the wedding destination and plan a holiday around the wedding.

Picking the perfect outfit – When you receive the invitation, do your research before heading to the high street for your outfit. If you haven't been to the wedding venue before – a quick internet search will help guide you on the suitable look for such a venue. Taking advantage of the sales and keeping an eye out for bargains is always a good idea, Consider shopping out of season to avoid being caught wearing the same outfit as someone else.

Get cashback on your spending – Be savvy and put your wedding spend on a card that earns cashback so you can treat yourself or a loved one at a later date.

Finding that perfect gift – Think ahead when buying a wedding gift. Look for sales and keep a gift closet (especially if you have a lot of weddings coming up this year.) That way you will always have something to hand when the next wedding invitation arrives in the post.

Points make presents – Check how many rewards points you have on your credit, charge or store card. You may well have enough to get a wedding gift with your points, which means you can give a gift without spending a penny.


Posted: Wednesday, 10 May 2017
<< View more news
---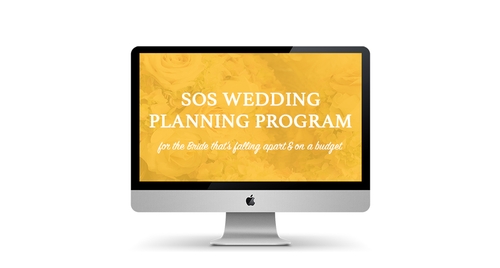 ---
Flushed with royal wedding fever Old English Inns is celebrating the marriage of Prince Harry and Meghan by giving one lucky couple a wedding party to remember.... read more
Posted: 18 May 2018
Inspired by the Royal Wedding and looking for the perfect venue for 2019? Crabwall Manor Hotel & Spa are delighted to announce its 'May we Marry' wedding flash sale.... read more
Posted: 17 May 2018
Leading pet charity Blue Cross has released the world's first all-animal version of
Here Comes The Bride featuring dozens of homeless dogs, cats and horses as a special wedding gift for royal couple Prince Harry and Meghan Markle.... read more
Posted: 11 May 2018
Body positive campaigner Marisa Rooney has launched Liverpool's first bridal shop exclusively for women with curves.... read more
Posted: 10 May 2018
Thanks to snap happy guests, couples are likely to be photographed more than 3,000 times throughout their big day; that's once every six seconds, according to a recent survey by online smartphone retailer Mobiles.co.uk.... read more
Posted: 4 May 2018
---