Offers
Here is a selection of offers featured in Your Cheshire & Merseyside Wedding magazine.
Why don't you buy a copy now to find more offers from companies in the local area?
---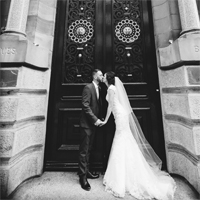 Snap happy - 10% off
Antonio Franco is a professional photographer based in Liverpool, covering the whole of the North West. "Weddings are an opportunity for me to tell your personal story, and I love adapting to your day," says Antonio. "I favour capturing real and decisive moments over technical perfection. I prefer images that are organic and create an emotional response."

We've teamed up with Antonio to offer a 10 per cent discount on wedding bookings. Simply mention the magazine when enquiring before 31st October, 2018. Head to the website for more information, www.antoniofranco.net
Offer expires: Wednesday, 31 October 2018
---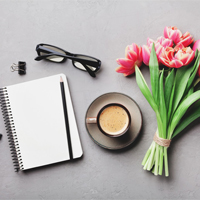 Raising a toast - 10% off
Emma Taylor Presents is a publicspeaking coaching service based in Altrincham. Owner Emma has been training people in delivering the perfect speech for 14 years. "After attending a wedding where the father-of-the-bride and best man really struggled with their speeches, I decided to offer my services to wedding speakers," explains Emma. As a working scriptwriter and trained actor she not only helps clients with their writing, but guides them on performance too. The company offer three coaching options: one-to-one sessions, a bridal speech party, and open-group workshops. The lovely Emma is offering our readers the opportunity to get a 10 per cent discount on her wedding-related services before 31st October, 2018, just quote 'YCMW' to claim. Head to the website, www.emmataylorpresents.co.uk, for more information and workshop dates.
Offer expires: Wednesday, 31 October 2018
---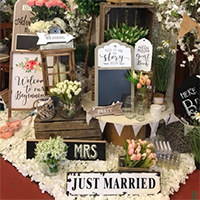 The personal touch - 10% off
Creative couples looking to add a decorative flourish to their big day will find a world of inspiration at Whittingtons Liverpool, 25 Electric Avenue, Liverpool Food Hub.

The UK's largest wholesaler of florist supplies with branches all over the country, the company offers a wide selection of silk flowers, artificial trees and plants, candles, wedding signs, lanterns, table decorations and more.

An Aladdin's cave for all things wedding-related, silk flowers are currently one of its biggest sellers, with blossom and rose trees also favourites for venue décor. What's more, the company is offering Your Cheshire & Merseyside Wedding readers 10 per cent off their first purchase at the Liverpool store. All you have to do to claim the discount is mention the magazine at the till. The offer's available on all products in-store until the 31st October, 2018.
Offer expires: Wednesday, 31 October 2018
---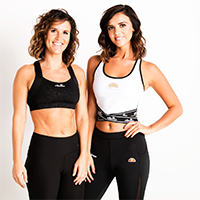 Sweating for the wedding? - £5 off
Results with Lucy is the UK's leading online fitness and nutrition website for women. Founded by celebrity fitness guru, Lucy Mecklenburgh, Results with Lucy was created in 2013 after she met personal trainer, Cecilia Harris. Having not worked out since school Lucy was fast growing to dislike her body. With the help of Cecilia, Lucy transformed her body, mind and energy in just three months! The Results with Lucy community continues to grow every day and now has more than 250,000 subscribers. Accessible wherever you are, it's designed for those that want to fit a quick but effective workout into their day. Check out www.resultswithlucy.com

Results with Lucy has teamed up with County Wedding Magazines to offer lucky readers £5 off their subscription, using code 'CWM_Lucy5' at checkout.
Offer expires: Friday, 30 November 2018
---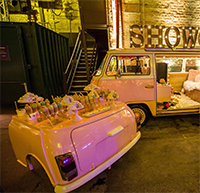 Fun and funky - have Flossie completely free of charge with every booking of Birdie the campervan photo booth
After the success of Birdie the campervan photo booth, owner Kitty Orme has turned her attention to her next venture. "Flossie is a super-cute bar that is designed to be a mini replica of Birdie," she says. "It has a removable top so a small ice cream freezer can slot inside, this can also be used to keep champagne and other drinks cool."

The company is keen for their couples to personalise it. "Brides and grooms can choose to serve their welcome drinks from it, then ice cream in the day, followed by delicious cocktails," says Kitty. "They can even decorate it with light-up flamingos! We're open to all ideas."

We've teamed up with the company to offer our lovely readers the opportunity to have Flossie completely free of charge with every booking of Birdie the campervan photo booth made before 31st December, 2018. Simply quote code 'FLOSSIEMAG' upon enquiry. Head to the website for more information, www.birdiecampervan.com
Offer expires: Monday, 31 December 2018
---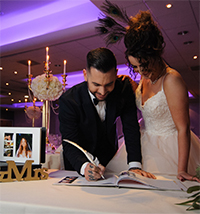 Cherished moments - 15% off
Designed Memories is a Liverpool-based business offering a personalised wedding album and guest book design service. "Our graphic designers work with you until you've got the perfect album for your wedding photos," says owner Liat. "Our guest books tell your love story with text and images from your life together to encourage your loved ones to share their memories too."

Our readers can benefit from a 15 per cent discount on these services, simply quote 'Your Cheshire & Merseyside Wedding' when ordering before 31st December, 2018. For more information, head to www.designedmemories.co.uk
Offer expires: Monday, 31 December 2018
---