Ask the experts
Here is a selection of Q&As from Your Cheshire & Merseyside Wedding magazine. If you would like your question answered by our experts, please email it to editor@yourcheshiremerseyside.wedding.
To view more Q&A's on a different topic, please select one from the list below.
Hot topic: Perfect plans
Our experts solve your wedding worries
---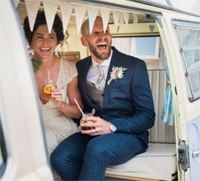 Arrive in style
Q. We're having a church wedding followed by a reception at a venue 10 miles away. There are so many different modes of transport out there, how do I decide what's for me and what do I need to bear in mind before booking?
A. Emma Ryan says: Start by writing down who needs a ride for each part of your journey. Are you travelling with bridesmaids or groomsmen to the church? Will your photographer be jumping in with you? Are there any children coming along for the ride who may need car seats? If you write this information down it helps clarify it in your mind.

Check if your chosen company has any other bookings on the day as this can lead to timing problems if you hit any delays. Take a look at the road from the church to your reception. Some venues are quite remote with steep or narrow access that could prove tricky for some vehicles, especially in any potential rain or snow!

Let your company know the time of your ceremony and reception and if there are any places you'd like to stop for pictures, they should then do a trial run of your route to get an estimated journey time taking these factors in to consideration. Don't worry too much about fitting in to a particular theme; transport is a fun and unexpected addition to your day so go with what you love! Our 1972 VW Campervan has been a backdrop for all types of weddings from small country churches to modern city-centre venues.
---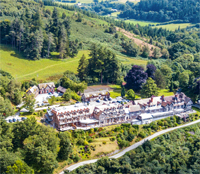 On top of the world
Q. My fiancé really wants some aerial shots taken of our wedding and I'd like to book a drone for him as a surprise. How do I choose which company to go for and is there anything I need to know before booking?
A. Amy Marshall says: Booking a drone company to fly at your wedding will be a fantastic surprise for your husband-to-be as well as the rest of the wedding party. Capturing your special day from this perspective creates a lot of buzz and those otherwise impossible-to-capture shots will be treasured for years to come.

Lots of people are unaware that you must have a Civil Aviation Authority (CAA)- issued licence and specific insurance in order to provide drone services. Before parting with any cash don't be afraid to ask the company to produce their certificate. Without this they could be putting other people and property at risk.

Finding a qualified pilot will give you peace of mind as you know they'll have the correct insurance and will have made the necessary checks with your venue well in advance, leaving you to enjoy your big-day celebrations!
---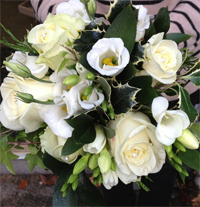 The holly and the ivy
Q. We're having a festive-themed wedding at a beautiful country hotel. We don't want to go over the top with the theme so what flowers would work best to give a subtle Christmas feel?
A. Gemma Wakerley says: Christmas is such a magical time to tie the knot and with all the glitz of lights and decorations I can understand you don't want your blooms to be over the top! As your wedding is in a country house I picture a less formal, more rustic bouquet.

My suggestion would be a colour palette of mainly white and green with just a touch of red – you can even add a little glitter if that's your thing!

For the greenery I'd recommend traditional plants such as holly, mistletoe and ivy. Team that with white roses, lisianthus and freesias. Red berries can be added for a sophisticated and seasonal bouquet.
---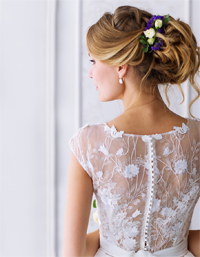 Finding the one
Q. I've booked some bridal shop appointments but I don't know what to expect. Is there anything I need to take with me and should I know what style I'm looking for?
A. Jan Clark says: Preparing for your first boutique visit can be both exciting and nerve-wracking! Finding your dream dress takes some planning and research and a good starting point is to look at necklines and dress shapes. Having an idea in your mind of what suits you will help your consultant eliminate styles for you.

It helps to wear a little make-up and have your hair in a similar style to what you think you'd like for your big day, this will allow you to envision the overall look. Wearing nude underwear and a strapless bra creates a perfect silhouette and helps you look and feel your best.

Try to have a rough idea of how much you want to spend including alterations and accessories, your bridal consultant will then keep to styles that are in your budget so you're not disappointed. Lastly, try not to take too many people with you, as lots of different views can be confusing. Take two or three people with you to make sure your appointment is memorable and enjoyable!
---
Contact our experts...
Amy Marshall
Pilot in command
---