Ask the experts
Here is a selection of Q&As from Your Cheshire & Merseyside Wedding magazine. If you would like your question answered by our experts, please email it to editor@yourcheshiremerseyside.wedding.
To view more Q&A's on a different topic, please select one from the list below.
Hot topic: How to style the day, find the dress and consider your guests
Our experts solve your wedding worries
---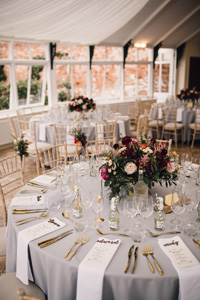 Get naked
Q. We have a stunning country mansion booked for our big day. It seems a shame to detract from our beautiful venue with over-the-top décor. What subtle themes do you suggest?
A. Sarah Callander Beckett says: We've seen a big rise in 'naked' styling – a trend that sees décor taken back to basics. Here are some ways you can achieve this look…

- The naked cake. Ditch the icing, frosting and ornate decorations and opt for exposed sponge with fresh fruit and flowers for an understated, homemade feel.

- Stripped-back style. A muted colour palette, white tableware, candles and sprigs of foliage on wooden trestle tables is a super-chic look that's easily achievable – leaving you free to relax and enjoy the day.

- Fuss-free florals. Weddings are traditionally associated with bountiful bouquets and loaded centrepieces. To keep with the minimalist vibe, opt for just two types of flower interspersed with greenery for a clean look. Glass bottles and vases look stylish without being ostentatious.

- Embrace al fresco settings. Providing the English weather permits it, an outdoor ceremony is the ultimate way to achieve a natural wedding theme. Here at Combermere Abbey, our stunning Edwardian Glasshouse is set in idyllic gardens for beautiful photography.
---
Tailored to you
Q. I've tried on a few dresses but haven't found anything with the wow factor so I'm now considering having my dress made bespoke. What are the pros and cons of doing this?
A. Gill Roberts says: When shopping for your dream dress you'll be searching for a style that reflects your personality and fits you perfectly; a bespoke creation will tick both these boxes. Not only will the dress be tailored to fit your exact shape, but you can also be as creative as you want with the design. The fabric, decoration and embellishment are all for you to choose. Whether you want a traditional, understated white gown or a lavish fantasy creation in coloured silk and sparkly crystals, the only limit is your imagination. The one con is that you'll be spoiled for choice!
---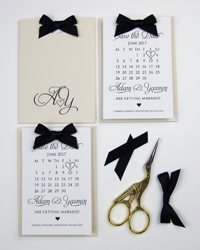 Be our guest
Q. We're tying the knot during the school holidays but we're worried that our loved ones will book holidays on our wedding date. What is the timeline for sending save-the-dates, invitations and for getting rsvps back?
A. Ling Warlow says: I'm often asked by my couples if sending out save-the-dates is necessary, and there are two main reasons why you should do so. Firstly, it gives your friends and family more notice to make arrangements and make sure they keep your special day free. Secondly, they're great fun! Everyone loves to get something pretty in the post and it's a great first hint at your theme to get your guests excited. It's also an opportunity to recommend accommodation for those who are travelling.

If you do decide to send save-the-dates then ideally they should be sent one year before the big day and invitations should be sent three to four months prior to your wedding. When it comes to rsvps, ask your invitees to respond within four weeks, or less if you can. If you give people too much time they tend to forget by the deadline!
---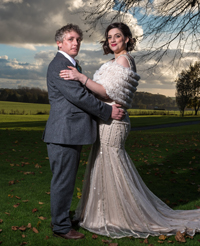 Picture perfect
Q. We want some fun and quirky couple portraits on our big day. What shots would you suggest to make our wedding album stand out?
A. Philip Antrobus says: I always recommend taking some time with your photographer so they can get to know you and your interests and hobbies. From here, they can work out ways to incorporate that in to your big-day album. I've had weddings where the groom has turned up in the Batmobile, or Harry Potter-themed weddings where you can get creative to produce some magical memories.

Stunning locations will also make your images stand out. I always get to know the area where my couples are getting married and seek out hidden picture-perfect spots. Even city-centre venues will often have a pretty park nearby for portraits. Try to schedule in time to capture some photos in the evening. A good photographer will be able to control light conditions to get some really impressive looks.
---
Contact our experts...
Gill Roberts
Designer and dressmaker
Ling Warlow
Stationery designer
Philip Antrobus
Photographer
Sarah Callander Beckett
Venue owner
---