Ask the experts
Here is a selection of Q&As from Your Cheshire & Merseyside Wedding magazine. If you would like your question answered by our experts, please email it to editor@yourcheshiremerseyside.wedding.
To view more Q&A's on a different topic, please select one from the list below.
Hot topic: Wedding dilemmas
Our experts solve your wedding dilemmas
---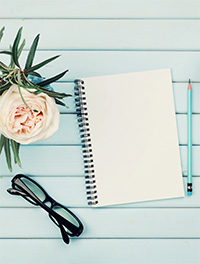 Planned to perfection
Q. I'm away with work a lot and struggling to find time to plan our June, 2019 wedding. Who do I turn to for help?
A. Lexi Lindley says: A wedding planner would be the perfect solution for you. They'll be there to help you have a relaxed, stress-free experience; whether you need full planning, on-the-day management, or supplier and venue sourcing. I offer a range of tailored services that can be adapted to suit your needs.

I can source the venue of your dreams, and I have a network of trusted, experienced suppliers that I call upon to make your wedding day incredible. You'll be kept in the loop with everything via telephone calls, emails and meetings – if you're able to attend them.

On the day, I'll decorate the venue in your chosen theme and coordinate the whole event to ensure it runs smoothly from start to finish.
---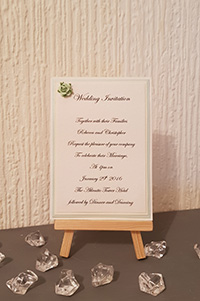 Be our guest
Q. Our venue is very modern, so we'd love a contemporary-style invitation to reflect this. What are the latest trends?
A. Becky Owens says: This year, the trend seems to be going back to basics as we see lots of crisp lines and toned-down colours coming in to fashion. Steer clear of lace or earthy tones as these evoke a rustic feel. Instead, opt for a white or grey base, injected with a bright or pastel colour to really make your stationery pop.

A pocket-style invite is great because it's sleek and holds all the relevant information inside. If you're looking for a more trendy option then a postcard design is your winner. Simple and to the point, it can convey all your information without being overwhelming. As there are not many elements to it, it's a budget-friendly option too.
---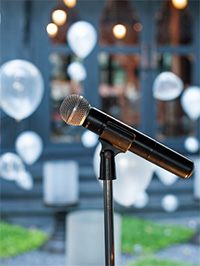 Raise a glass
Q. I recently went to a wedding where the bride gave a speech, and it made me want to do one for my own big day. The only trouble is, I have no experience in public speaking and I'm terrified! Where do I start?
A. Emma Taylor says: The best place to start is with the structure. Luckily, the bride's speech is not a traditional one so it doesn't have conventions to follow and you don't necessarily have to propose a toast. Here's a quick guide to forming your address:

- Open by thanking both you and your partner's families for any outstanding non-financial help they've given. Perhaps remark on the hours your mum or sister have spent accompanying you to wedding fairs and dress fittings. If you feel you've been a bit of a bridezilla then now's the time to 'fess up.

- If you have a friend or relation who's travelled a particularly long way for your bash then mention them next. Follow this by thanking your bridesmaids for their support. A funny anecdote from your hen do that captures the humour and dedication of your best girls wouldn't go amiss.

- Finally, speak about your new husband or wife – how you came to meet and the life journey you're about to embark on. Keep this light and witty, ending with something personal to you as a couple. Try something like, "I look forward to the years ahead; converting Rob to the wonders of yoga, meatfree meals and moisturising."

Write up your speech in double-line spacing and rehearse, rehearse, rehearse. You can also come along to one of my workshops.
---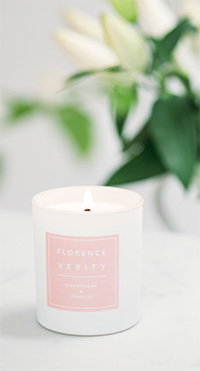 Scent with love
Q. I'd love to get my bridesmaids a really thoughtful present. We've tried to use only local companies for our wedding and we'd like to extend this to our presents – what do you suggest?
A. Florence Verity says: Candles are the ideal gift for your best girls – why? Because everyone loves a luxurious scented candle that reminds them of a precious memory. We have a range of scents to capture your imagination and take you back to your special day. I'd suggest our Champagne & Pomelo. This fresh, opulent fragrance is the epitome of elegance, with an effervescent pop of bubbly to capture your celebration. Designed, crafted and hand-poured in the UK, our products come presented in a luxurious gift box, making it the perfect way to say thank you to your bride squad.
---
Contact our experts...
Becky Owens
Business owner
Emma Taylor
Emma Taylor Presents
Florence Verity
Florence Verity
Lexi Lindley
Uniquely Lindley
---