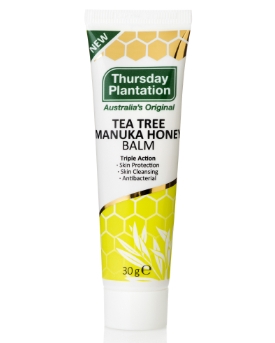 Celebrities, industry insiders and health and beauty experts have long praised the benefits of Manuka Honey, with some even calling it a life changing elixir.

The most popular characteristic of Manuka Honey is its healing properties. It consists of antibacterial and antioxidant properties that act as a defensive shield for open wounds, preventing microbial infections.

Research has found that Manuka Honey boosts and increases the healing process. It also regenerates tissues as well as cools down burns. Results show that the size of the wounds decrease by 88% after the application of Manuka Honey.

In terms of skincare, Manuka Honey lowers inflammation and irritation that is caused due to acne, while providing a moist environment for any blemishes or open wounds to heal. It can directly be applied to your skin by putting a thin layer of honey on the affected part.

Manuka Honey can also be used to treat and soothe eczema, and even holds some anti-ageing properties, due to the fact that it stops enzymes that destroy collagen. The stimulation of collagen production in skin cells results in youthful and glowing skin.

It's also known to be a great moisturiser, as it locks in the moisture, making your skin hydrated and smooth.

Thursday Plantation has launched their new Tea Tree Manuka Honey Balm. This natural, efficacious balm has a fantastic range of uses and benefits. 100% pure Tea Tree Oil is a naturally sourced antiseptic, while Manuka Honey provides a moist, low pH environment to promote wound healing.

Thursday Plantation Tea Tree Manuka Honey Balm is your multi-tasking must have in a tube! It's low in para-cymene content to minimise skin irritation and does not sting – making it comfortable to use.

This product is a must-have for travel, for days out with the family and daily cuts and scrapes, so be sure to keep a tube in your bag.

Thursday Plantation Tea Tree Manuka Honey Balm RRP £9.99 for 30g tube available from Boots.