Images courtesy of Brian Roberts Images

Taking place just days before Christmas 2019, Karen and Dave's twilight wedding at Merseyside Maritime Museum combined traditional festive elements with a colourful peacock theme and party atmosphere.

Karen and Dave met at school and after dating for over a year in their late teens, they went their separate ways. However, they stayed in touch over the years and after meeting up again in their mid-thirties, rekindled their romance. The couple welcomed their son, Oscar, a few years later and family life became the priority, although the couple were keen to get married one day. Last summer, 31 years after they had initially met, Karen and Dave got engaged and decided to go for it.

Read on as we discover more about the big day from the couple…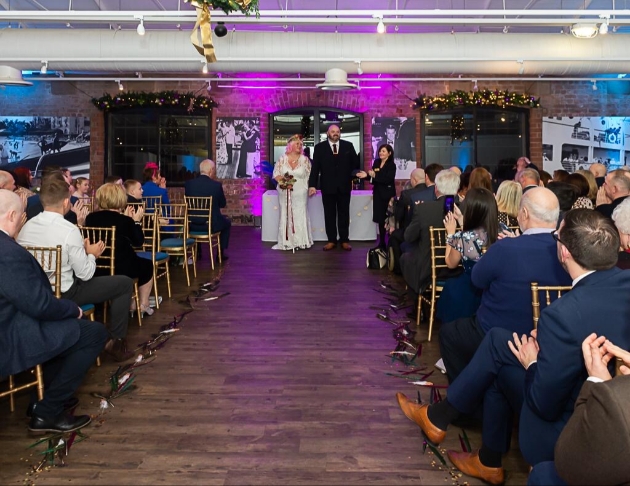 Location, location, location

No sooner had they become engaged than Karen and Dave began planning their big day. "We didn't want a long engagement," Karen explains. Both lovers of winter weddings, it was no surprise that once they started looking at venues, they decided to host their own as close to Christmas Day as possible. "Dave and I wanted the celebration to be family-focused, which is what the festive season is all about," Karen says.

The Merseyside Maritime Museum was an easy choice for Karen. Being a director for the parent organisation, National Museums Liverpool, her heart was set on it. "The Museum is in the heart of the Royal Albert Dock and the views from the event space on the top floor are incredible," Karen explains.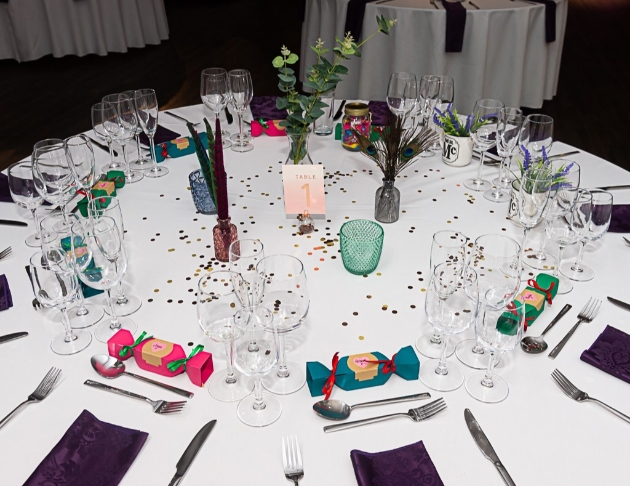 Setting the scene

Given the wedding's timing, Karen and Dave opted for a festive theme. "The team at the Museum already had plans to decorate the space with Christmas trees, wreaths and lights, as they hold Christmas parties throughout November and December each year. Dave and I asked that these be kept in place for our wedding as they gave the space a lovely warm atmosphere perfect for the time of year," Karen says. By this point the pair had decided to hold a twilight civil ceremony, so fairylights also provided a beautiful backdrop against the dark winter sky.

As a secondary theme, Karen was keen to utilise the fabulous colours of her favourite bird, peacocks, and set about collecting feathers and greenery to display in glass jars. "It was great working with the team at the Museum on the venue dressing. They were able to bring our vision to life," Dave says. They even ordered 14 cloth samples to guarantee a match between the napkins and the peacock colour palette. Working with their event manager, Rebecca, every last detail was taken care of, from the handmade Christmas crackers and children's gift bags, to the sweet jars placed on the tables.

The bride and groom were also keen to make a feature of the Museum's living wall – a faux foliage backdrop. Twinkling fairylights, multicoloured paper fans and bunting were strung across it and small tables heaped with glow sticks and party props were placed in front. "Ensuring the dancefloor had a fun party vibe was key. With our seven-year-old son and plenty of other children in attendance, we wanted them to have just as much fun as the rest of us," Karen explains.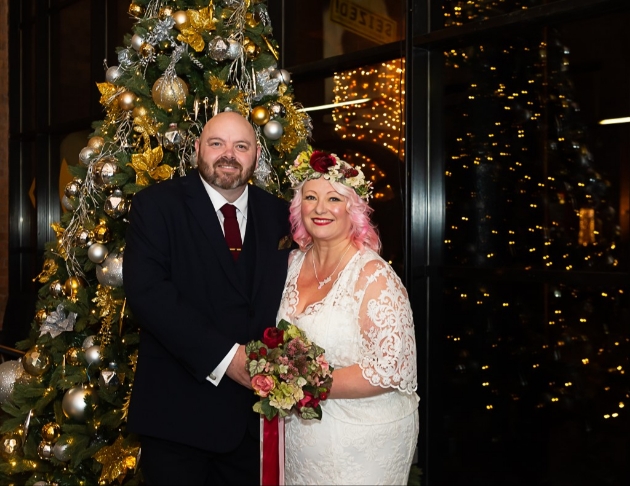 Looking the part

"Choosing the dress was too easy," Karen laughs. In fact, she chose the first and only one she tried on, having known straight away it was the one. The boho-style lace dress and jacket set was perfectly in keeping with the casual vibe of the wedding, while also offering some much needed warmth on a chilly December evening. Pairing the ensemble with a floral, festival-inspired headdress, and a custom-made necklace, Karen was also able to reflect her personality.

Opting for a navy suit accessorised with a deep red tie, Dave's outfit complemented the jewel tones of the faux peacock feathers featured through the styling, as well as the red roses in Karen's headdress.

Personality was crucial when it came to dressing the bridesmaids and flowergirls. "I had a large tribe of eight bridesmaids and just wanted everyone to be comfortable and happy," Karen says. The ladies chose their own gown, while the flowergirls wore pale pink lace dresses with a fur shrug.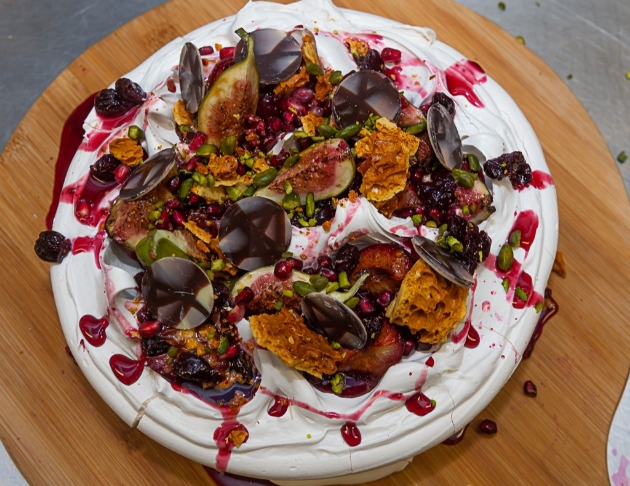 Food for thought

The couple worked closely with the in-house sous chef to create a bespoke menu. "Having a twilight ceremony and evening wedding breakfast, we wanted something a little more casual than the traditional three-course meal," Dave explains. So, the couple and guests enjoyed a hot buffet featuring some of the newlyweds' favourite dishes, including chicken katsu curry, fish pie, and a vegetarian Moroccan tagine as a nod to their honeymoon destination. The sharing dessert was pavlova served with winter fig and cherries.

The big-day bake was adorned with faux peacock feathers and boasted three tiers, which were flavoured red velvet, chocolate, and lemon.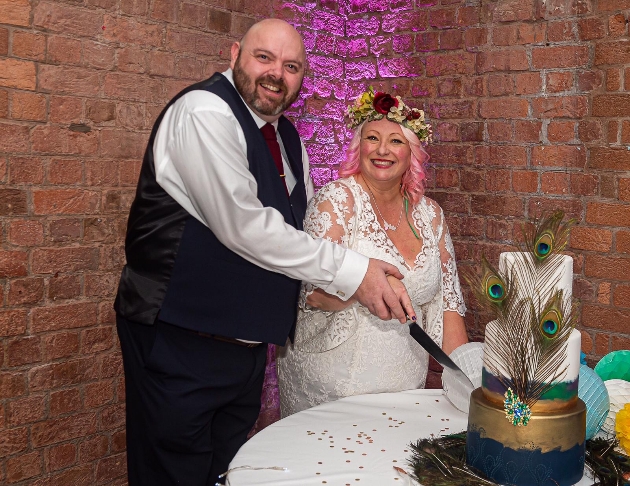 Time to celebrate

The evening's entertainment was provided by a friend of the couple, Norman Killon. Norman is a legendary Liverpool DJ known for his work at the infamous music venue Eric's. "It was fantastic listening to some of our favourite tracks while catching up and dancing with family and friends," Dave remembers.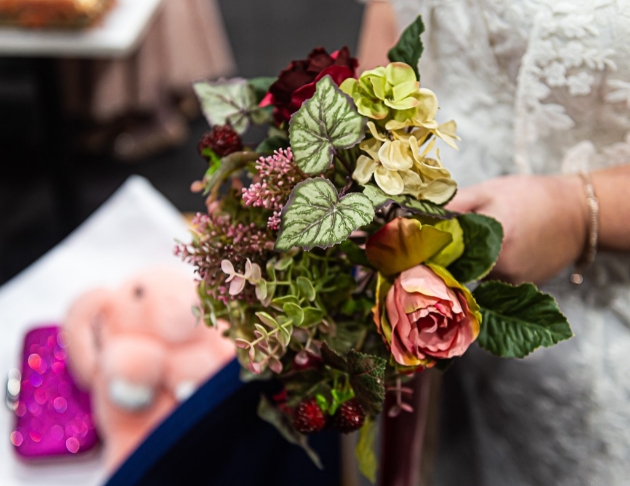 Memorable moments

Karen says, "Aside from the ceremony, which was just as we wanted it to be, my favourite moment was when Dave and I walked into the space surrounded by our loved ones. There was such a lovely warm feel to the room, and I was over the moon with how everything had come together. All of our guests were bowled over by how stunning the venue was, the delicious food and the attentive staff."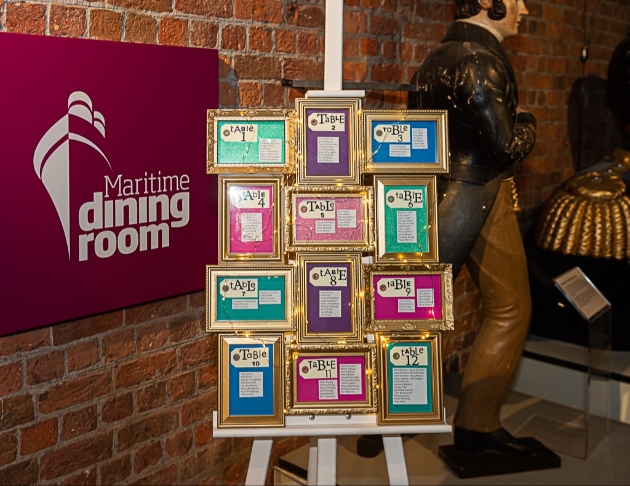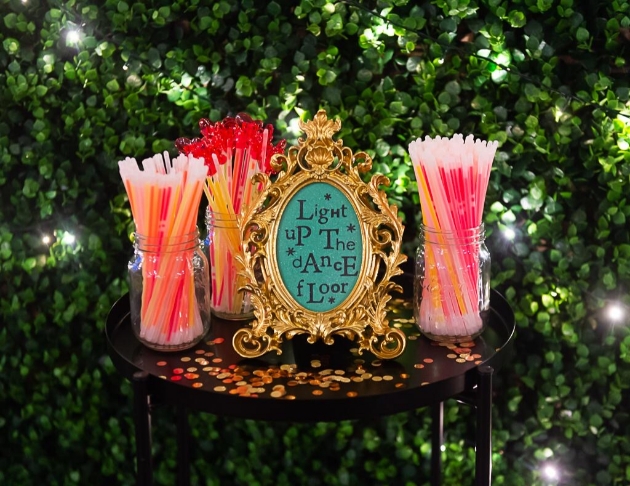 The W-day team