Niki and Jonny met on an evening out with friends in Liverpool. They exchanged numbers, but due to the long hours they both worked in the NHS they only managed to keep in touch via social media at first. But before long they discovered a shared sense of humour and outlook. "Jonny always made me laugh and smile whenever I was feeling down," Niki says. So, despite living some distance apart they began dating and further town the line Jonny moved in with Niki and her son Jakub, who'd really taken to him.
Jonny knew that Niki had always wanted to see the Colosseum, so he took her on a city break to Rome. On the second day the pair took a stroll around the historical site, as they'd missed the last entry for that day. As the sun began to set they found a grassy spot to sit and it was there, in the shadow of the Colosseum, that Jonny got down on one knee. "Of course I said 'yes.' I then gave him a book I'd had made for him as I know him too well! It told the story of us and how I wanted to marry him. He was shocked but pleased as it confirmed that we were meant to be together."

Niki moved to the UK from from the Czech Republic 10 years ago and with her family still living there it was important to her that when they came to visit for the wedding they'd be able to experience the best the North West had to offer. "We'd looked all over the region for a reception venue to suit our needs until Jonny attended an open evening at West Tower while I was at work and told me that this was the place. Not only was it right on our doorstep, but it was exclusive-use and could accommodate everything we wanted," Niki tells us. This was the trickiest part of the location decision taken care of then, as Jonny knew he wanted to hold the ceremony at St. Mary's Church in West Derby, Liverpool as he'd been head chorister in the choir there and his mum is a lay reader, plus Niki too had always dreamed of a church wedding.
Read on as the bride shares her account of the big day...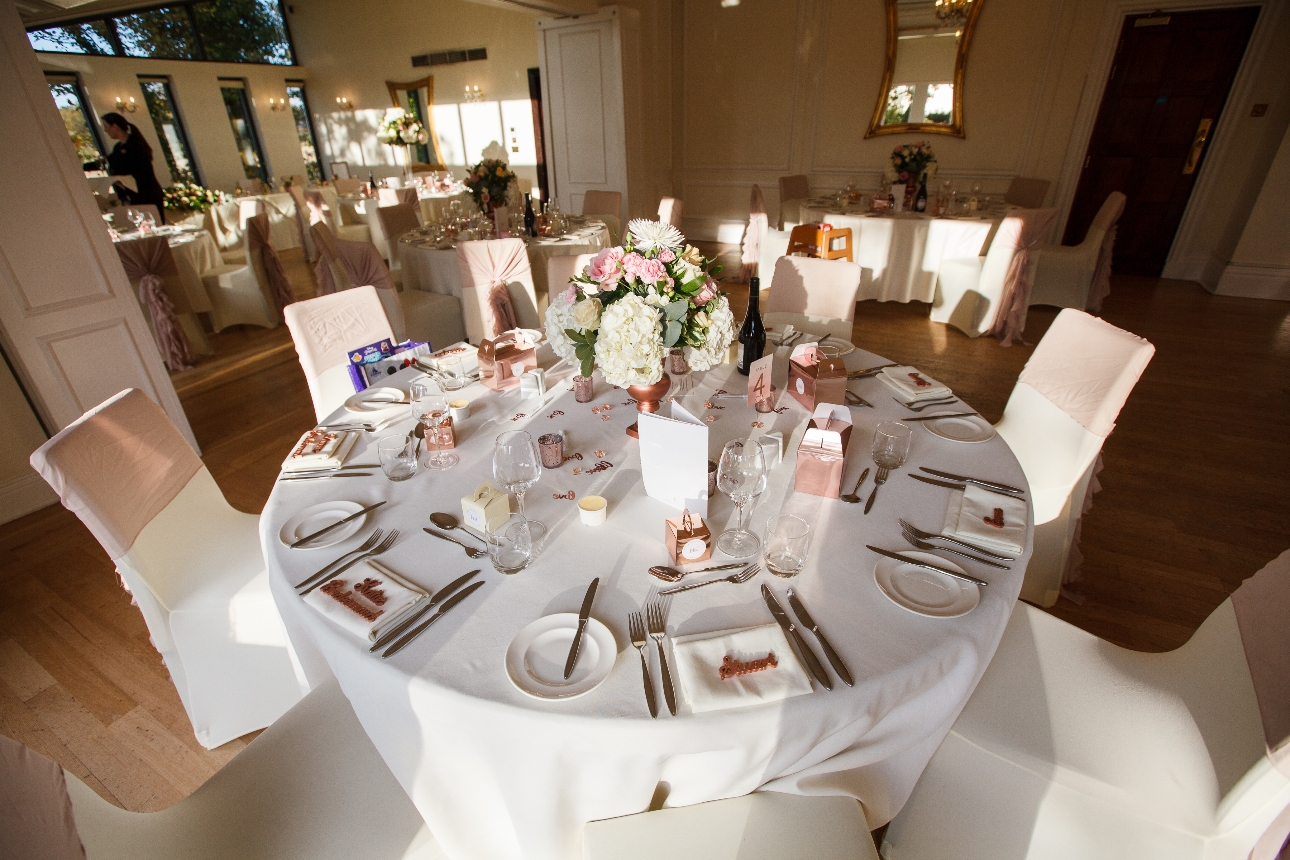 After much discussion the couple decided on a rose gold theme. The flowers, table dressings, chair covers and centrepieces were all made together so everything matched beautifully. Jonny sourced some rose gold tea light holders and had wooden rose gold place names made for all the guests. He even found some rose gold confetti for the tables – "he knows how much I like sparkly things," Niki explains.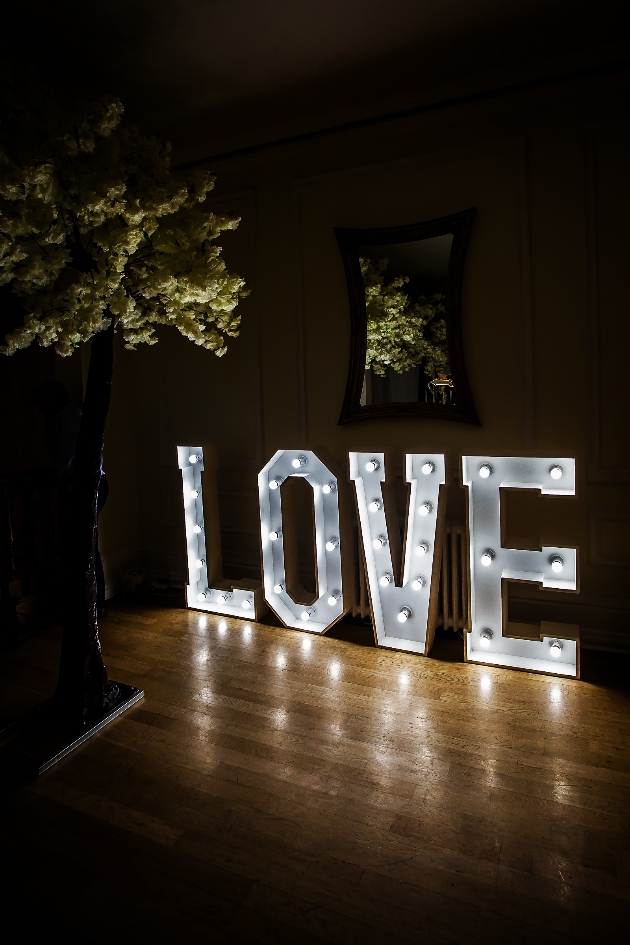 Already stunning, the venue didn't need much extra embellishment, but the couple did hire a blossom-tree canopy to walk under as they entered and exited the room. They also arranged with local suppliers to have a flower wall backdrop for guests' photos, as well as light-up LOVE letters.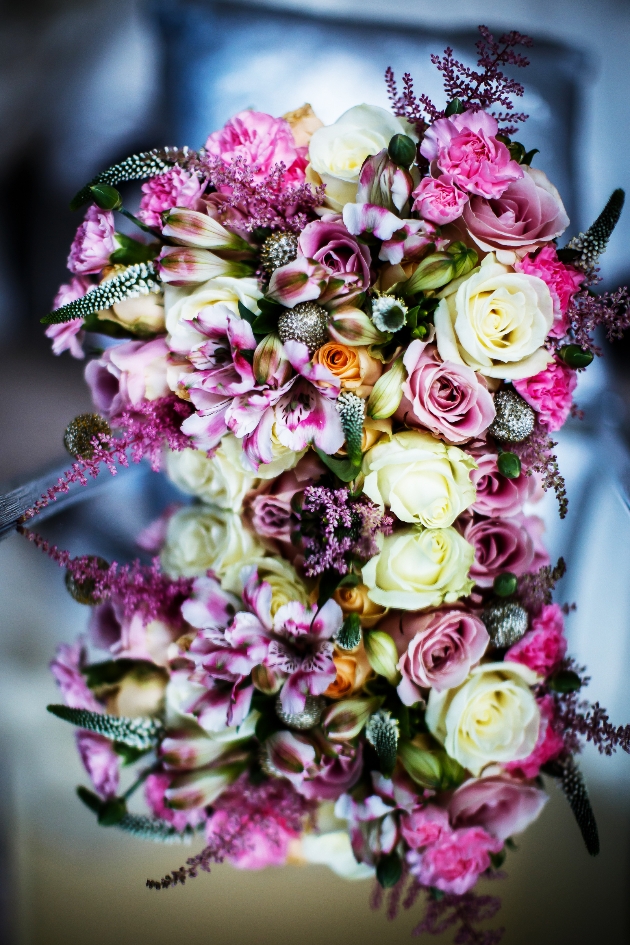 Lovers of the handmade, Niki and Jonny made the favours together. They included some personalised sweets, counters complete with wedding date, small wooden photo holders, drink tokens for the bar, and mints. They also created some children's favours with small toys to keep them occupied during the speeches. These were all presented in rose gold or cream boxes to complement the theme and table linen.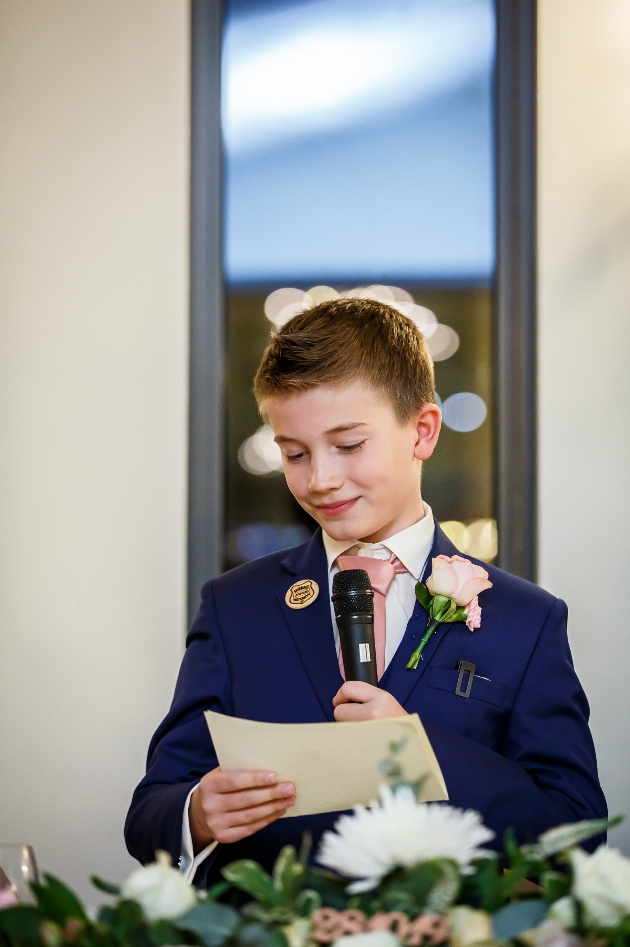 The big-day bake featured three tiers of delicious red velvet cake and a combination of vanilla and rose gold icing with a topper featuring the newlyweds' names.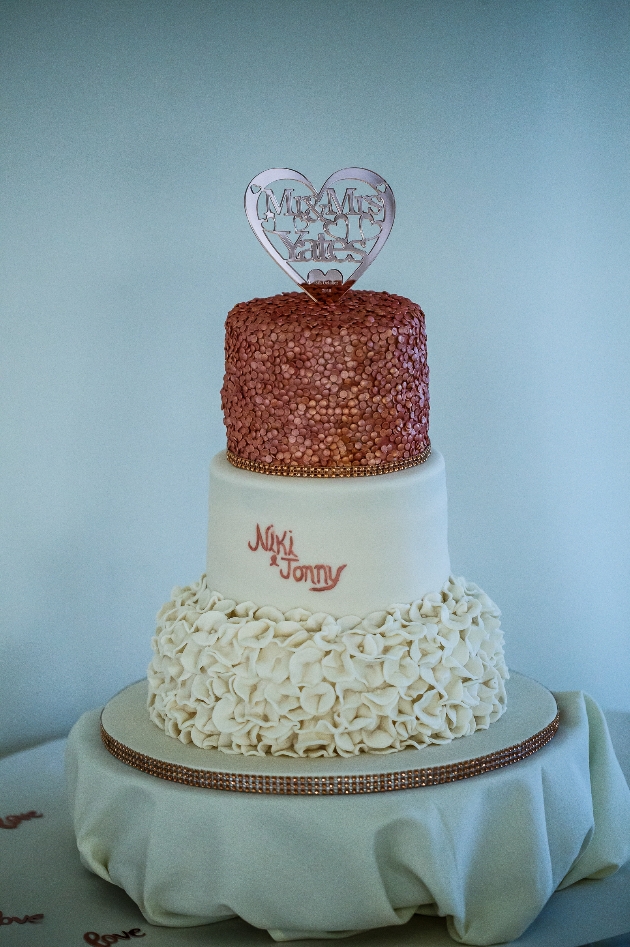 The church and reception venue were around a 20- to 30-minute drive apart, so Jonny booked vintage wedding cars for Niki and her bridesmaids to travel in. A minibus was also arranged for guests who weren't driving, ensuring they could get from A to B with ease.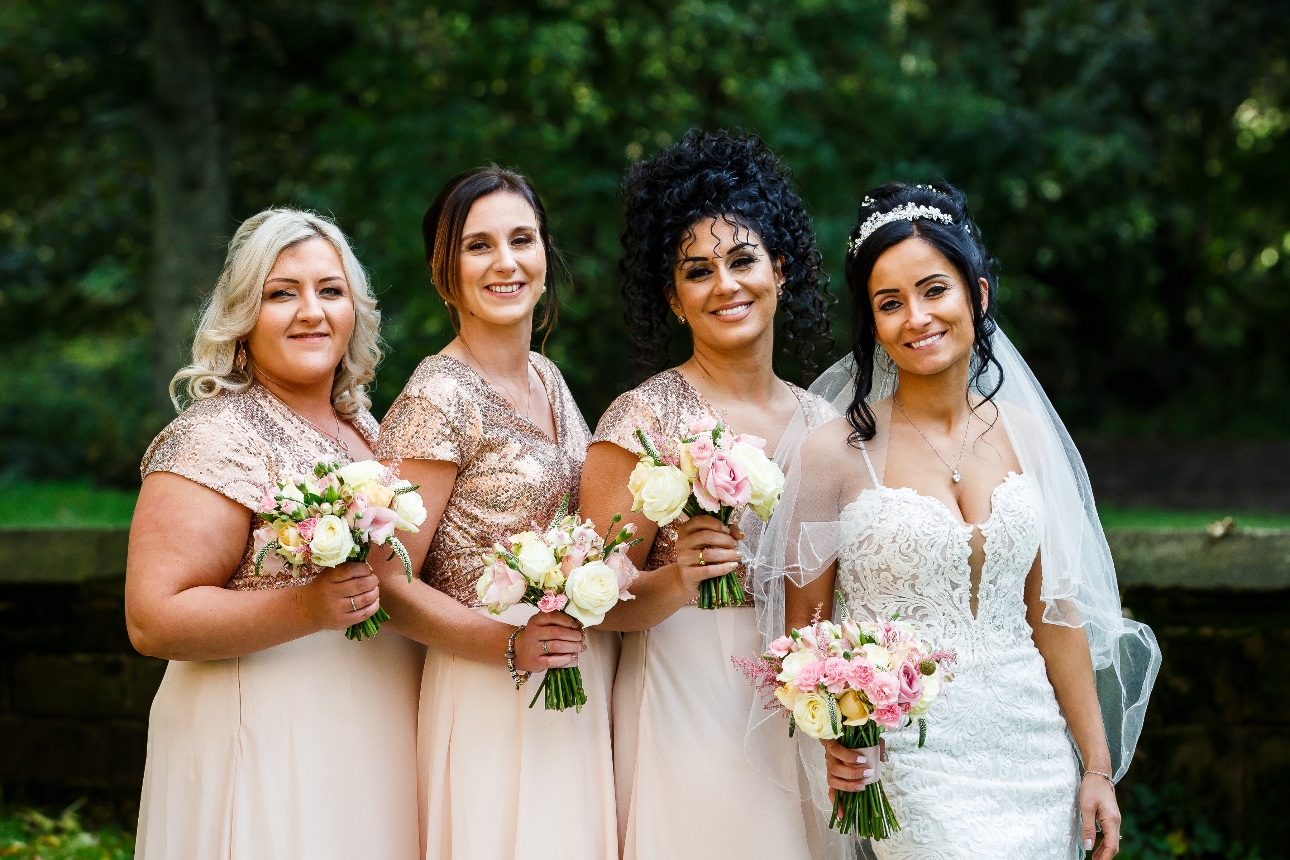 It was love at first sight for Niki when she laid eyes on a dress at the Liverpool Wedding Show. However, she'd forgotten the stand she'd seen it on and ended up hunting high and low for it. She even bought a different one, which she later returned as it just didn't match up. She tells us, "My mother-in-law was absolutely amazing and attended all of the appointments with me. She even found the one at the Wedding House in Liverpool, where I said 'yes to the dress' straight away."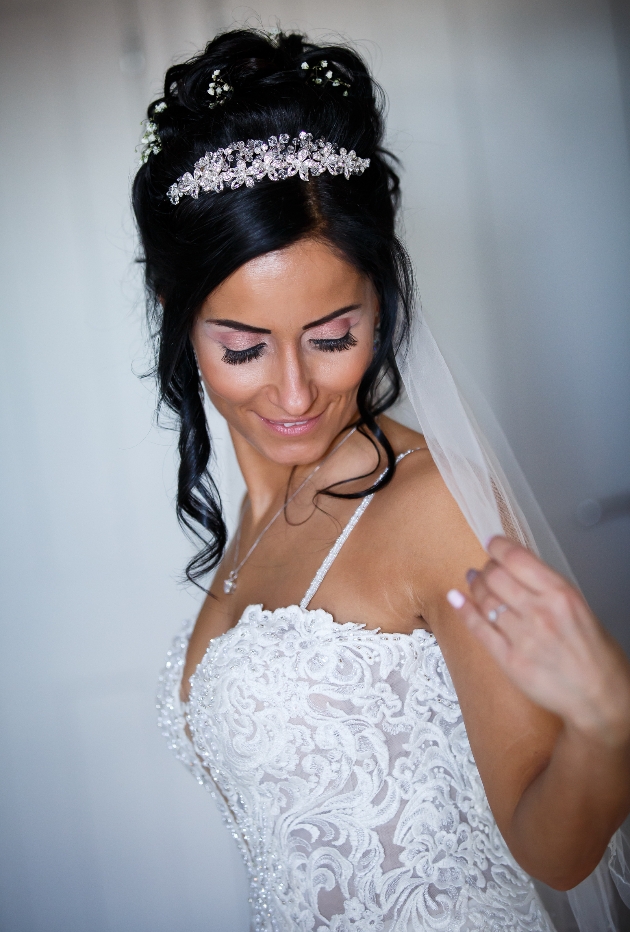 Niki added some of her beloved sparkle to the look in the shape of a tiara, earrings, necklace and bracelet. She also wore a lovely pair of Kurt Geiger shoes for the ceremony before changing into some personalised dancefloor-ready Mrs Yates wedding Converse gifted to her by her groom.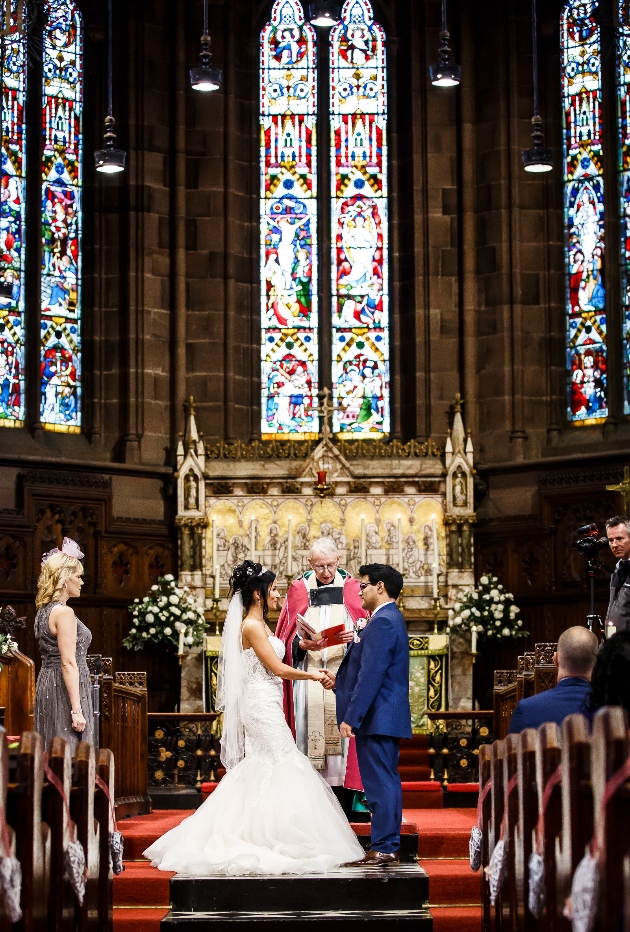 Jonny opted for a bold blue suit with dusky pink cravat and white waistcoat. His look allowed him to stand out from the groomsmen who all paired their suits with blue waistcoats. They also managed to find matching children's suits for Jakub and Jonny's nephew.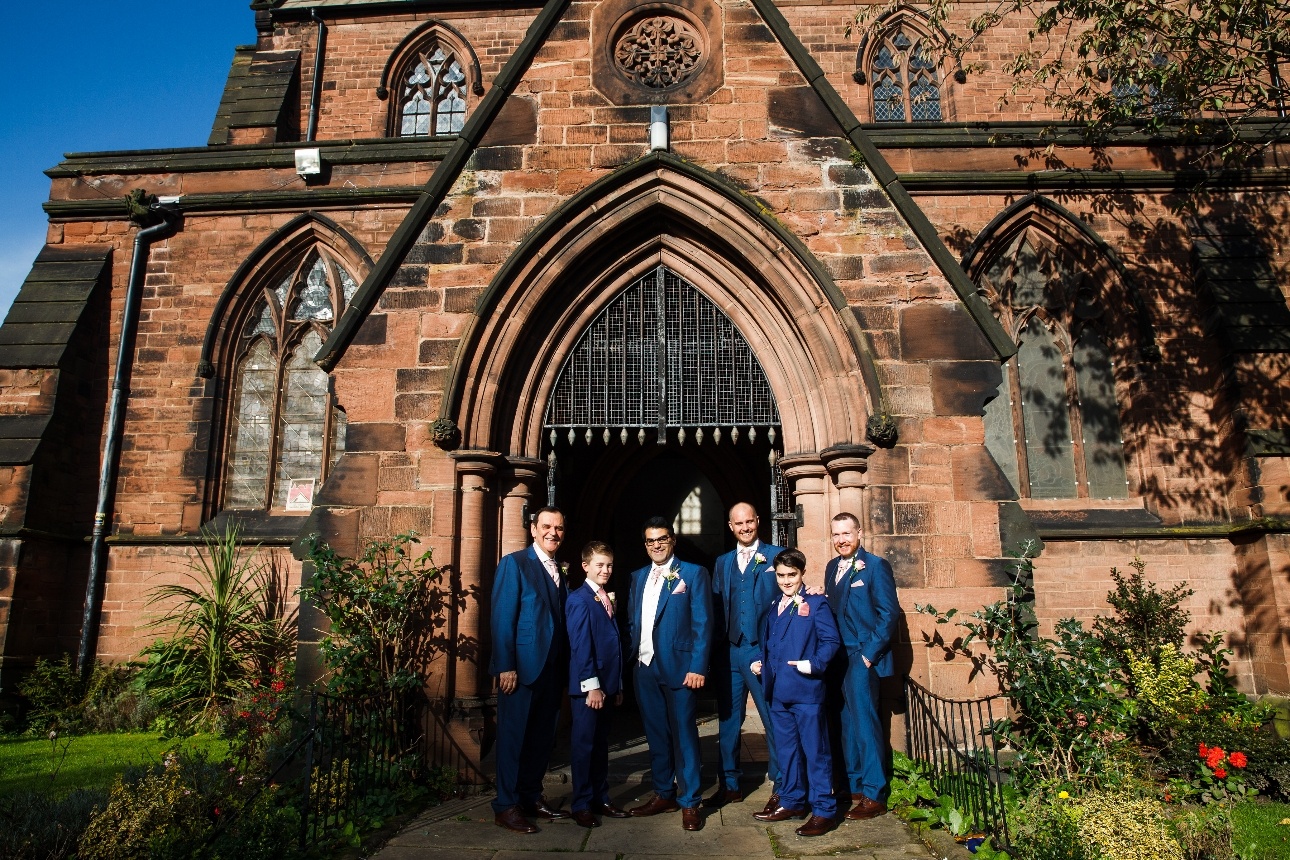 The bridesmaids' outfits were rose gold gowns with top sparkle detail. Niki tells us, "It wasn't easy for all of them to decide on the same dress, but in the end they agreed on a design and I was pleased with how their look complemented both mine and the groomsmen."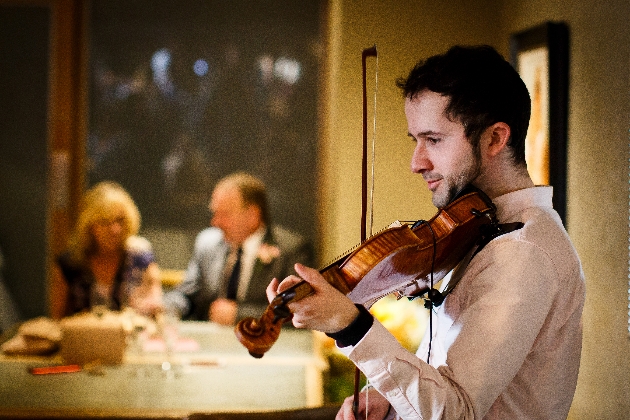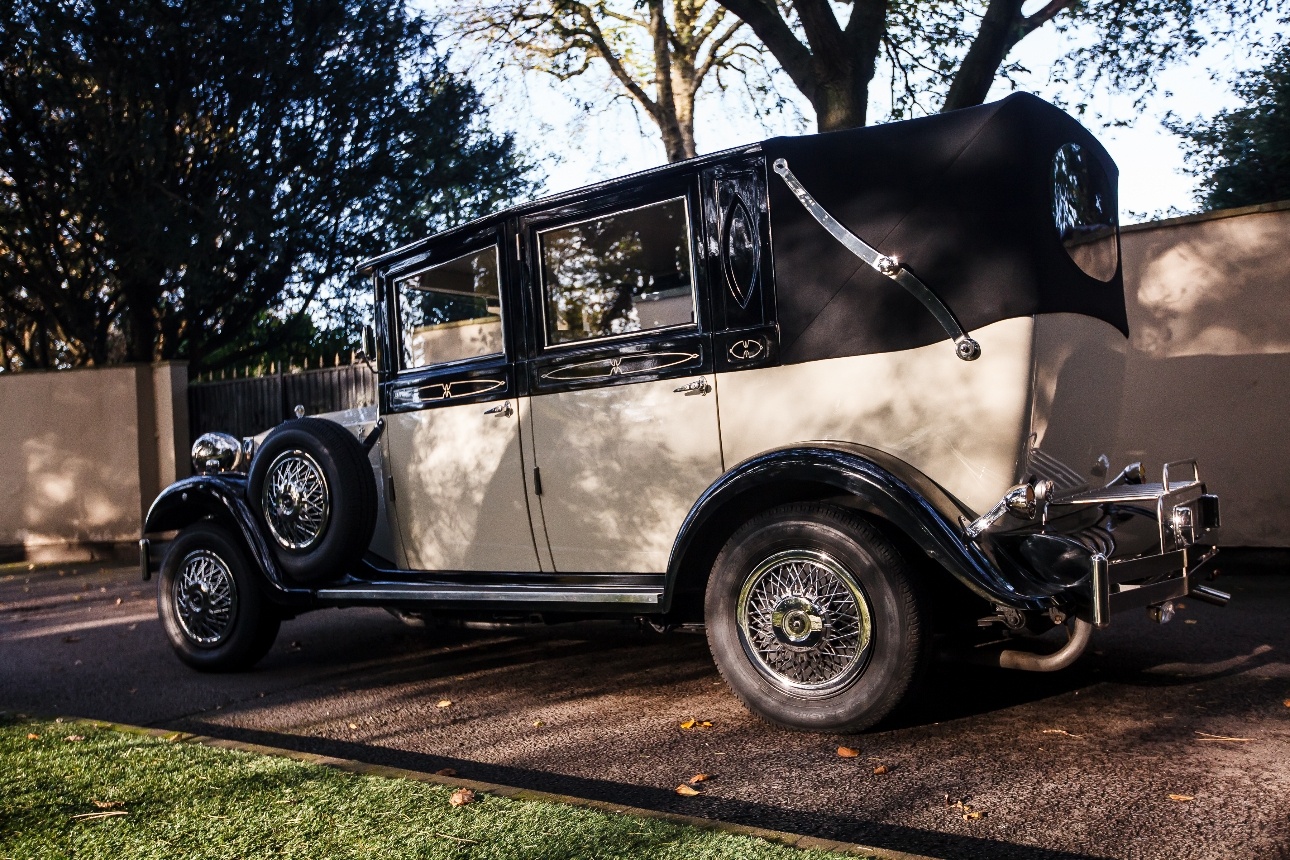 As the wedding party and guests arrived at West Tower they were greeted with canopies and a violinist, who also entertained throughout the wedding breakfast. Niki says, "We wanted to make our guests feel like VIPs so we made sure there were plenty of snacks and drinks available all day. We served strawberry daiquiris at our evening drinks reception and had a candy cart complete with popcorn and candyfloss – the room smelt amazing!"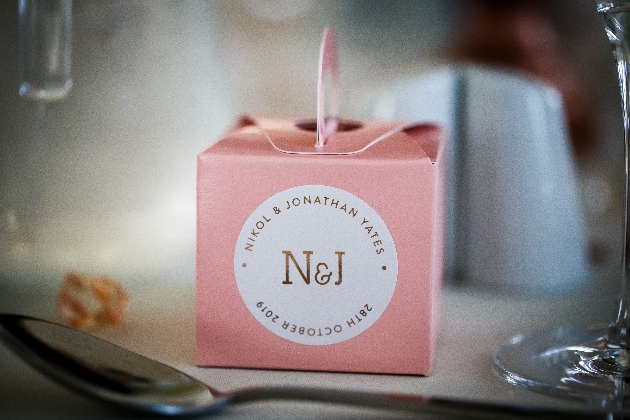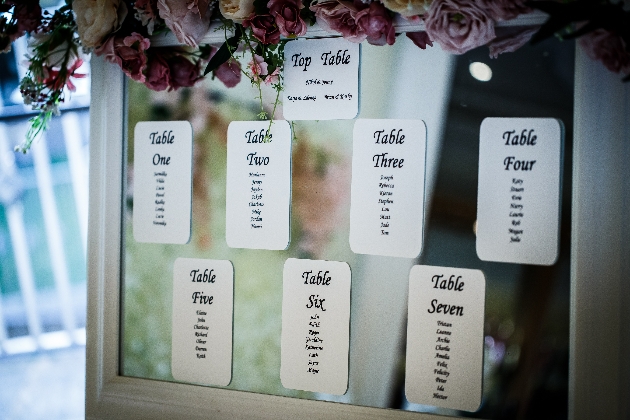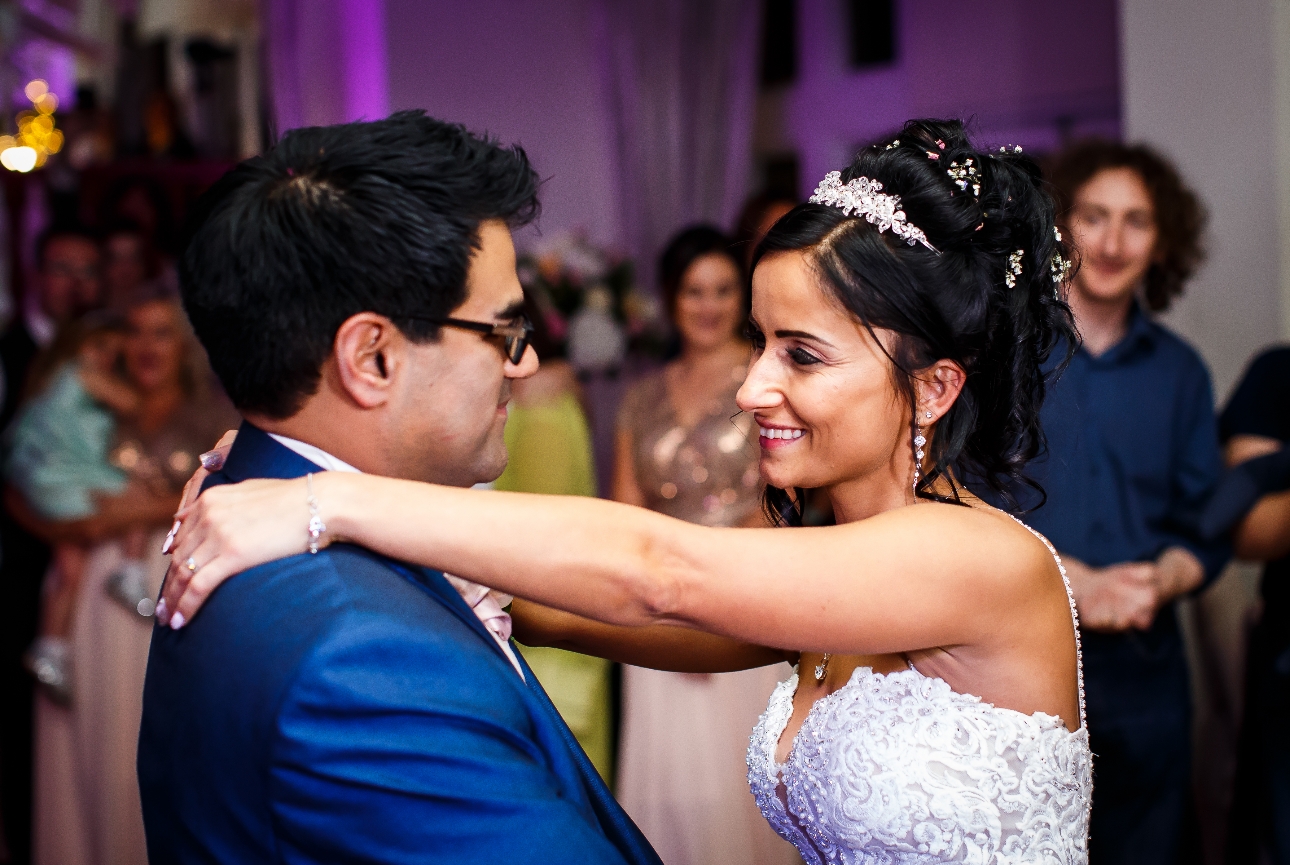 DJ Steve Mitchell kept the dancefloor full during the evening and guests loved the photo booth set up in a side room. The guest book it provided was a real treat for the newlyweds who wanted a funny reminder of their loved ones – "Seeing how they dressed up for the photos alongside their kind messages made a fantastic keepsake of the day," Niki remembers.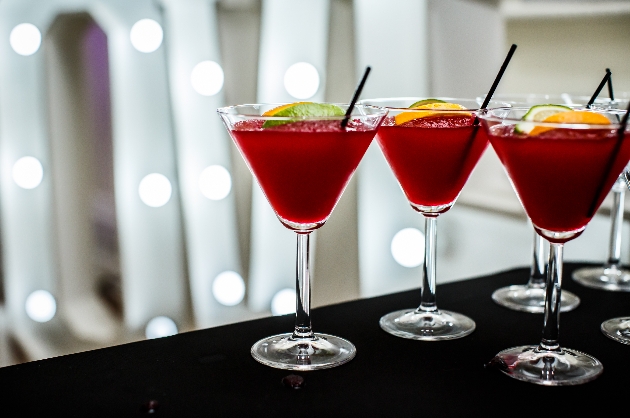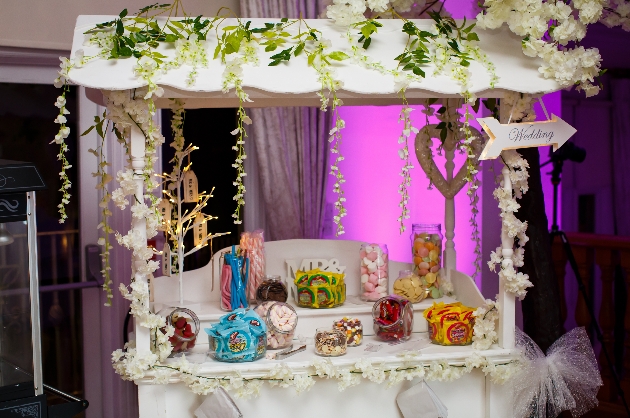 Niki says, "The priest who married us was Jonny's priest at the church as a young boy. It was a wonderful gesture for him to perform the ceremony for us as he's no longer at St. Mary's and was there by special arrangement.
"Jonny's 10-year-old nephew sang Elvis Presley's Can't Help Falling In Love while we signed the register and Jakub gave a surprise speech at the reception. He was only 10 too at the time, and hadn't done any public speaking before. Everyone commented on how amazing and funny it was."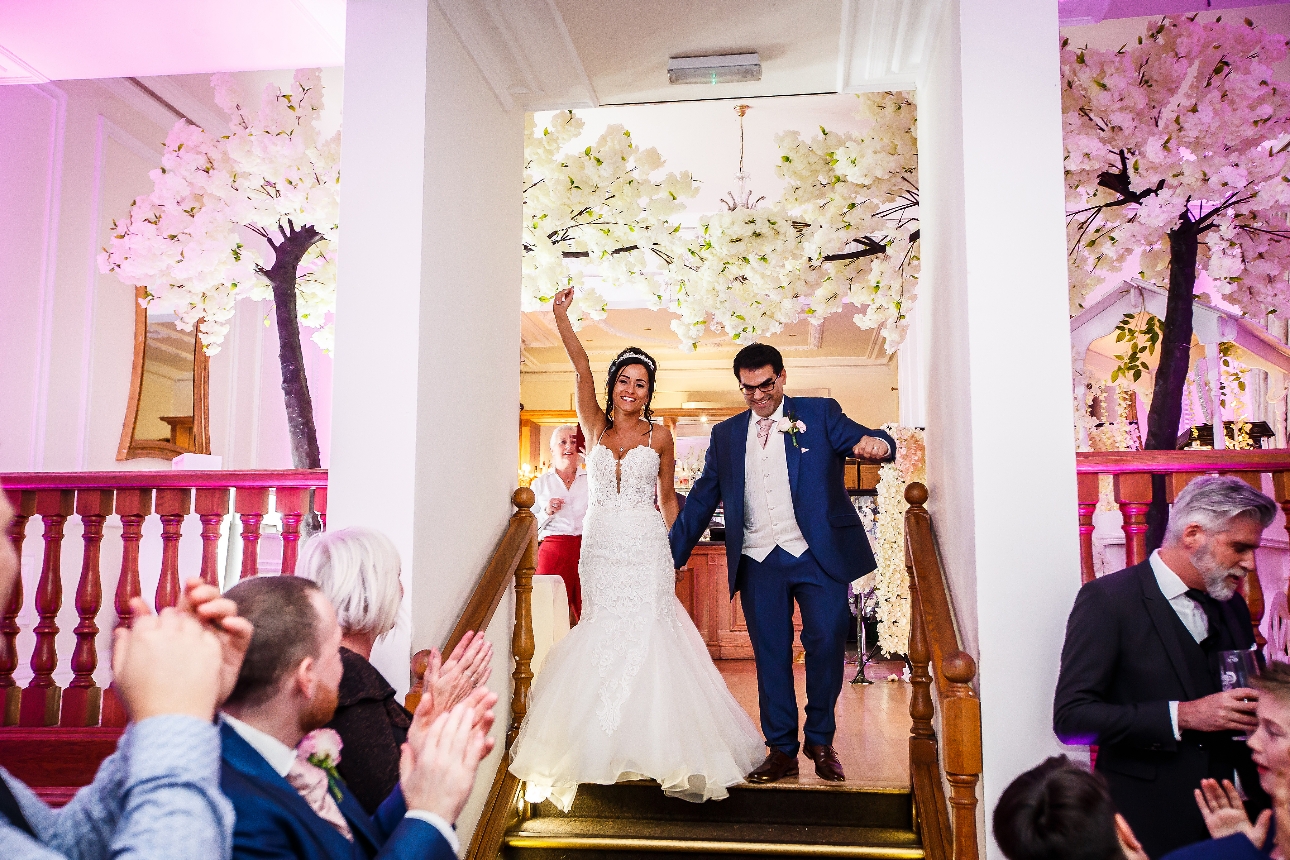 "When planning your special day please be flexible. Wedding suppliers know their trade and what works and simply doesn't. You'll save so much stress by talking and listening to them before making decisions," the bride shares.
Niki and Jonny's contact book