Isabella and Samuel met while working on a hospital ward. Despite a mutual attraction they started out as friends, but it didn't take too long for the relationship to blossom into something more.
Samuel proposed on a trip to Dublin. On the Ha'Penny Bridge, a spot they'd visited on their first mini-break together, he got down on one knee. Isabella remembers, "It was the middle of winter and blowing a gale, but I couldn't stop laughing with excitement. Of course I said, 'Yes!'"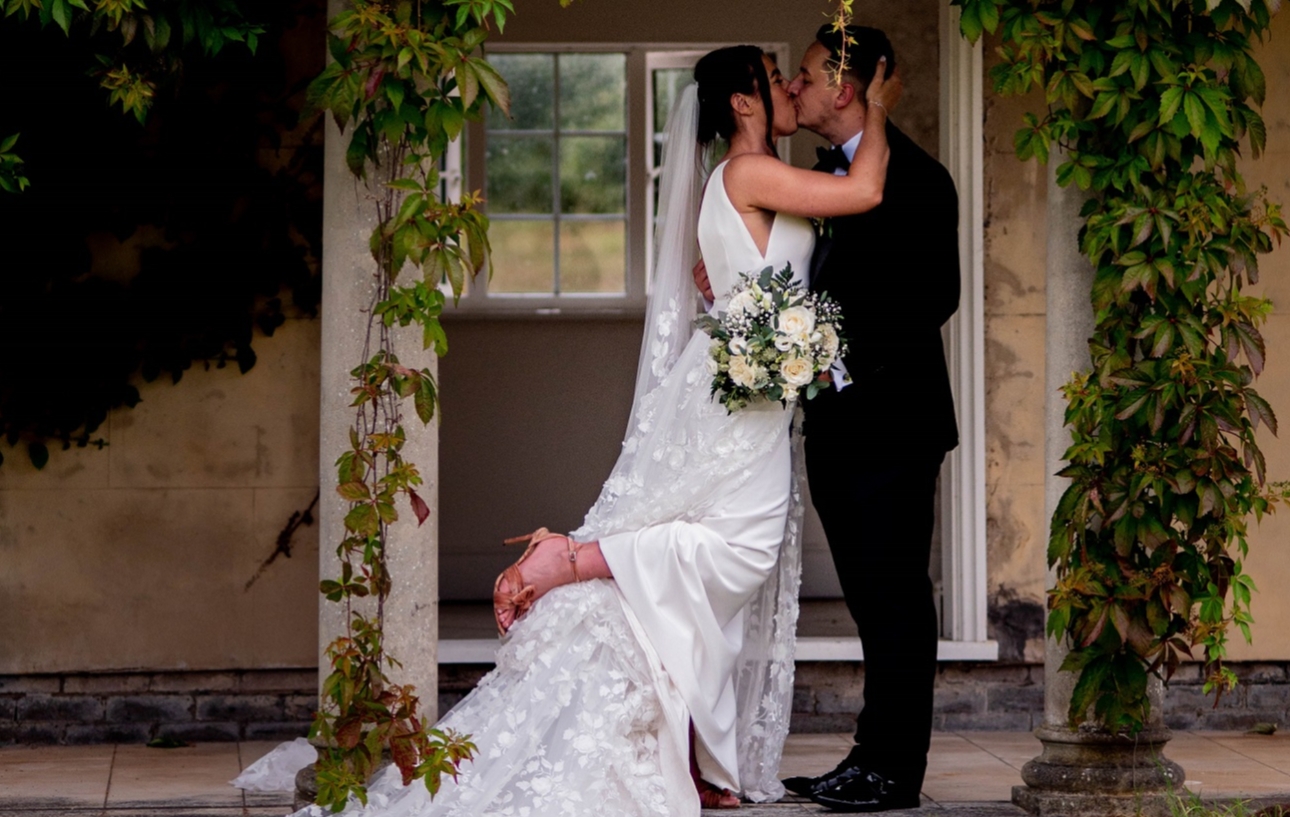 The couple visited Delamere Manor along with a few other venues, but this was by far their favourite thanks to the incredible views, greenery and grounds. "We loved the idea of getting married outside surrounded by nature and this was the most perfect and serene spot for our dream wedding day.

Not to mention how welcoming and lovely the staff were, which made the experience of visiting the venue spectacular," Isabella explains.

So, the date was set for 28th July, 2022, and here the brides tells us more about that special day...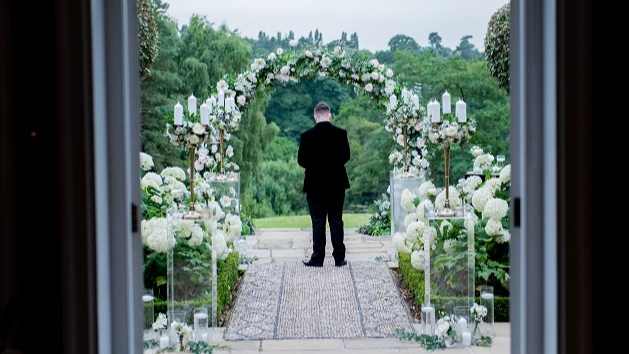 We visited Boujee Boxes at an open day and we instantly loved the classic theme of white flowers and candles to set the scene for our big day, so that's what we chose. They also provided a flower arch to set the scene for our outdoor wedding, which looked beautiful in the pictures.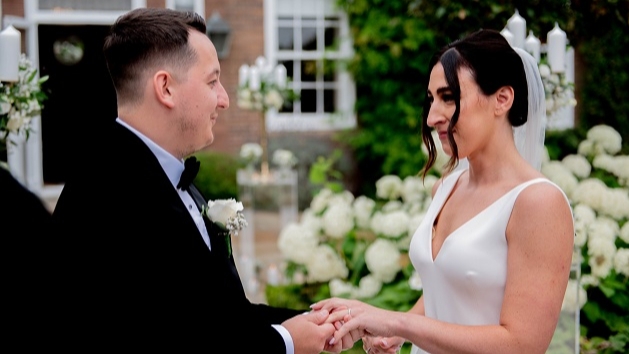 The most memorable part of the day was walking down the aisle and greeting each other while one of our favourite songs played in the background. Saying the vows and becoming husband and wife was the highlight.

I wore a Tara Lauren gown, with a removable skirt and veil giving me the option of two looks for our day. I chose a cathedral-length train because what girl doesn't want to look like a princess?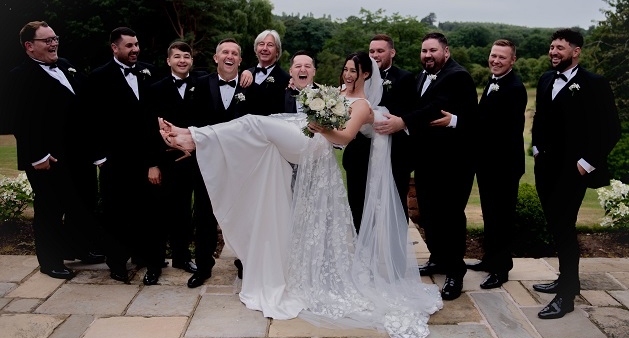 Samuel wore a black velour tuxedo, which stood out from the groomsmen's classic tux. Groom in Liverpool were able to provide him with a beautiful jacket, which he'll keep forever.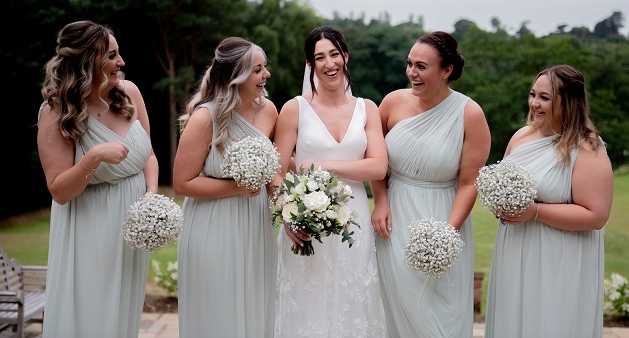 The bridesmaids wore a green Grecian-style bridesmaid dress in a pale sage green complementing our neutral colour palette.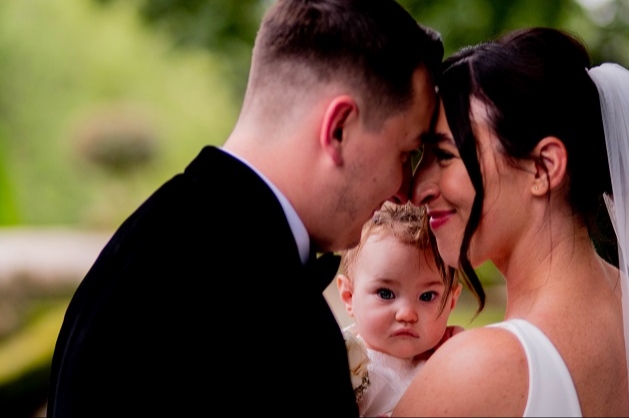 We both felt so excited and emotional throughout.

We couldn't believe our big day had finally arrived and we wanted nothing more than to become husband and wife with our daughter there, who was 10 months old at the time.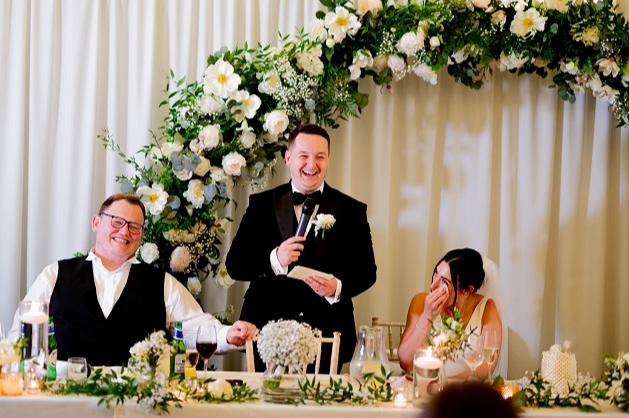 We attended a menu-tasting evening at Delamere Manor and chose three courses for our guests. We selected dishes that we'd enjoy on a regular meal out, after all, it was our big day!

The wedding breakfast was finished with chocolate cheesecake and an endless supply of hot deli sandwiches in the evening.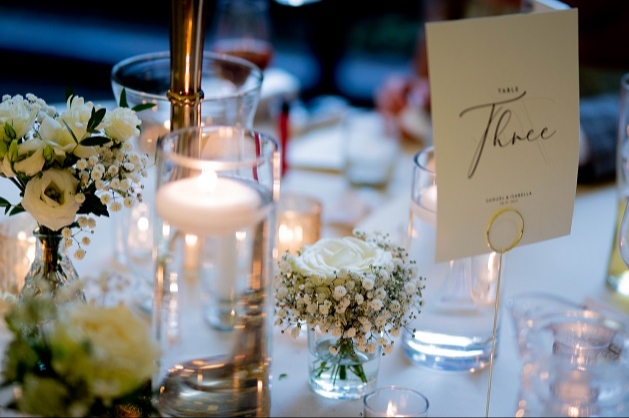 We wanted to choose little things guests could keep for our favours, such as a bottle opener for the guys and perfume for the ladies.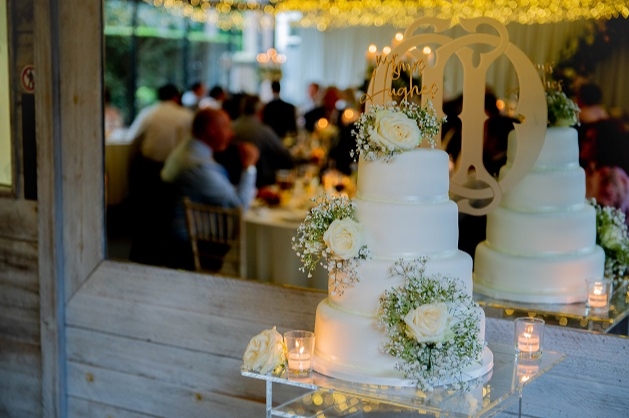 Our cake was a classic four-tier bake in keeping with the white theme, decorated with fresh flowers.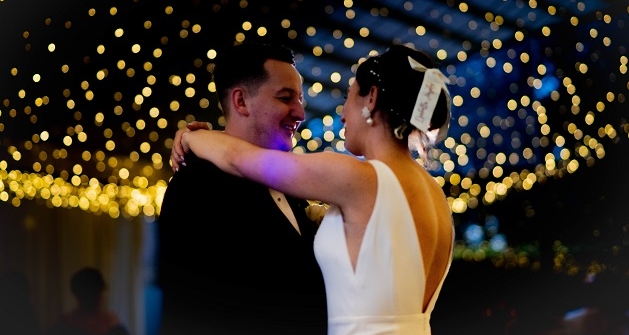 We had all of our favourite music playing when the guests arrived, followed by a live singer who performed some mash-ups to get the party started in the evening.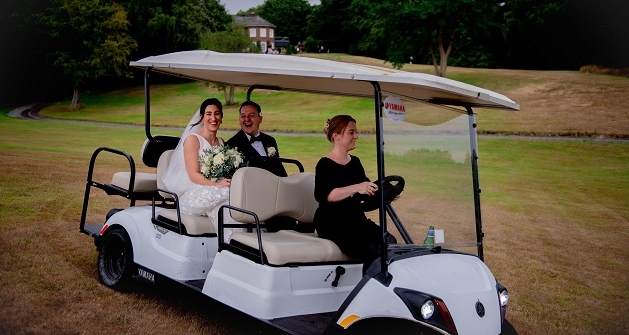 Our photographer, Ryan, supplied most of the laughs and really became part of the wedding party, getting involved and making our day special. We thoroughly enjoyed driving round and exploring in a golf buggy while he took some couple shots.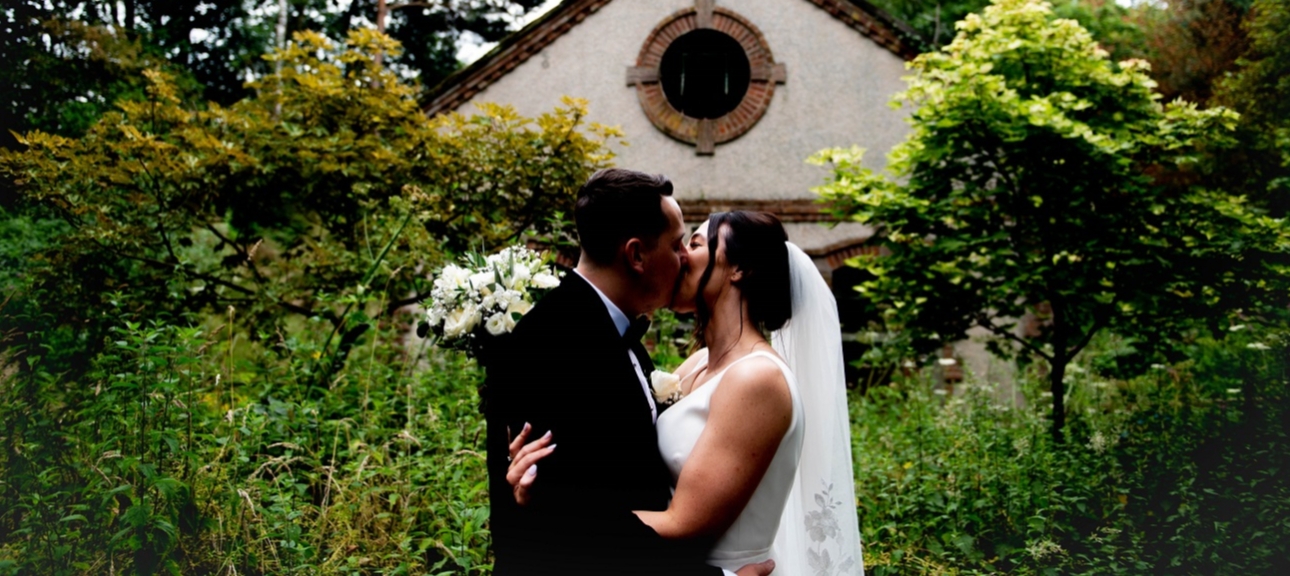 For our honeymoon we planned a family holiday to Rhodes in Greece with our daughter. It will be her first holiday with us.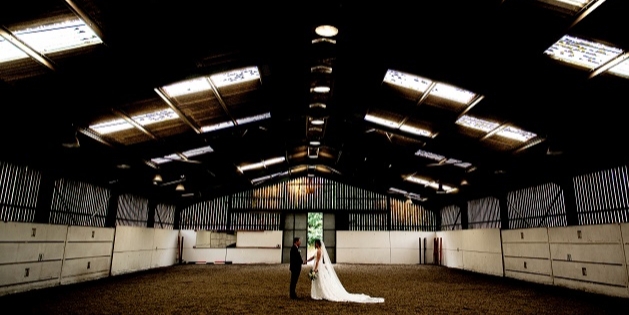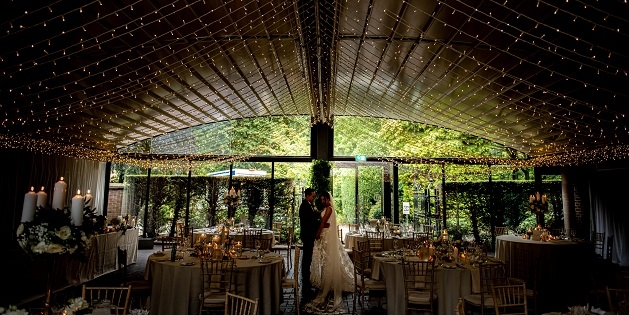 Isabella and Samuel's contact book