Louise and Heather met at work in 2014, and soon became friends. Before long, Louise found herself attracted to Heather thanks to her quirky fashion sense, brilliant sense of humour and fierce sense of loyalty.
Heather in turn found herself attracted not only to Louise's personality, but also her "randomness!" Heather proposed on Christmas Day, while still in their pyjamas opening their presents. She'd prepared a box for Louise containing notes telling the story of their journey together as a couple, which ended with Heather asking Louise to marry her. There was a beautiful ring in the box too! Louise was so shocked that Christmas lunch was late.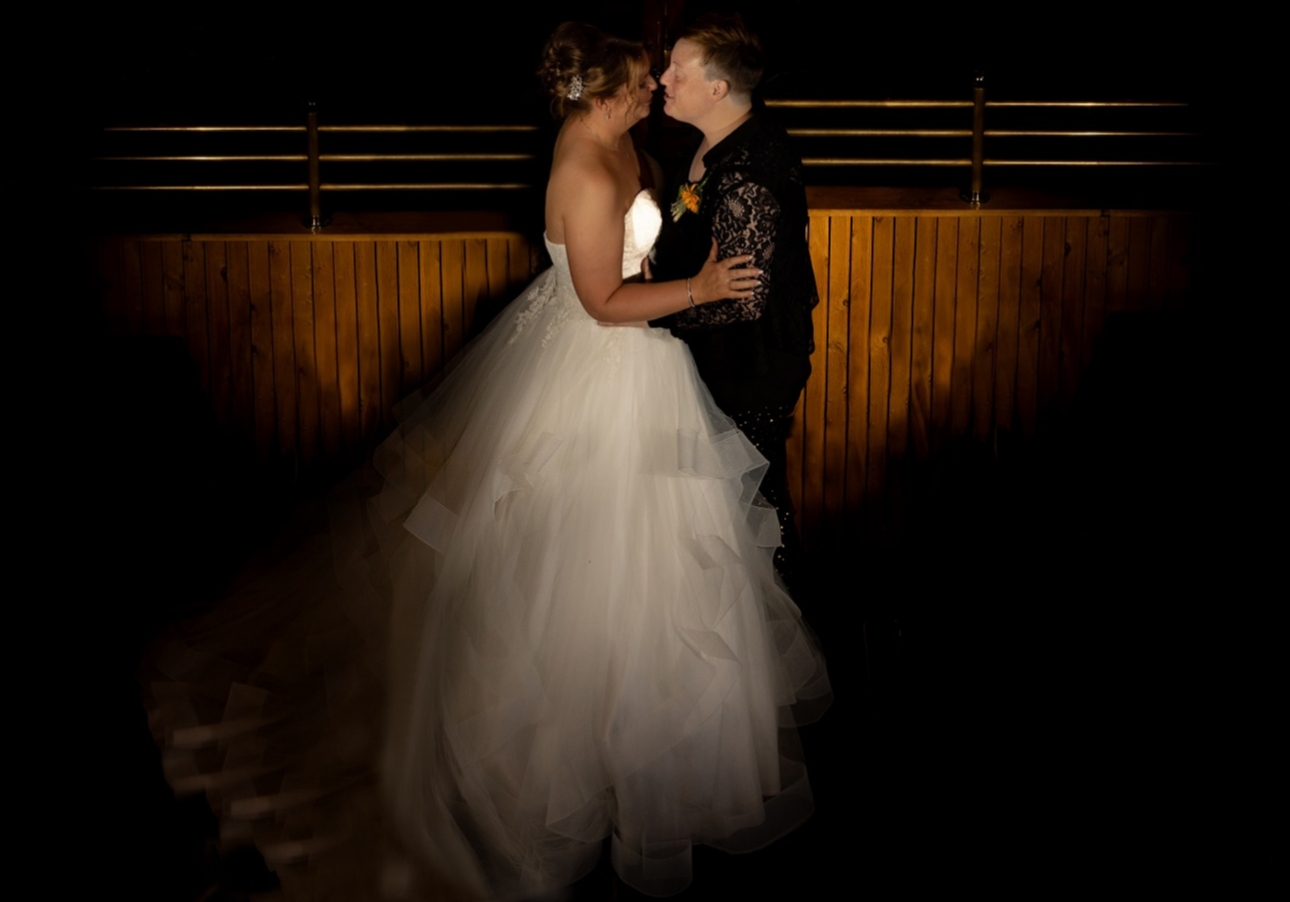 The couple fell in love with The Chester Fields for a few reasons. "It's so natural and rustic looking, you don't have to do anything to make it look amazing as it already is," Louise says. Plus, they were both impressed by the venue's approach to weddings. There were no standard packages and the team were happy to leave all decisions on how the day would be run to the happy couple. "We told them our ideas and they made them come to life," Louise remembers.

So, the date was set for 25th August, 2022, and here Louise continues the story...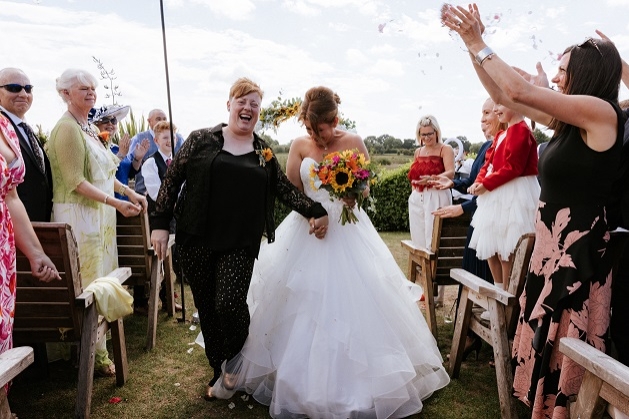 Heather wore black and gold and the most quirky shoes! She chose this outfit as she's not a dress person, but wanted to feel special and stand out on the day.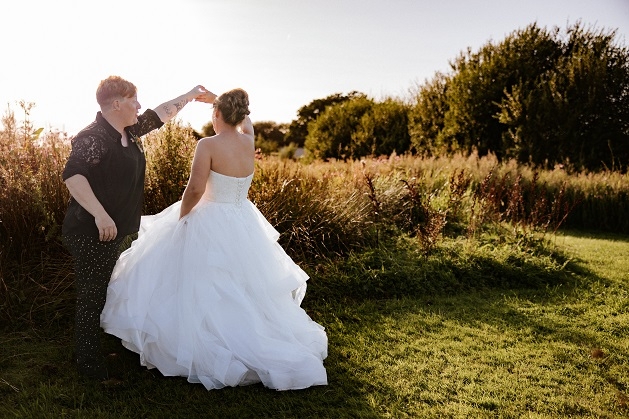 I chose my dress because it was light and floaty. I paired it with sandals and a diamanté hair piece.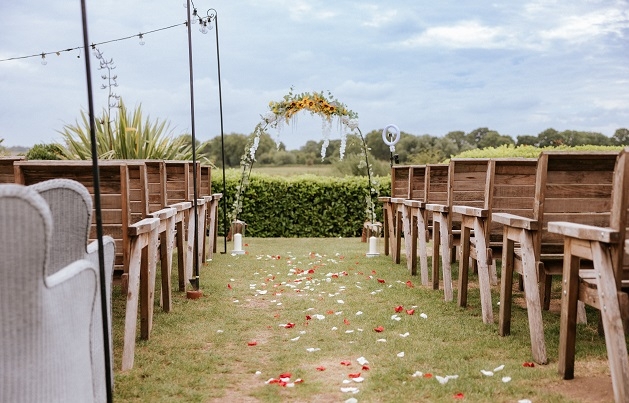 Sunflowers and bright gerberas were the feature of our floral arrangements. The centrepieces were log slices topped with jam jars and floating candles. The jars were decorated with raffia, lace and small sunflowers.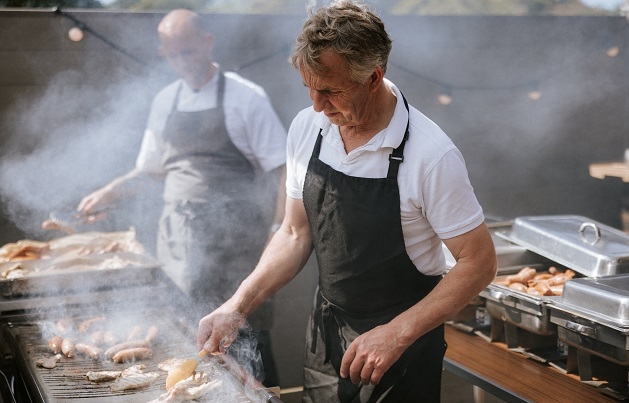 We had a rolling barbecue all day, so the atmosphere was really free and easy. People mingled and sat with whoever they wanted. In the evening we enjoyed wood fired pizzas.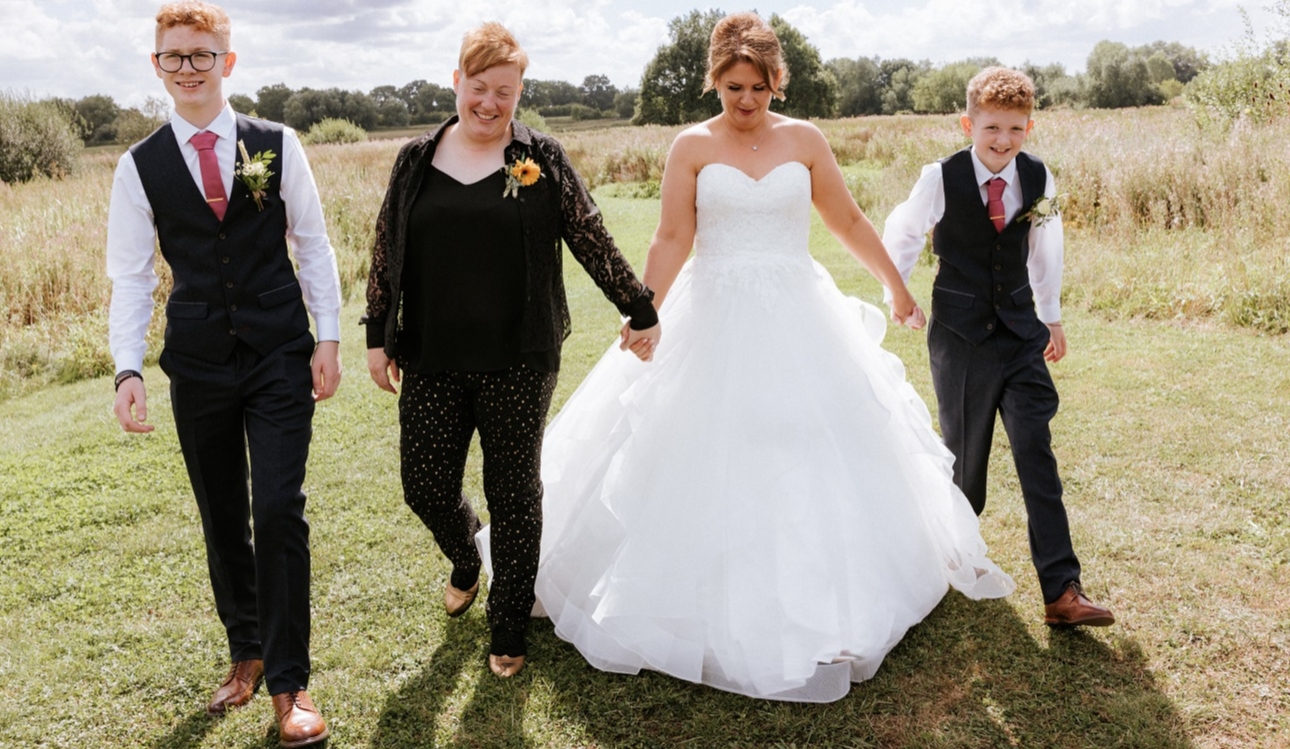 My two boys completed the wedding party and wore navy trousers, white shirts, navy waistcoats and pink ties.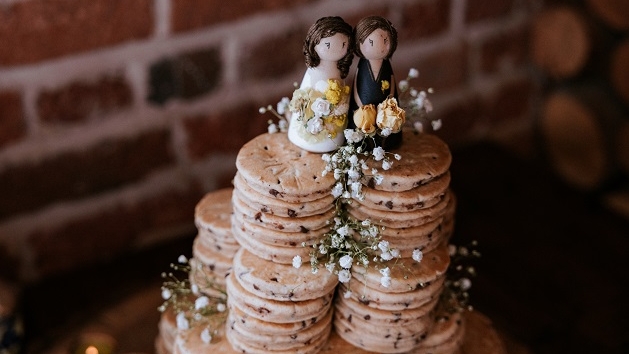 Instead of a traditional wedding cake we opted for a stack of chocolate chip Welsh cakes.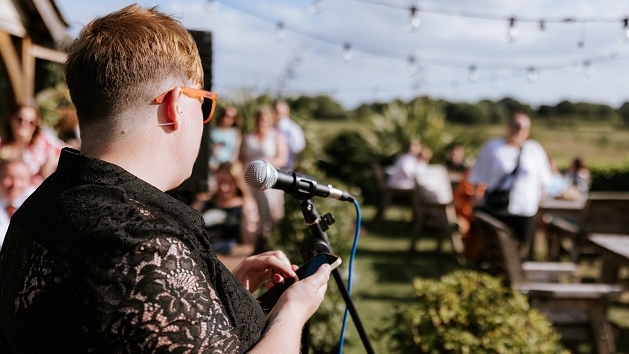 Nothing about our day was traditional, and that's what we loved about it. Heather's speech was even made up of bullet point notes on her phone!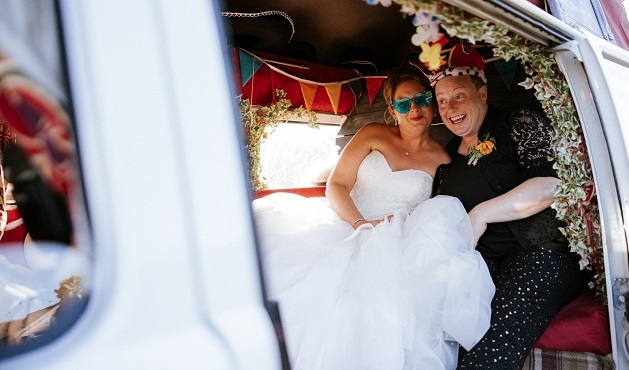 We had a photo booth in the back of a VW Campervan, and live band, The Electric. We also had a quiz in the afternoon. It was such good fun and even included modelling balloons!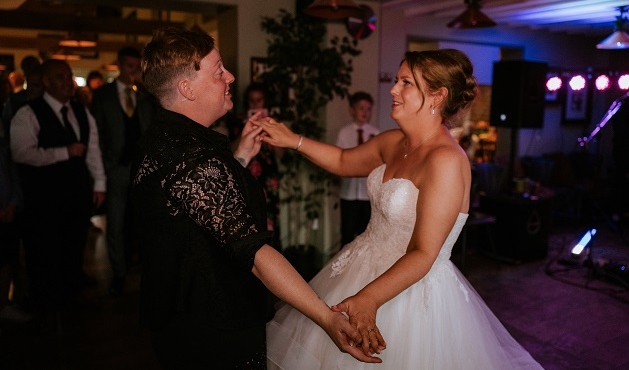 We mini-mooned in York and will be going on a big family holiday this year.
Louise and Heather's contact book