Feast your eyes on this super-cool alternative shoot
Images courtesy of Vicky Dubois Photography

Whether alternative styling is your thing or not, there's plenty of wedspiration to be gathered from this incredible styled shoot. Created by Bliss Wedding Shows to showcase the fabulous fare you'll find in The Curious Place feature area at The North West Wedding Show (30th-31st January 2021), we love the creativity that oozes from each and every image. The area has been built for anyone looking for a non-traditional wedding and we're here for it! With the 2020s hailing an era of personality-filled weddings, this is an unabashed celebration of that. Plus, emerald green and gold – totally on trend!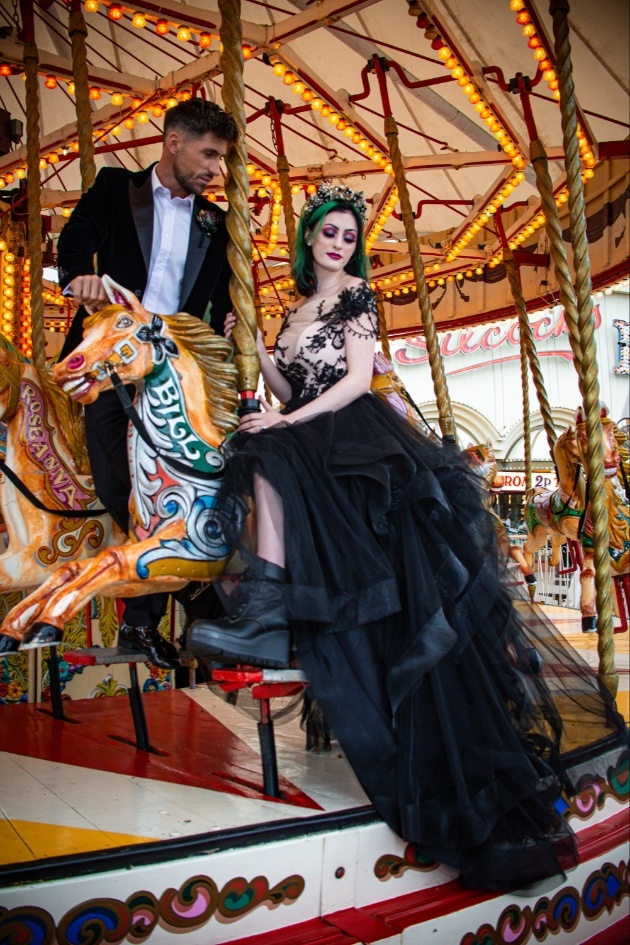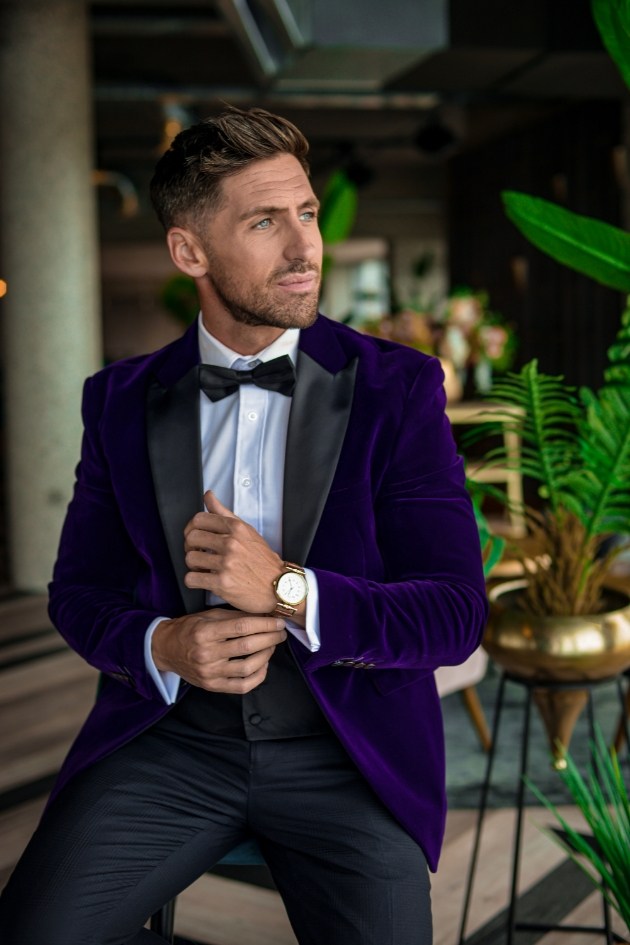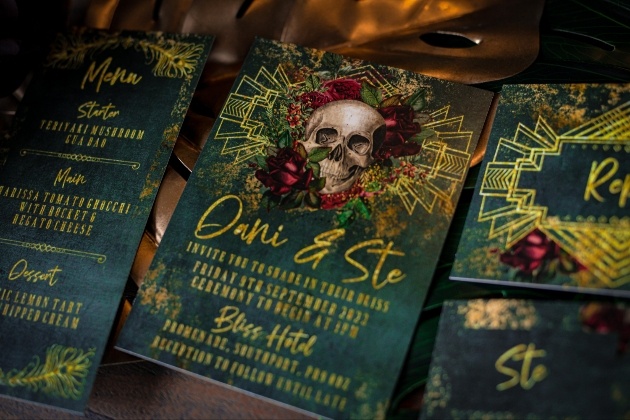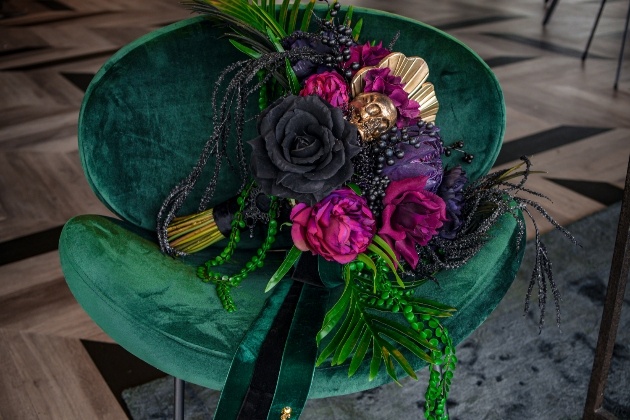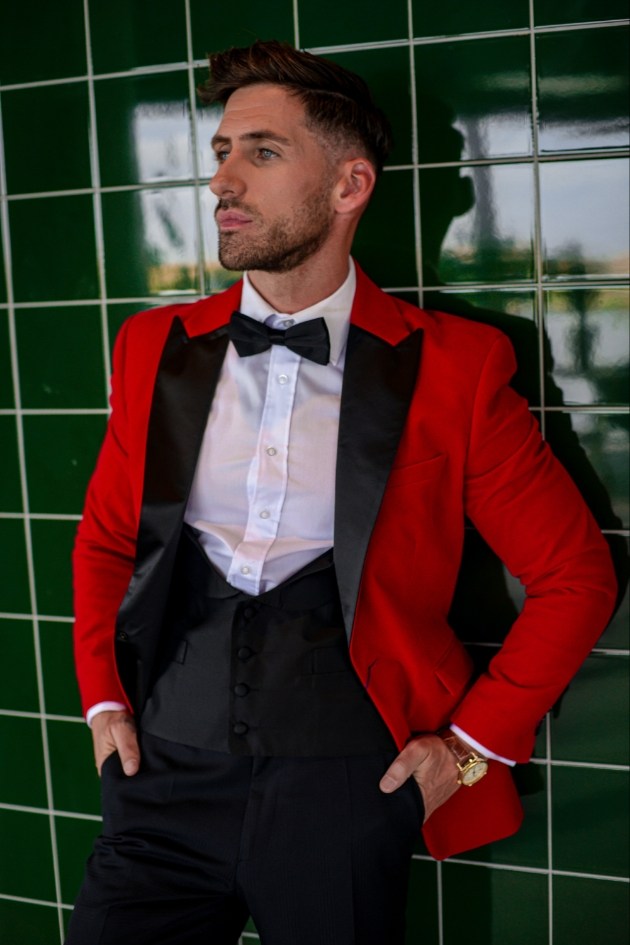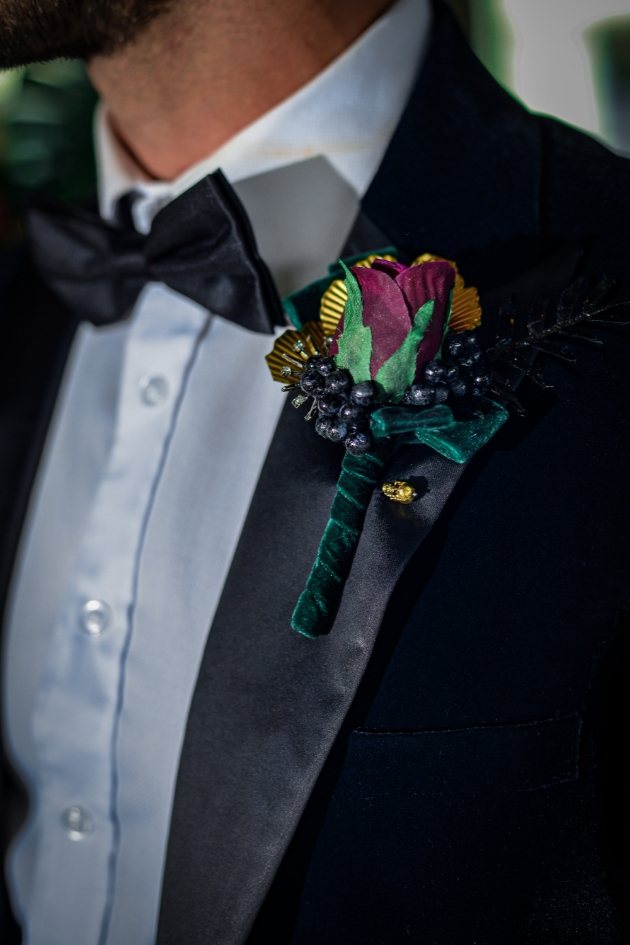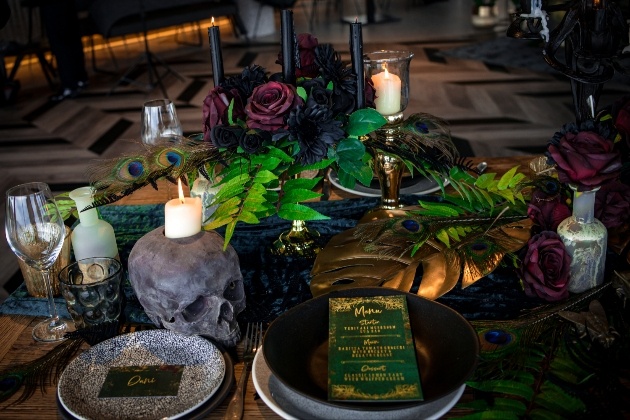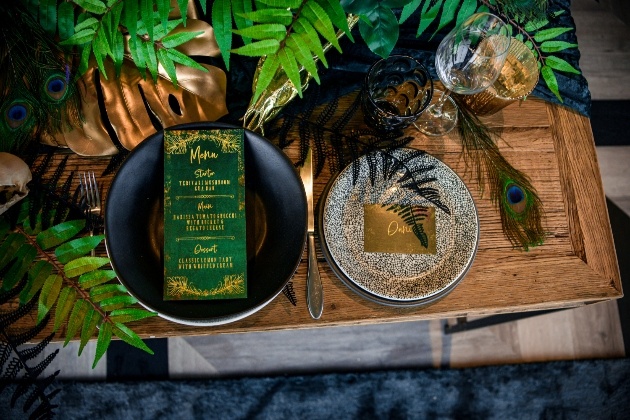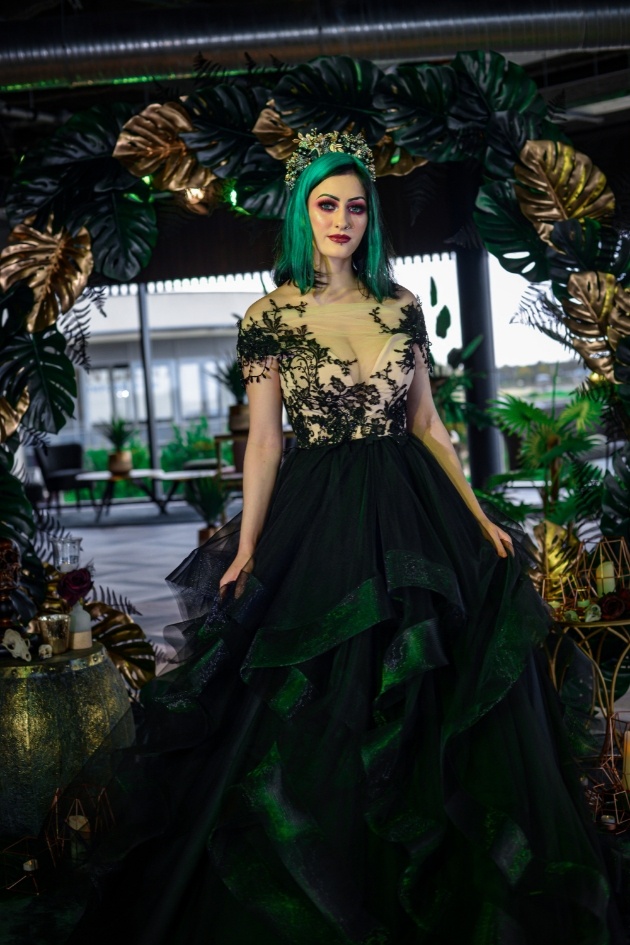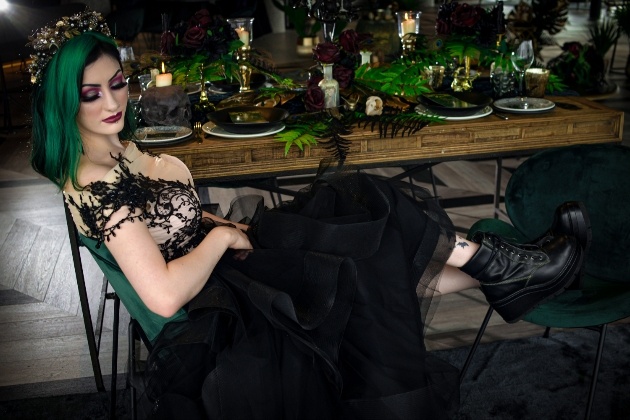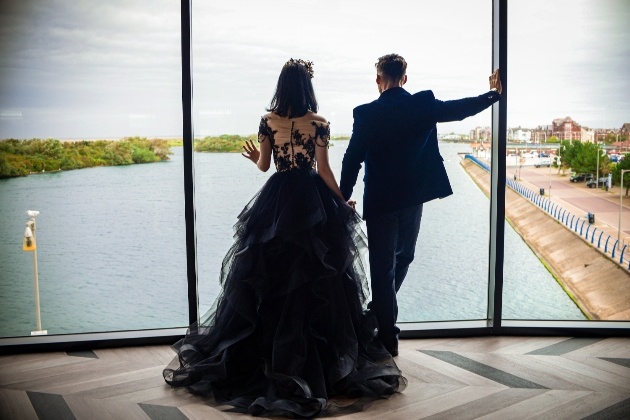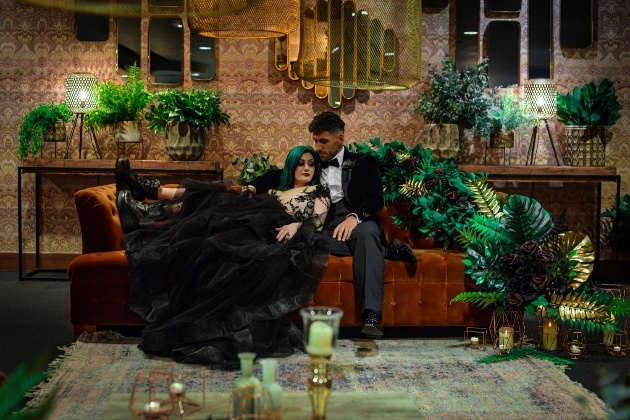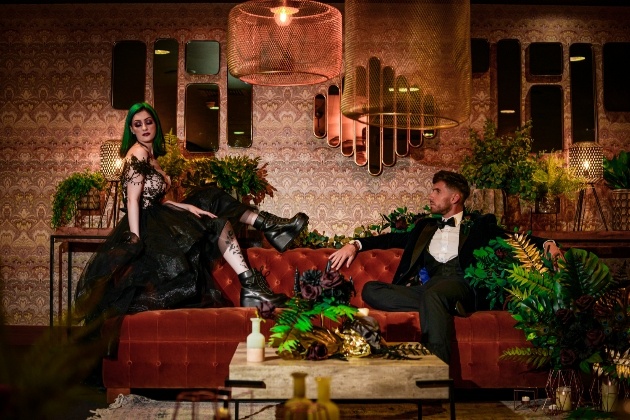 The creative geniuses
Shoot coordinator, Bliss Wedding Shows – The North West Wedding Show, www.thenorthwestweddingshow.co.uk | Venue, Bliss Hotel Southport, www.blisshotels.co.uk | Photographer, Vicky Dubois Photography, www.vickydubois.co.uk | Dress, Legend Bridal Designs, www.legendbridaldesigns.co.uk | Stationery, Prim and Glad Bespoke Wedding Stationery, www.primandglad.com | Props, Wachadoin Events, www.wachadoin.events | Bouquet, buttonhole and tiara, Maddison Rocks Floral Sculpture, www.etsy.com/uk/shop/maddisonrocks | Make-up artist, The GlamBunny MUA, Facebook: TheGlam BunnyMua | Menswear, Groom Hire, www.groomhire.co.uk | Models, www.instagram.com/xz.littlemisscreep.zx | www.instagram.com/stevieburke1