Meet Nantwich-based wedding cake maker Fiona Hackshall
We caught up with Fiona of Nantwich-based Fiona Hackshall Wedding Cakes for our annual wedding cakes feature, which appears in the Mar/Apr 21 issue of Your Cheshire & Merseyside Wedding. Fiona has lots of useful tips that didn't make the mag, so here she is to tell you more.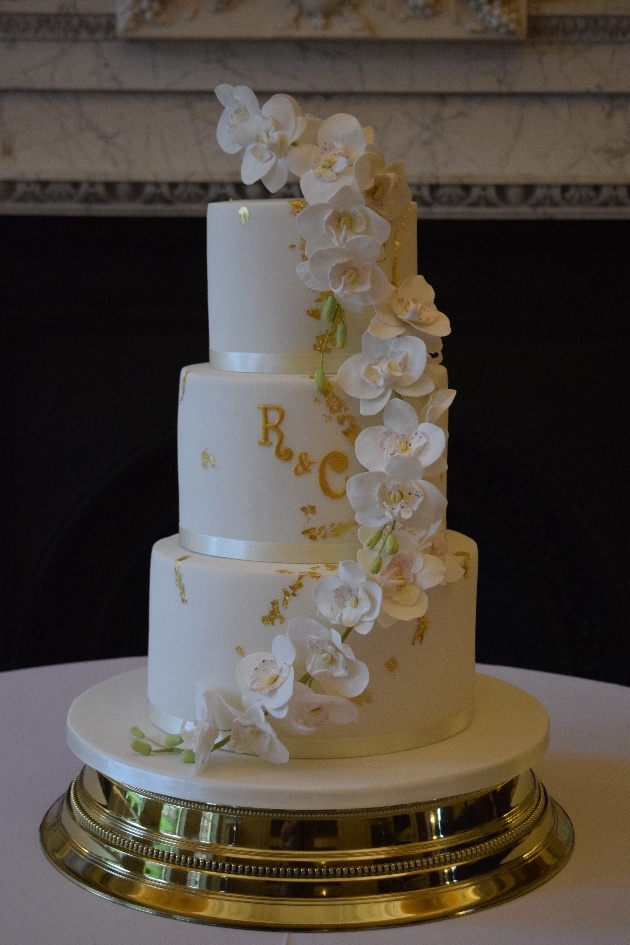 "My name is Fiona and I own Fiona Hackshall Wedding Cakes based in the beautiful historic town of Nantwich, Cheshire. I have been creating beautiful centrepieces for more than fifteen years and have had the privilege to make cakes for hundreds of lovely couples including the occasional celebrity.

"I didn't set out to be a cake designer. In fact, I trained and worked as a dental hygienist and therapist. Despite the obvious differences in the two professions, there are some surprising similarities. Both often involve recreating natural elements and use intricate tools and craftmanship.
The wedding cakes I create, follow the themes and colours chosen by my couples for their big day but my style has a modern, clean, elegance.

Fiona, what are your top trend tips for 2021?

"With last year being so devastating for weddings, this year is looking as though it will be a year of contrasts. I believe a lot of couples will now focus on intimate celebrations with family and only the closest friends. Couples will look more carefully at core values and may be more inclined to consider traditional themes. Therefore, the cake will be smaller and more relaxed. Buttercream covering, decorated with fresh flowers, is still popular and suits the smaller wedding cake.

"In contrast to the intimate wedding, I think we will see a lot of very big extravagant weddings to make up for not being able to get together during the last year. The wedding cakes for these will be large and glamourous.

"Flowers of all descriptions will be forever used to decorate wedding cakes. This year I think we will see the continued use of dried flowers in designs as well as colourful edible flowers to add a twist to the decoration. The use of edible wafer paper will also continue to grow in popularity. Flowers made from this medium are light and airy and add that element to the cake design. Wafer paper is also being used to create light and flowing structures that appear to float around the cake to give the design a sense of movement."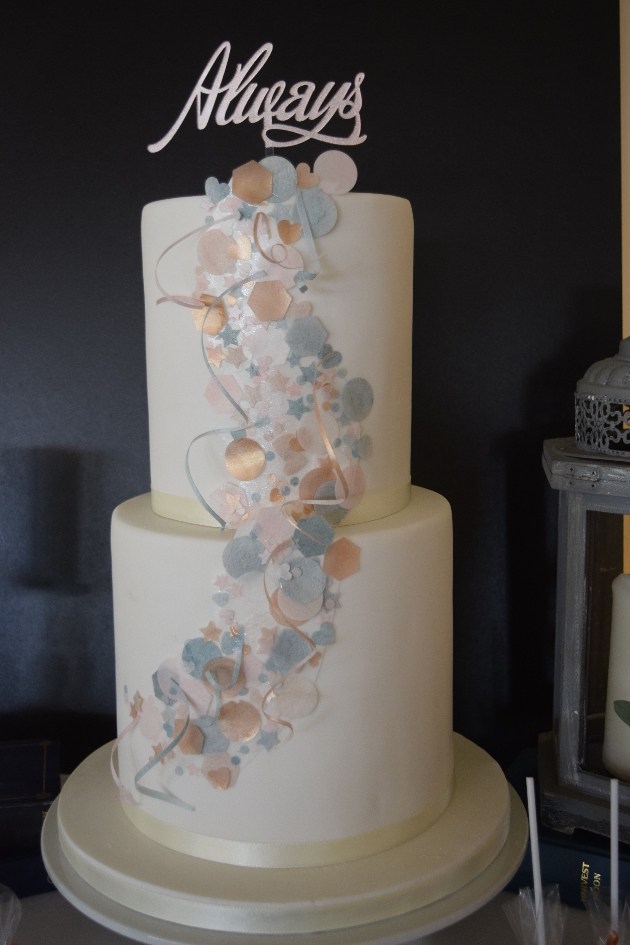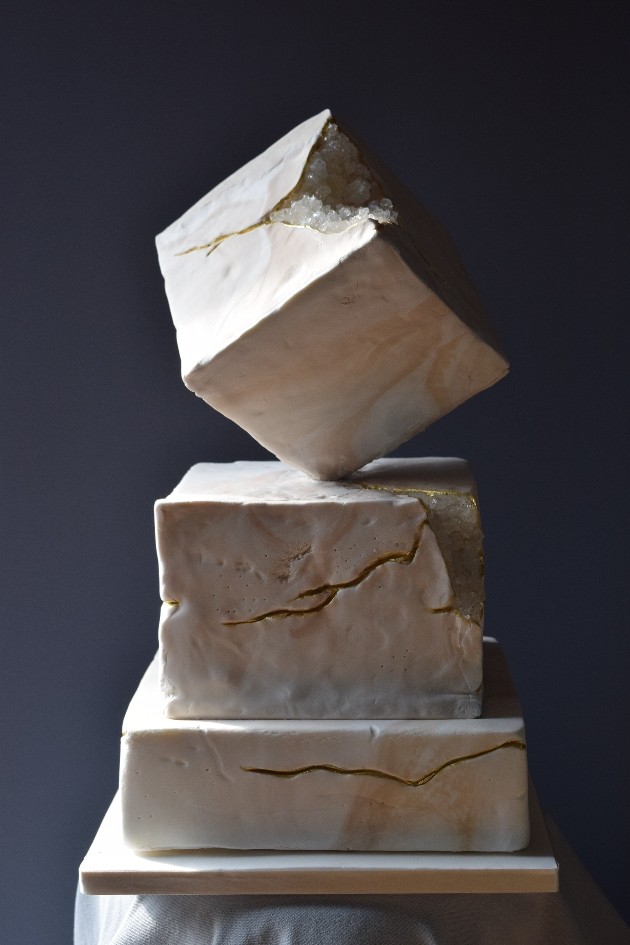 If you could give one piece of advice to nearlyweds everywhere, what would it be?

"Don't ask a cake designer to recreate a picture of a wedding cake you've seen online or in social media. Let your designer create a wedding cake that is unique and designed for you only. Pictures of other cakes are great to help us understand your tastes and style but why spend out all that money for a copy when you can have your cake, designed for you."

If you had free reign to create your own cake of your dreams, what would it look like?

"I want to move away from a cake design with flowers of any description and prefer creating different and unusual designs. I adore the trend of wafer paper structures flowing around cakes. The design would be tall and narrow with large swathes of wafer paper swirling around and down the cake with the aim of a more organic, rather than rigid, formal design. The cake would be pure white to enhance the airy look."

Check out www.fionahackshallweddingcakes.co.uk