Surprise proposal as RNLI lifeboat crew hear wedding bells
What seemed a normal training exercise for Emily Craven, and her fellow inshore lifeboat crew from New Brighton RNLI took a romantic twist when her partner of four years got down on one knee to ask: "Will you marry me?"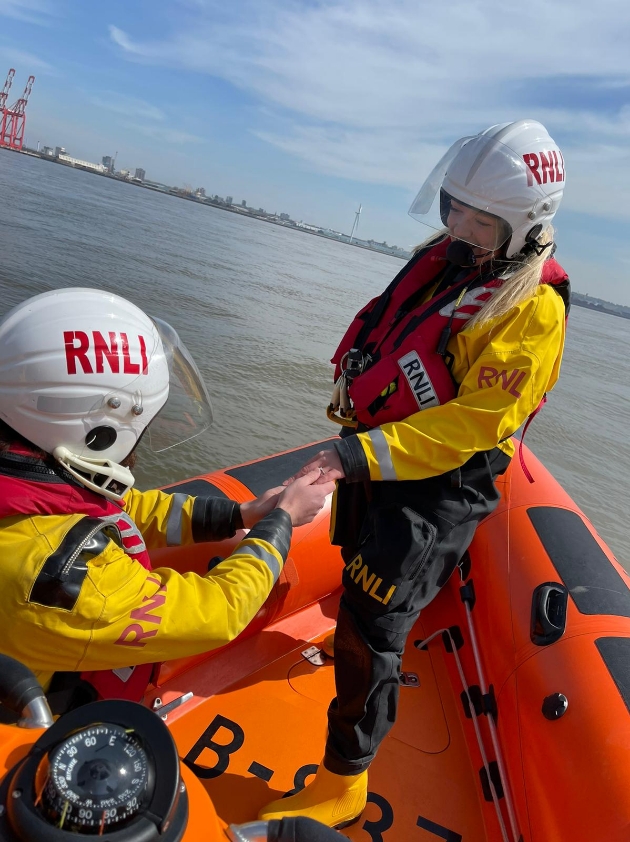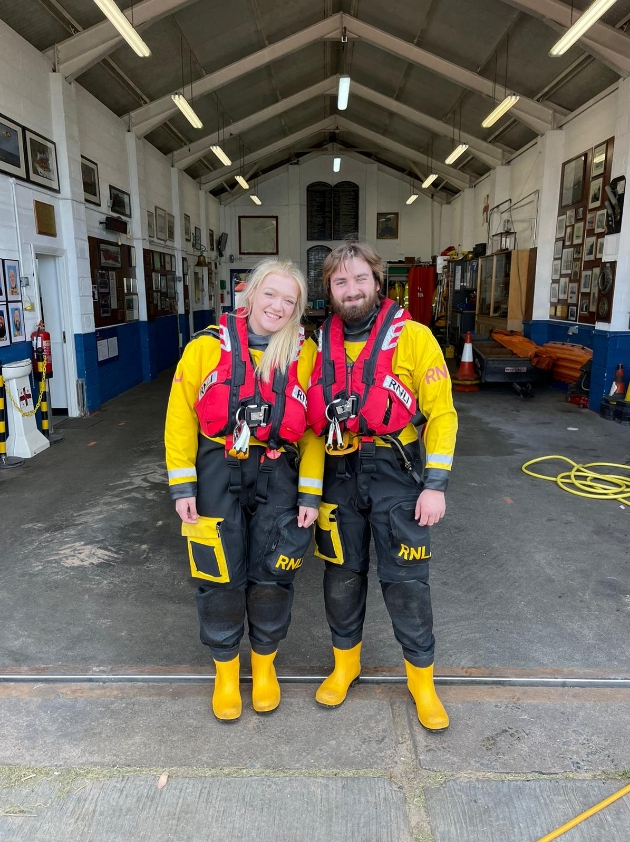 Nervous Tom McGinn, waited until Emily had her back turned to pull out the ring and ask her the all-important question in front of their delighted crew mates.

Tom says, "I was terrified, in a good way. It was later that it really set in what had happened. I wanted this to be a special moment as we chose to be lifeboat volunteers together and this is something that means a lot to both of us. Our colleagues are over the moon about the engagement. I'd only told a few what the plan was, and they were more than happy to get involved."

Tom has volunteered with the RNLI at New Brighton, Wirral, for three years, and Emily for two, after they first met at a bowling alley where they both worked. Family members witnessed the wonderful moment, on Tom and Emily's four-year anniversary as a couple, from afar and celebrated when the newly engaged pair returned to shore.

Emily says, "I was massively surprised to see Tom on one knee. The helm told me to do anchoring and I was so focused on that. I was completely shocked. The way he did it was perfect. When we discussed it in the past, I said I just wanted my family there, and I'm so glad we got to share the moment with them. Our colleagues are all made up and want a lifeboat wedding, but they may be in for some disappointment with that."

New Brighton RNLI Lifeboat Operations Manager, Ian Thornton says, "Everyone at New Brighton Station would like to pass on their congratulations to the newly engaged couple. We wish Tom and Emily every success and happiness in their new journey together."

As does Your Cheshire & Merseyside Wedding magazine!