Time for a feast with Inspired Grazing by Laura Billington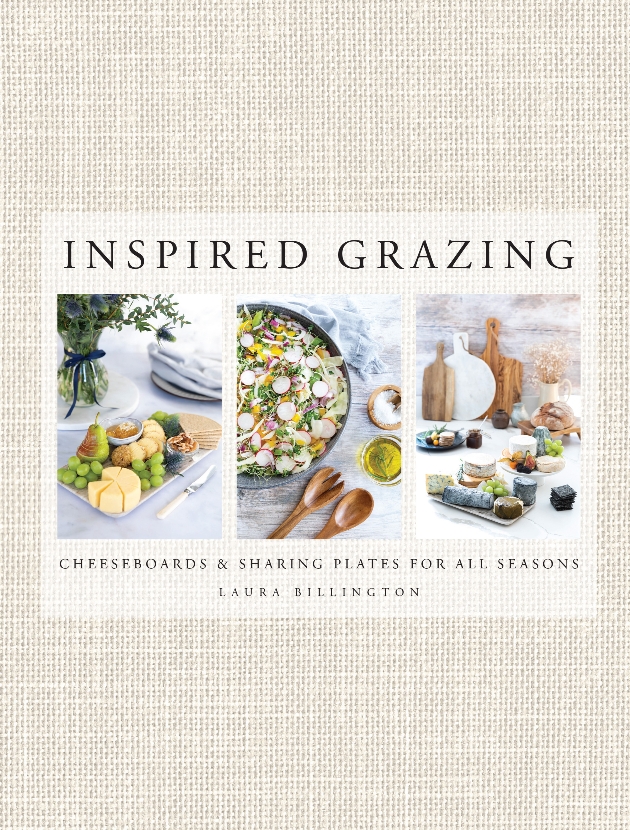 Meze Publishing's latest cook book, Inspired Grazing by Laura Billington from Graze Cheshire, aims to spark creativity by encouraging personality in every platter. At its heart, the book fuels a passion for grazing, whether you're a kitchen connoisseur or a cheeseboard newbie. With grazing leading the way in wedding catering trends this is definitely worth a look. Inspired Grazing offers you all the hints and tricks you need to pair flavours and bring that personal touch to your wedding breakfast platters, meaning you can approach your caterer with a fully-formed vision!

After all, a cheeseboard isn't just a snack or after-dinner affair any longer; it's grown into an art form, trend and timeless classic. From the wedding breakfast to evening snacks, these boards and platters are a joy sure to fill your guests with culinary delight. Laura's recipes take you on a tour of the seasons, so this book will have your prepared whenever your wedding date. From the vivid Rainbow Board that'd make and incredible summer garden party centrepiece, to the Winter Celebration Board, which adds a special touch to festivities, every one is visually exciting as well as delicious.

Laura's company Graze Cheshire, was incorporated during the first lockdown in 2020 admist a slower pace of life and extra time to contemplate her career. After 20 years working in the legal industry, it was a complete change of direction where creativity, food and a love for everything local ignited a passion for preparing platters.

To find out more about Graze Cheshire head over to https://grazecheshire.co.uk. Inspired Grazing, £22, is available from www.bookshop.org, www.amazong.co.uk and www.mezepublishing.co.uk as well as in bookshops.