The Parr's Ban sits in the heart of Warrington Town Centre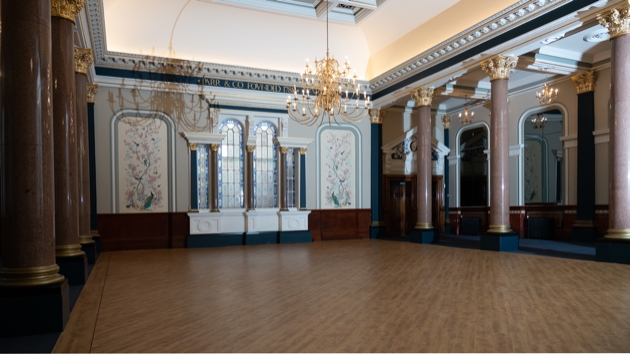 Credit: Paul ChadwickThe Parr's Bank
01925 552 424 | www.theparrsbank.co.uk

In the heart of Warrington Town Centre, sits The Parr's Bank. This stunning structure was built in 1877 and has retained its original high ceilings and elegant architecture. Conveniently located it can be found opposite the Warrington Bus Station and a two-minute walk from Warrington Central Train Station, so guests won't have any transport problems when joining you to celebrate.

The celebrations
The Bank Manager's Suite is ideal for an intimate wedding breakfast and can seat 20 nearest and dearest. With dramatic wallpaper and a luxurious open fireplace, it offers a wonderful ambience while you spend time with your loved ones.

For much larger gatherings of up to 250 guests for the wedding breakfast and 300 for the evening bash, The Banking Hall is the place to be. The old teller hall, where business accounts were handled, it has now been converted into a stunning setting with elegant hand-painted silk murals, marble pillars and ceilings adorned with golf leaf.

There's more
Once the venue's hotel is ready, it will be offering on-site accommodation for you, the newlyweds, on your wedding night. The room will also be available for the bride tribe's morning preparations.