Crewe Hall is a 17th-century mansion with 117 bedrooms and manicured grounds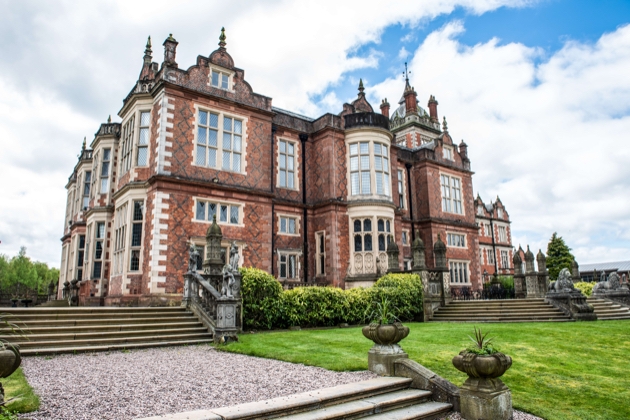 Crewe Hall
01270 253 333 | www.crewehallcheshire.co.uk

Crewe Hall is a 17th-century mansion with 117 bedrooms, gorgeous public areas, reception rooms and manicured grounds. It's a grand and impressive venue complemented by all the modern luxuries such as a spa, swimming pool and gym.

From romantic and intimate to grand and opulent the venue offers a choice of five wedding spaces each of which is capable of hosting your ceremony and reception. The Long Gallery is the largest room in the main hall and is bathed in Jacobean history with a central fireplace and large windows. It can host 200 loved ones for the ceremony, 180 for the wedding breakfast and 200 for the evening reception.

The Continental Suite is the ideal setting for larger weddings and boasts its own bar and entertainment. It can accommodate 300 for the "I dos," 280 for the wedding breakfast and 360 for the evening.

The Drawing Room is an elegant space offering a stunning backdrop of intricate carved stone and oak work. It can hold 120 for the ceremony, 70 for the wedding breakfast and 80 for the evening do.

For more intimate celebrations the ornate Great Library and Carved Parlour are ideal. The ceiling design of the former is exquisite. The space can host 90 nearest and dearest for the vows and 50 for the wedding breakfast. The latter, its equal in opulence, has space for 60 ceremony guests and 30 for seated dining.