Delamere Manor has undergone a dramatic transformation over the years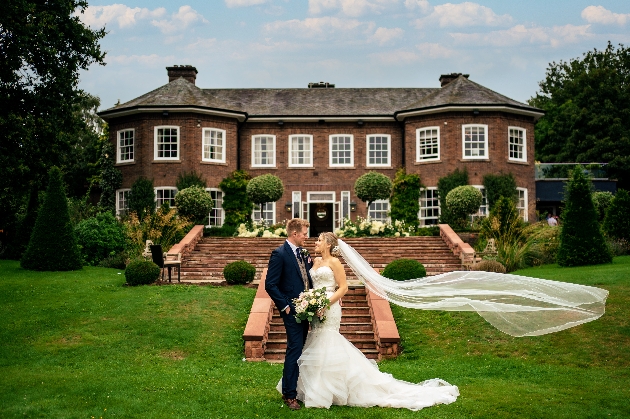 Credit: www.capturemybigday.comDELAMERE MANOR
01606 261 361 | www.delameremanor.co.uk

Once the former residence of the powerful Wilbraham family and more recently home to musician and songwriter Gary Barlow, Delamere Manor is now privately owned and has undergone a dramatic transformation over the years. It now offers a classic yet contemporary backdrop for your big day.

A SCENIC SETTING
Behind wrought-iron gates at the end of a driveway flanked by lime trees sits this beautiful country house. Set it more than 100 acres of rolling Cheshire countryside, the venue overlooks a six-acre lake.

WHERE TO WED
You're spoilt for choice for ceremony locations here, with five licensed outdoor spaces of capacities up to 150: The Terrace, The Jetty, The Folly, The Pergola and The Summer House. Moving into the afternoon and evening, celebrations can be held in the beautiful glass-fronted Courtyard, with retractable roof, while The Terrace, Folly and Jetty are also available for you to utilise with space for 150 for the wedding breakfast and 200 in the evening. Finally, the pièce de resistance: Delamere Manor has its own private night club, an uber-cool monochrome space where you can dance the night away.

The venue offers a complimentary food and wine tasting, as well as a bespoke cocktail tasting. Plus, accommodation is also available on site.