Grand designs: How to style a historical venue to best effect
Images courtesy of Anna Beth Photography

Bursting with ideas for showing off a grand, historical wedding venue, and looking for the right moment to showcase a fabulous lockdown project, owner of Liverpool-based Thornton Events (www.thorntonevents.com) Lindsey Hanson was inspired to put together a styled shoot. "It was a massive success and I'm so excited about the future of the business. We have a lot of exciting things happening and I can't wait to share them with everyone," she says.

Having worked with many wonderful suppliers in the wedding industry Lindsey found it quite the undertaking to settle on just the few she needed to help her. She tells us, "The dream team of Danielle and Elizabeth worked so hard creating beautiful hair and make-up looks and the dresses we chose along with the black tux were ideal for that wow-factor look. Foam Flowers weren't given any pictures of what we had planned, just a description and they managed to match our ideas perfectly with every set up!"

We hope you feel inspired as you delve into these pages, where Lindsey tells us more about the stunning setups…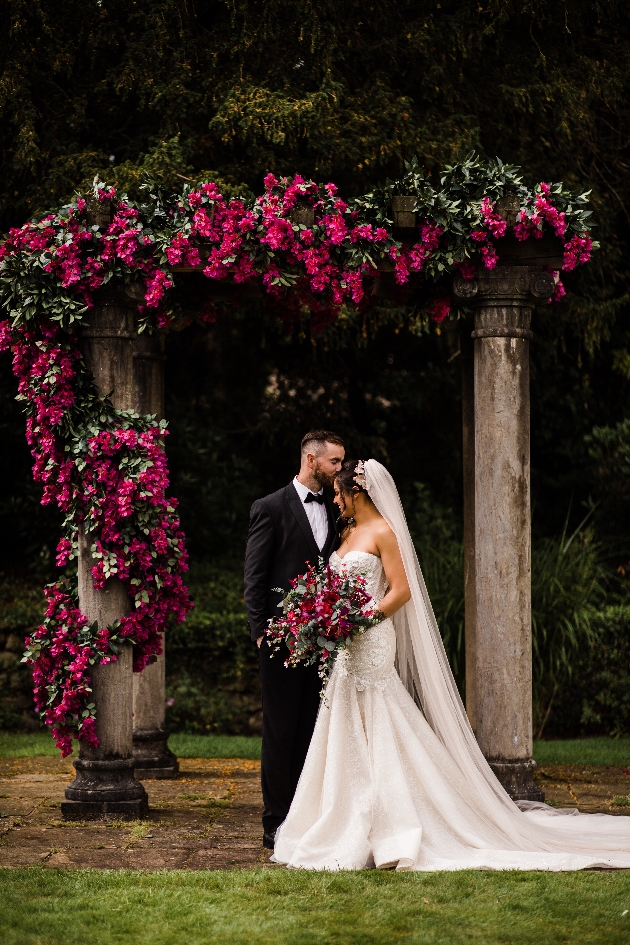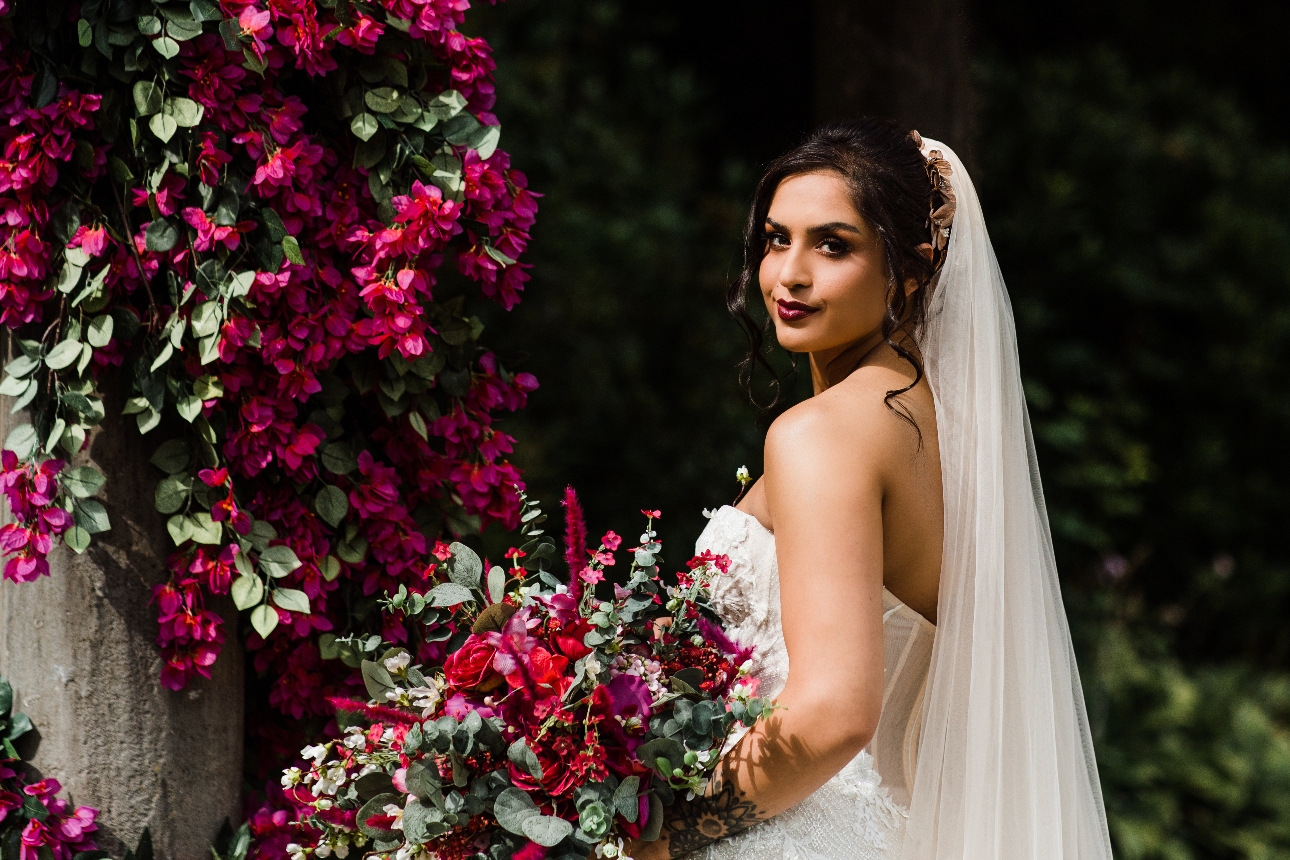 Starting with the stone pagoda, we decided to add a bit of colour and opted for bougainvillea.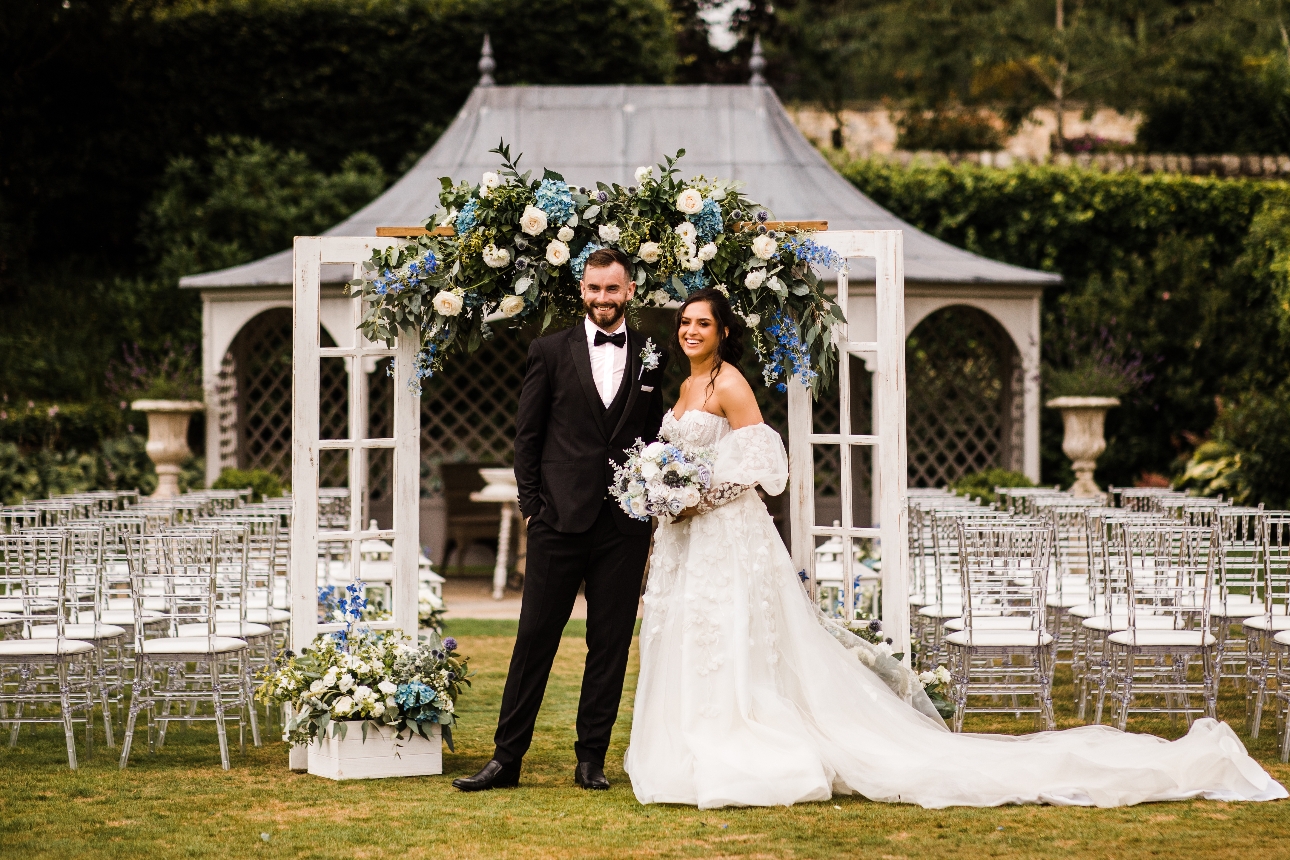 During lockdown we stripped, sanded and painted some doors and had been waiting for the perfect moment to show them off! This was it and I'm so glad.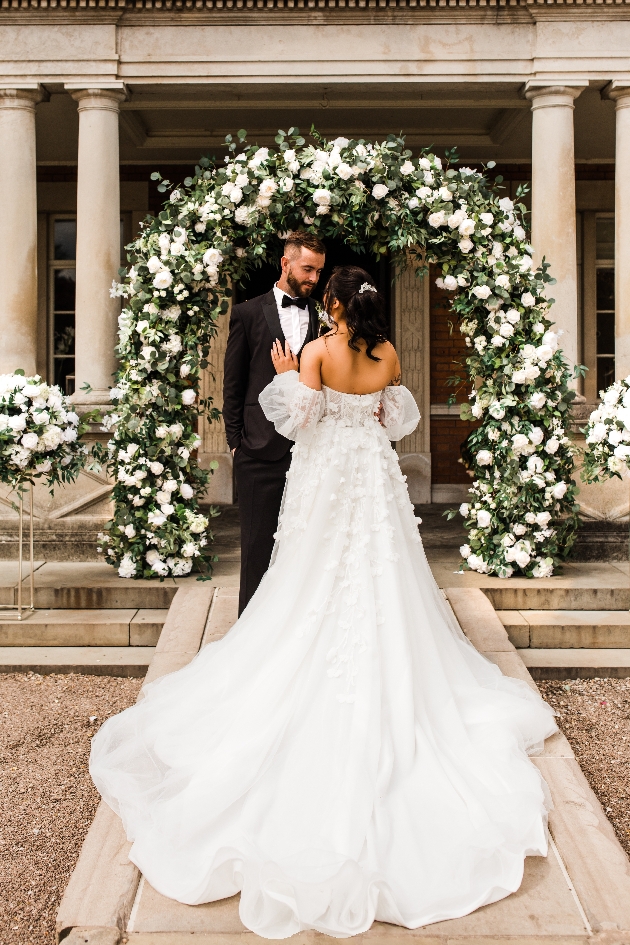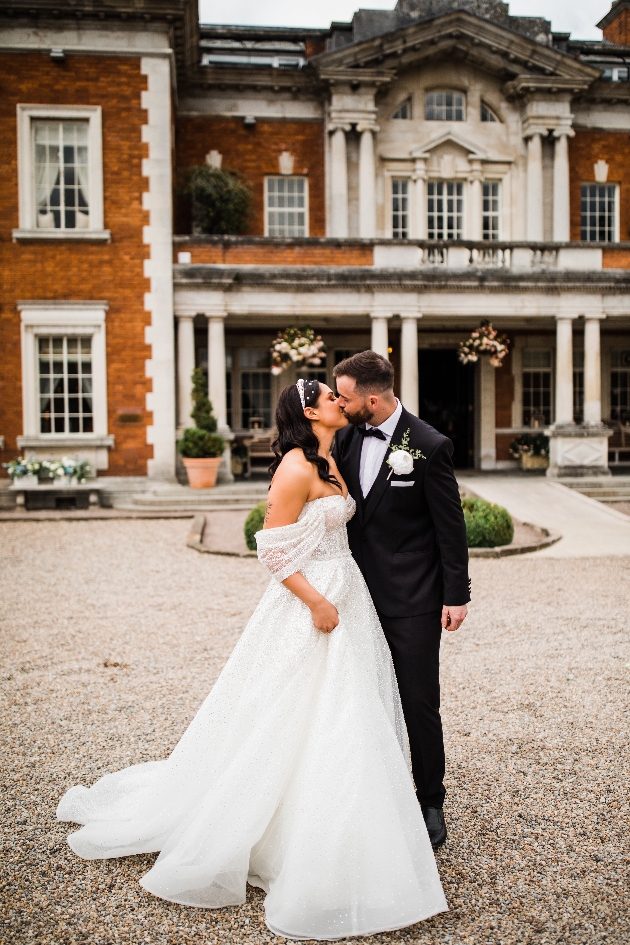 We chose a greenery and white themed arch for the veranda, which really didn't need much as it's already beautiful. So, we kept it simple.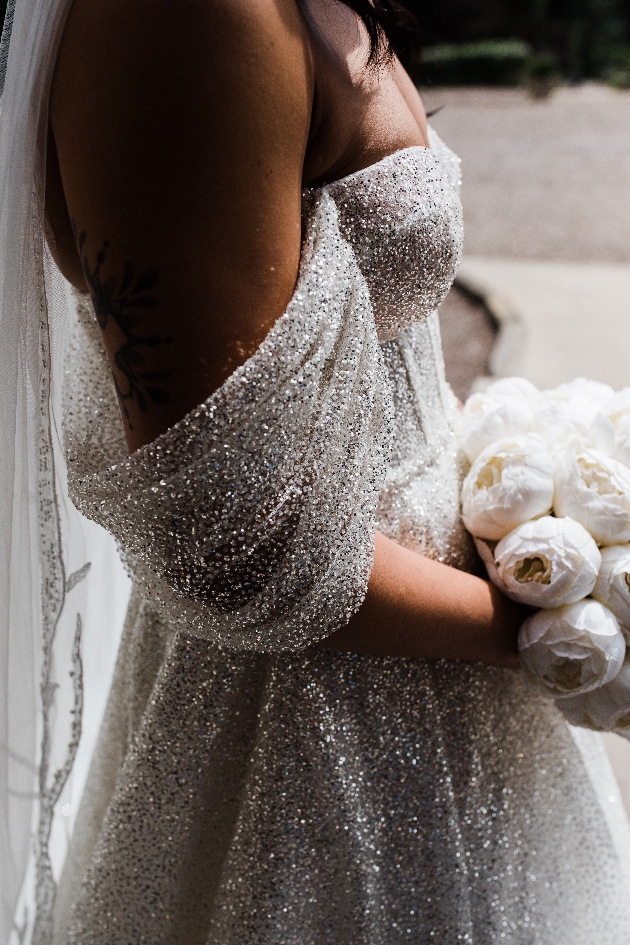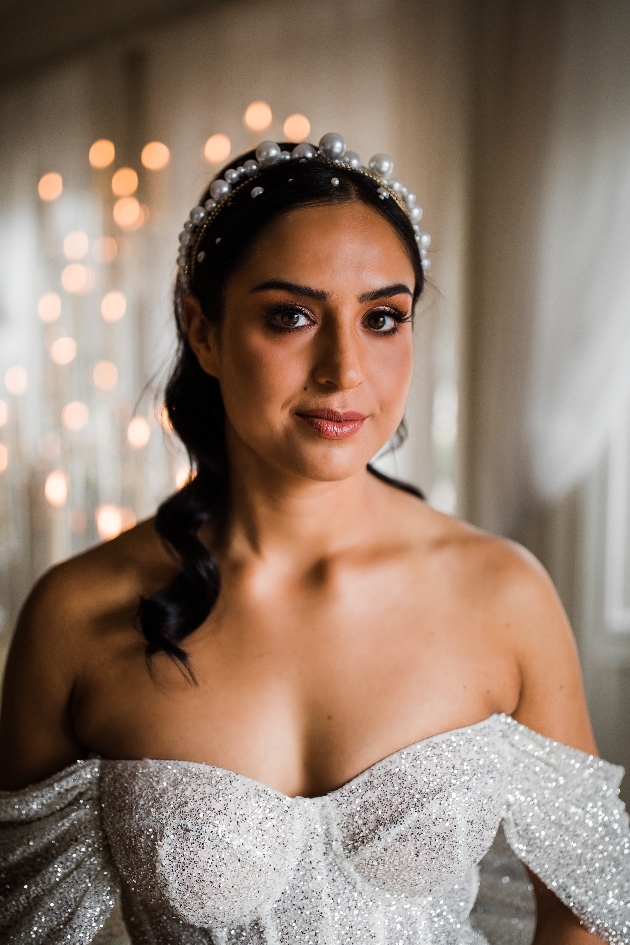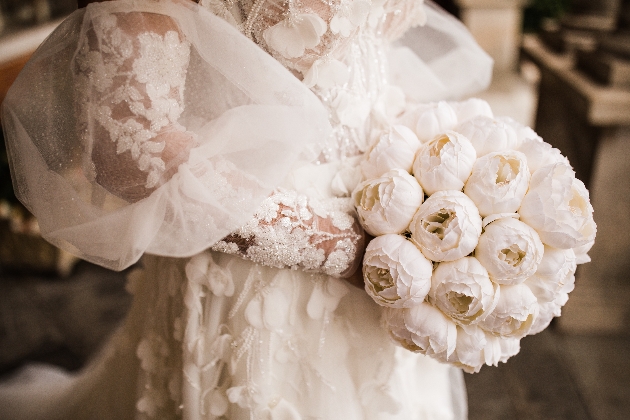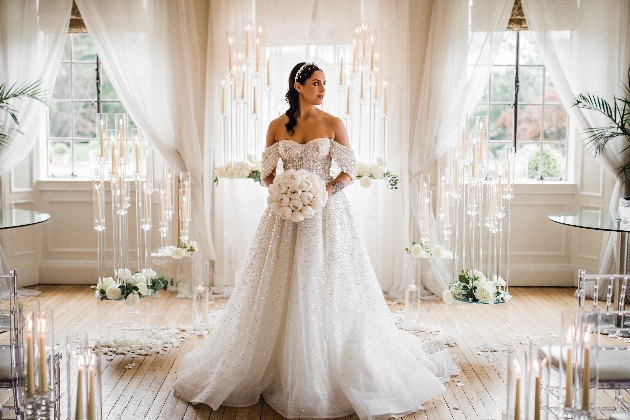 In the ballroom we created a gorgeous candle display using plinths of varying heights to give the aisle some texture as well as a focal point.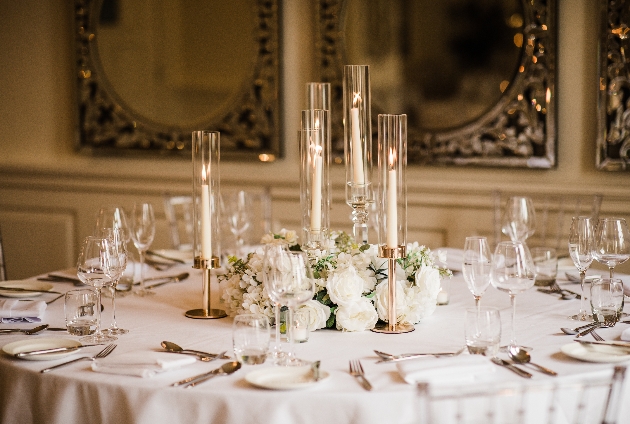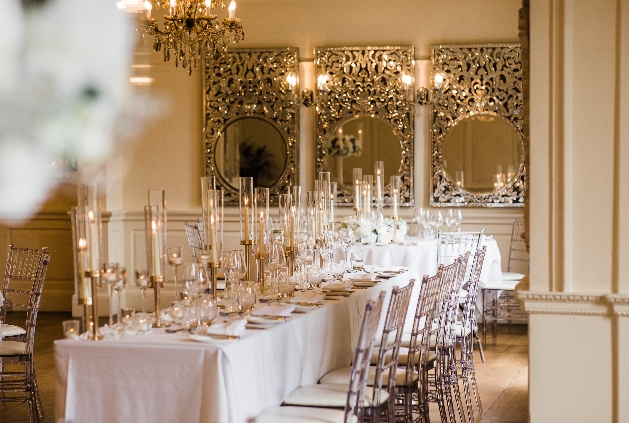 The dining room is super-beautiful so we decided to show it off with a minimalist approach using candles and white florals.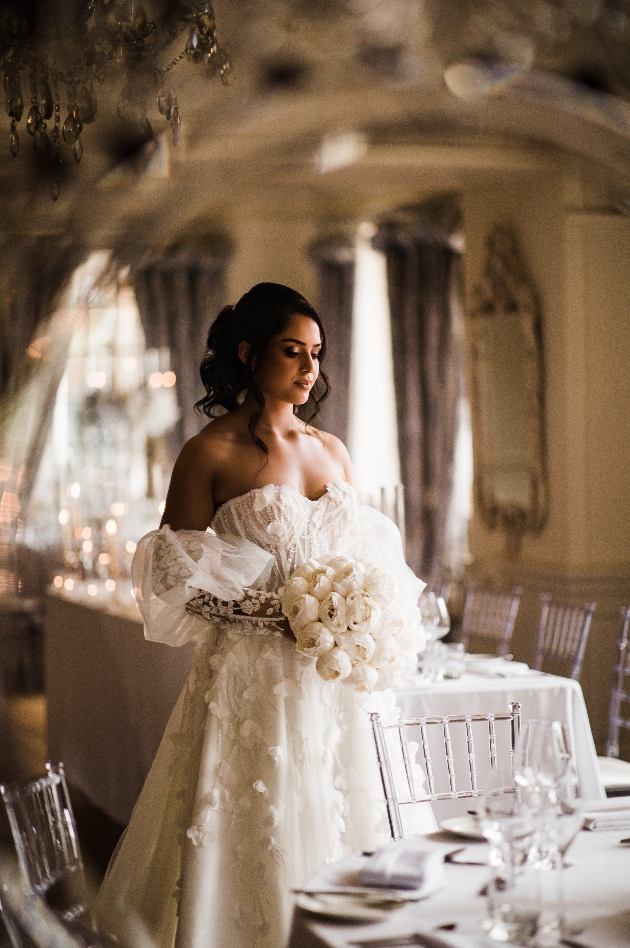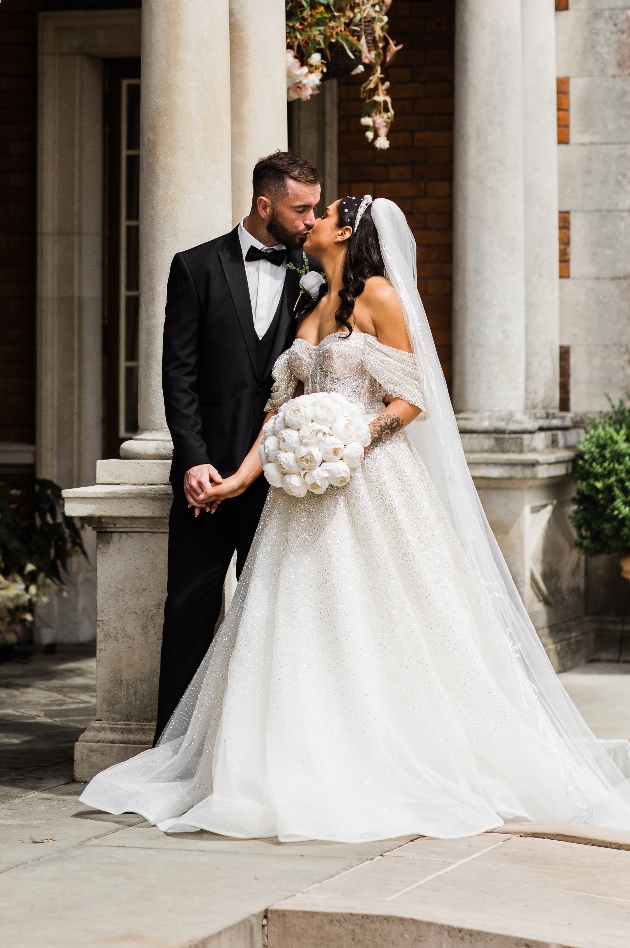 THE DREAM TEAM

Shoot coordinator and venue stylist, Thornton Events, www.thorntonevents.com
Venue, Eaves Hall, www.eaveshall.co.uk
Photographer, Anna Beth Photography, www.annabeth.photos
Dresses, Florianni, https://florianniofficial.com
Hair stylist, Danielle Marouzet Hair Design, www.instagram.com/daniellemarouzethairdesign
Make-up artist, Elizabeth Elsie Makeup, www.instagram.com/elizabeth_elsie_makeup
Suits, Menswear @ Amelias, www.menswear-amelias.com
Bouquets, Foam Wedding Flowers, www.instagram.com/foamweddingflowers
Models, Josie and Sam