Crewe Hall is a stunning Grade I listed Jacobean mansion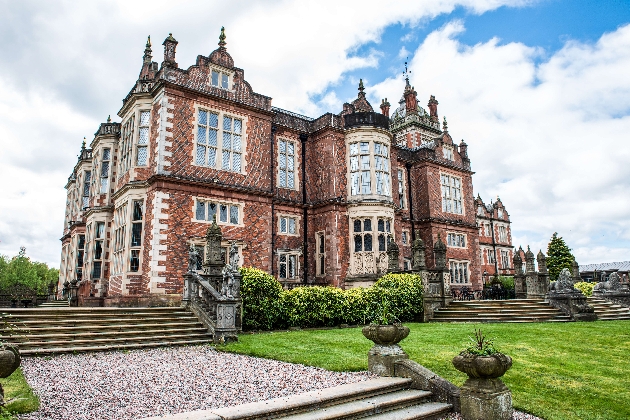 CREWE HALL
01270 253 333 | www.crewehallcheshire.co.uk

You take a step back in time when you host your wedding day at Crewe Hall, a stunning Grade I listed Jacobean mansion complete with wow factor. With opulent interiors, landscaped gardens and period-style bedrooms there's so much to take in. But despite being a historical gem, Crewe Hall hasn't skimped on the 21st-century comforts, as you can also kick back with an expert treatment in the spa or plunge into the heated indoor pool.

The Long Gallery is the largest room in the main hall and is bathed in Jacobean history. With a central fireplace and large windows overlooking the landscaped grounds, it's a magnificent setting and can accommodate 200 for the ceremony, 180 for your wedding breakfast, and 200 for the evening do.

The Drawing Room is an elegant space thanks to its intricate carved stone and oak work. It can host 120 for the "I dos," 70 for the wedding breakfast and 80 for the evening.

The Continental Suite is ideal for larger weddings and one of its many benefits is its bar and entertainment area. There's space here for 300 ceremony guests, 280 dining and 360 evening revellers.

Moving toward the more intimate spaces, the Great Library has large windows overlooking the lawn providing the perfect lighting and an air of romance. The ceiling design is exquisite and will complement any theme. Here you can invite 90 guests to join you for the ceremony and 50 for the wedding breakfast.

Finally, the Carved Parlour. An intimate, opulent and ornate room, it offers a spectacular setting for 60 ceremony and 30 dining guests.