Grosvenor Pulford Hotel & Spa is a four-star hotel steeped in modern elegance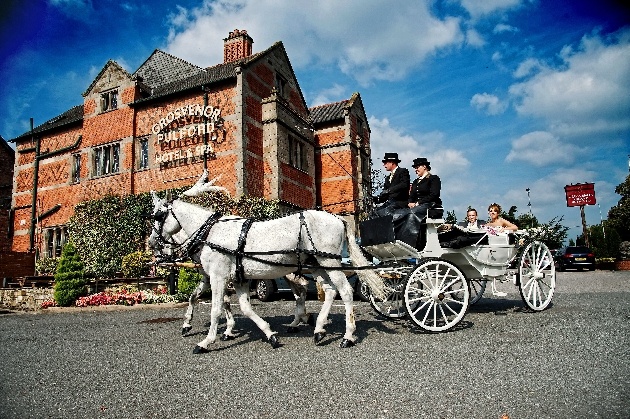 Credit: Joe Jord PhotographyGROSVENOR PULFORD HOTEL & SPA
01244 570 560 | www.grosvenorpulfordhotel.co.uk

The interior of this four-star hotel is steeped in modern elegance and boasts an impressive red-brick exterior dating back to the 19th century. It's bursting with character and has a rich heritage with links to the Grosvenor estate of the Duke of Westminster.

The grounds include a beautiful Asian Sensory Garden, a picturesque lake with a quaint wooden bridge, and a charming thatched gazebo, all set against the glorious Cheshire countryside and Welsh hills. The grounds offer a wonderful backdrop for those all-important photos.

Exchange your vows in the opulent Grosvenor Suite, which has a capacity of 200 guests. Or say "I do" in either Belgrave or Westminster Suites, both recently-refurbished and capable of holding 50 nearest and dearest. In the warmer months, the licensed Lakeside Gazebo is the ideal setting for romantic outdoor nuptials.

All three ceremony suites can be transformed into your reception space, complete with creative lighting and a dancefloor. Maximum capacity is 150 for the wedding breakfast and 200 for the evening revelries.

The hotel offers a free food tasting for you both and you can also enjoy a complimentary stay in a superior bedroom on your wedding night. What's more, to commemorate your first anniversary you'll be invited to indulge in a romantic break at the hotel at an exclusive discount.