The Botanist unveils summer menu packed with vegan options at its various Cheshire locations
Award-winning bar and restaurant The Botanist, with venues in Alderley Edge, Chester, Knutsford and Warrington has announced its offering for the summer season with a new food and drink menu. You can expect fresh seasonal flavours, lighter and brighter dishes, reviving botany-inspired cocktails as well as major updates to its signature (and fan favourite) hanging kebabs.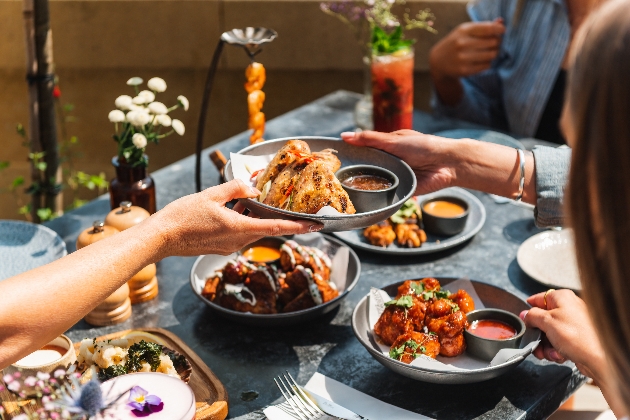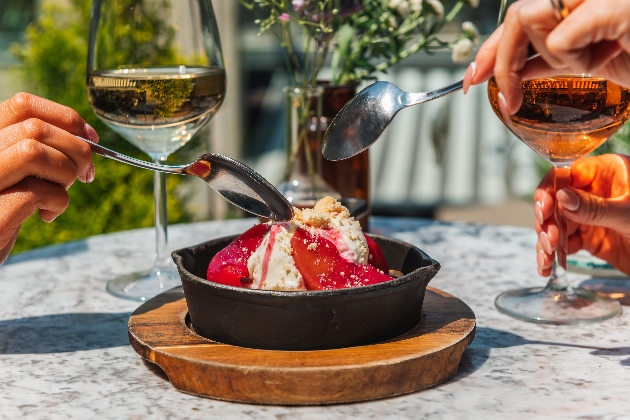 What's more, vegetarian and vegan diners can choose from a growing menu of options, with almost half of dishes being vegetarian and a third now suitable for vegan diners. Options include the vegan meatball kebab roasted with marinara sauce, katsu curry with coconut rice and pickled ginger, and the roast cauliflower and onion bhaji burger, complete with mango sauce and mint raita.

The botany-inspired venue has become somewhat famous for its head-turning hanging kebabs, reporting last year that it sells more than half a million per year with three kebabs being served to hungry diners every minute. Fans of the iconic dish can delight in the new offering, which now has almost double the variations, with Thai red prawn, chicken tikka, katsu and Korean flavours being added. Fries can now be swapped for giant couscous or coconut rice for a lighter option saving over 40% of calories.

Those especially hungry can opt for the new giant piri-piri chicken kebab, which comes served with additional coleslaw and corn on the cob, alongside the standard side dish.

Expertly crafted by in-house chefs, diners can also enjoy lighter seasonal dishes including roasted seabass with new potatoes, tomatoes and chicory leaves and bang bang noodle salad with rice noodles, broccoli, red peppers, sugar snaps and Asian slaw. The crispy batter on the restaurant's fish and chips, calamari and cauliflower wings is also made using non-gluten ingredients.

Can't decide what to try? You don't have to. The hot board now comes with tater tot poutine, halloumi fries, Cumberland Scotch egg, salt and pepper chicken wings and chicken katsu bites – your taste buds will thank you!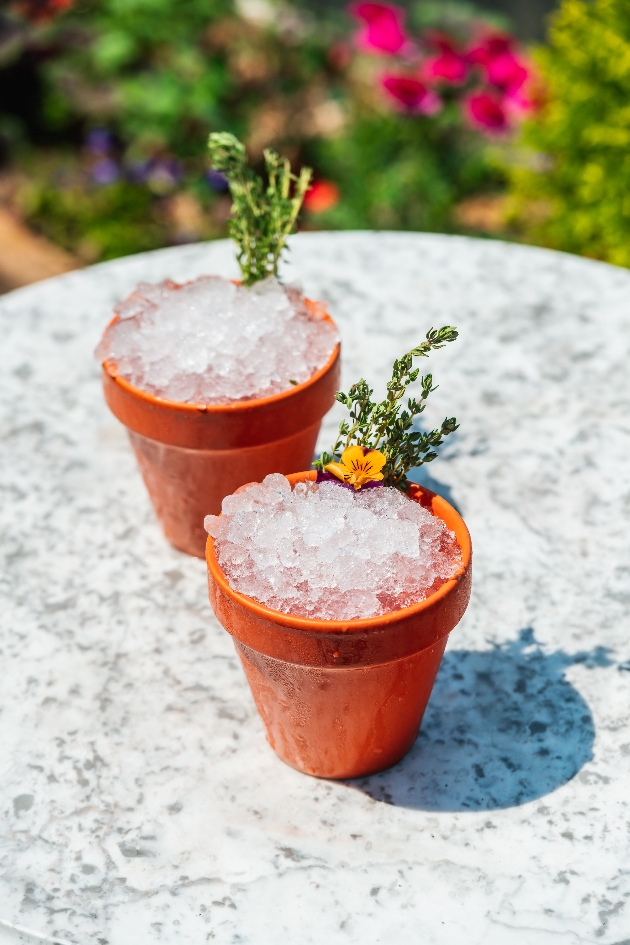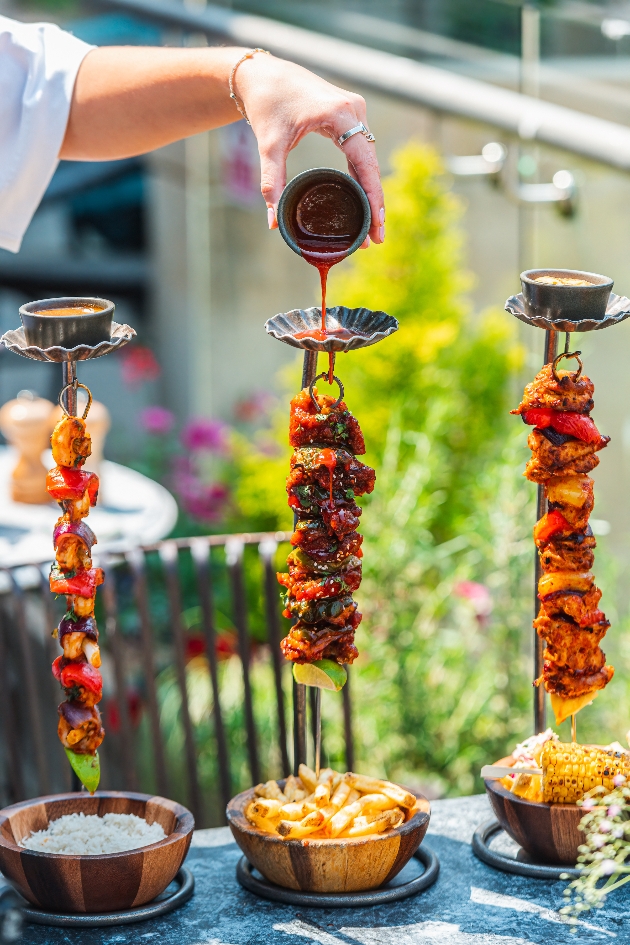 If there's room for dessert, The Botanist's signature cookie dough has had a cocktail-inspired update. Pina colada white chocolate cookie dough comes topped with caramelised pineapple, rum toffee sauce and coconut ice cream whilst the Pornstar is served with vodka passionfruit curd, whipped vanilla cream and a prosecco jelly shot.

The Botanist has also launched a new drinks menu served up in stylish glassware. Long-time fans of the brand can celebrate the return of the signature plant pot cocktail, a complex blend of Hendrick's Gin, beetroot, sage and rhubarb cordial, shaken with cranberry and lemon juice with a subtle chilli kick. Other showstopping serves include passionfruit and basil crush, Thai chilli crush and the eponymous 'The Botanist' all served in a botany boiling flask.

Executive Chef at The Botanist, James Scott said: "As a chef, it's amazing to work with the vibrant ingredients that spring provides, and we've really brought those lighter, brighter elements through on this new menu, whilst working hard to make our classic signature dishes even more impressive.

"To make 30 percent of the menu vegan, we put the same level of creativity, care and detail into plant-based dishes as we have with the rest of the menu. It's so important to us that this offering reflects the quality and flavour our guests have come to know and love when visiting our restaurants."

Dishes start from £5.50 for starters, £13.75 for mains and £5.50 for desserts. To book your table at your nearest vene visit:

Alderley Edge: https://thebotanist.uk.com/locations/alderley-edge
Chester: https://thebotanist.uk.com/locations/chester
Knutsford: https://thebotanist.uk.com/locations/knutsford
Warrington: https://thebotanist.uk.com/locations/warrington