Summer hair trends and special offer from RUSH Hair Liverpool
With the glorious warm weather we are having, summer is now well and truly in full swing and with that in mind, we caught up with the award-winning RUSH Hair team, with salons across the UK and in Liverpool, to get their lowdown on what will be the most popular hair colour, cut and styling trends this season. The team also shared their tips on how to keep hair in its most optimum condition during the summer and post-holiday for those keen to keep their locks free from damage and instead, full of shine.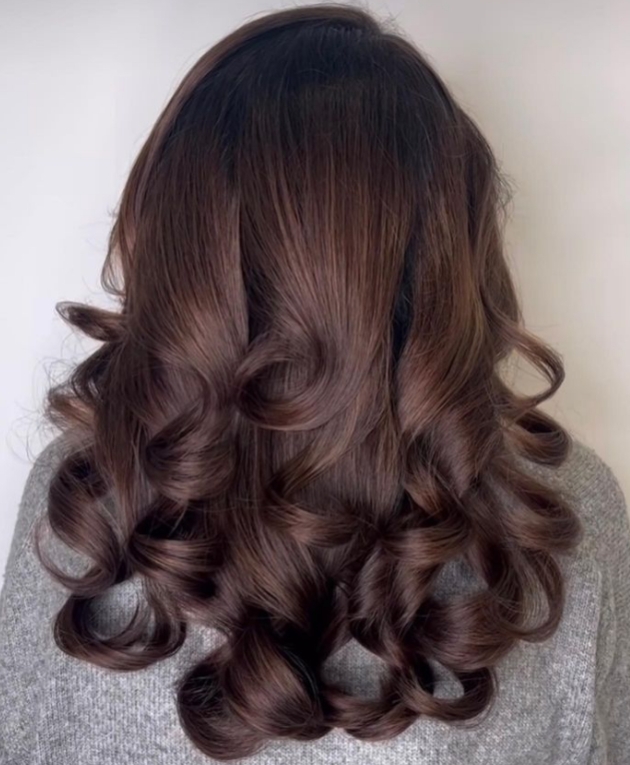 COLOUR
Tina Mehmi, RUSH Colour Workshop Team

High Shine Brunette – brunettes never go out of style but for 2023 they are glossier than ever! Glossing services and tints are a fantastic way to keep your brunette base vibrant and to enhance your natural hair colour without going for too much of a drastic change. For those who like a more natural, low maintenance colour, this one is perfect for you. Opt for a chocolate hue to add a glow to your complexion and to allow your eyes to really pop!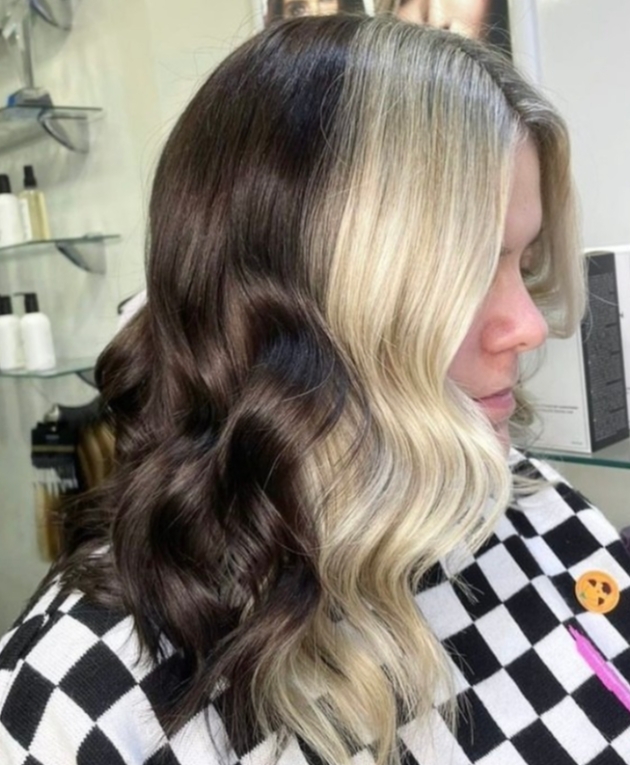 CONTRASTING COLOUR

If you're looking to be a little more adventurous this summer, contrasting colour is a great choice and is a hair colour trend we are going to see becoming more and more popular throughout 2023. With this trend you can be as bold or as subtle as you like, you can choose some contrasting blonde face framing on your brunette base, go half blonde half brunette or even pair your base shade with a bright or neon hue. This colour trend is a great way to show off your personality and have some fun with your hair.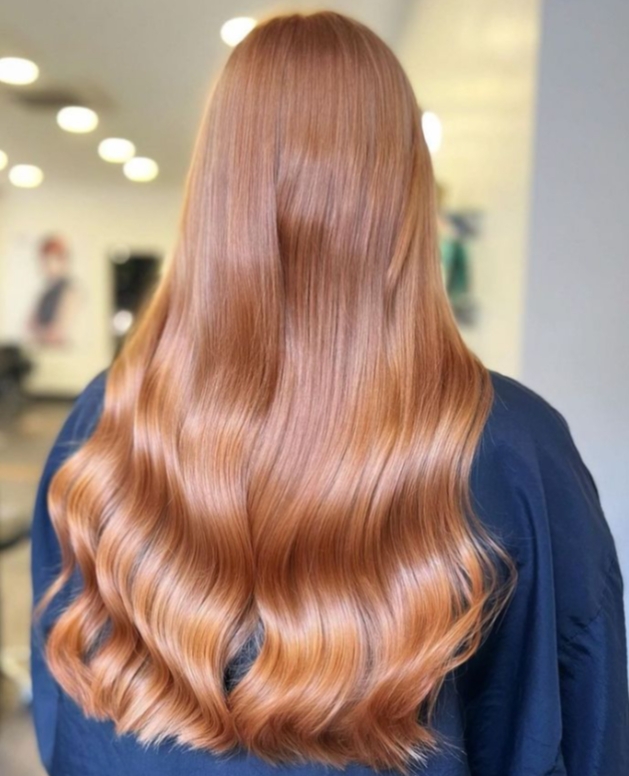 ITS ALL PEACHY

Coppers are always on trend for the autumn/winter season but for summer, we will see a lot more of peach hair – a slightly muted take on the copper hue. The beauty of this shade is that it gives the hair an incredible shine and it looks truly beautiful and mesmerising in the summer sun. For blondes in particular, they may want to experiment with a soft, almost washed out take on this shade in the summer months to give their hair a playful update.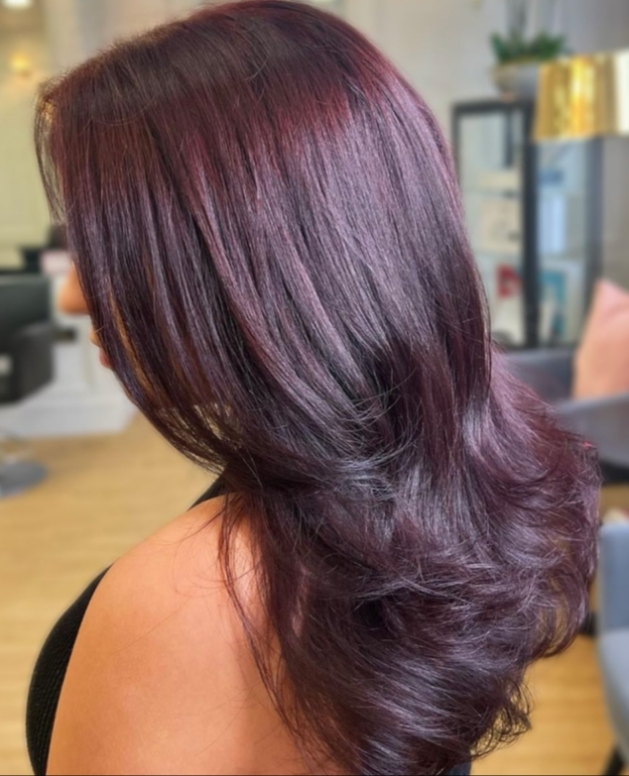 CHERRY COLA
Kirsty Judge, RUSH Colour Workshop Team

Calling all brunettes who want to add a pop of colour to their dark locks this summer – cherry cola is the shade for you. This shade looks a violet in some lighting and dark red in others and it gives not only dimension to brunette hair, but also a reflective shine.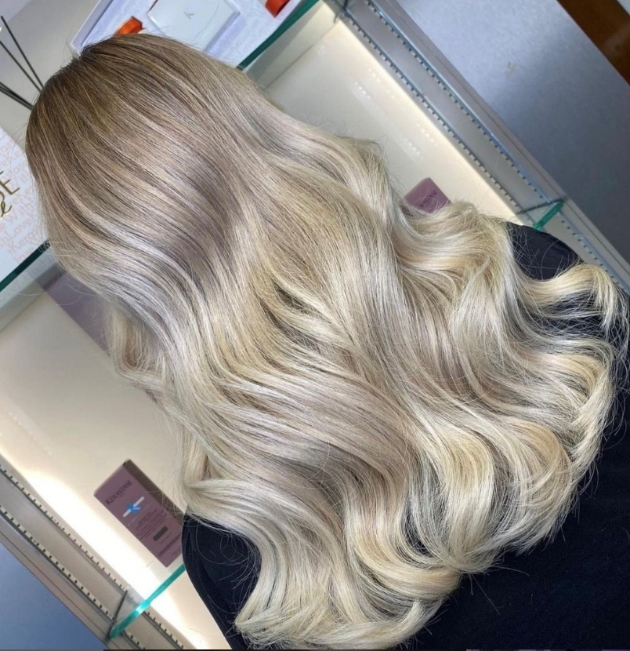 CREAMY LIVED IN BLONDES

Blondes are always talked about in the summer and many clients are looking to go lighter as the weather gets brighter. Previously we have seen ashy shades being super on trend, however, for 2023 we will see creamier, 'barbie like' blondes paired with natural roots for a more lived in feel. Babylights are the best way to get this look, ensuring depth and dimension is kept in the hair and that it looks as natural as possible.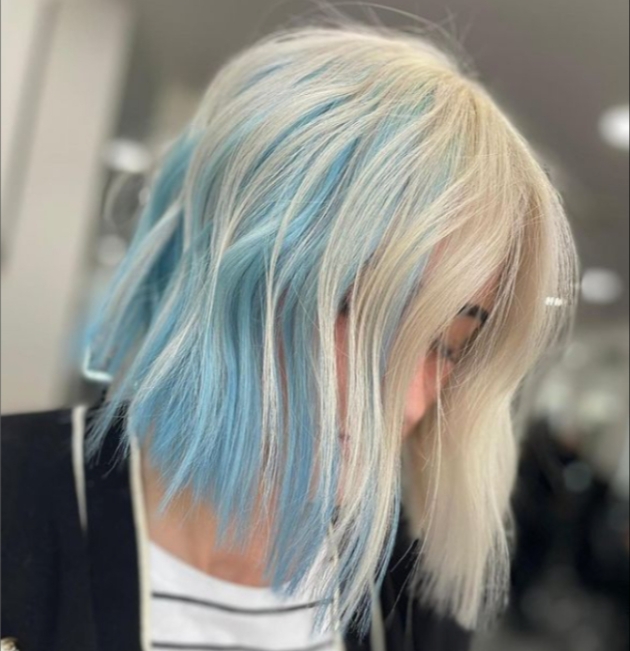 PEEKABO PASTELS

For blondes looking for a creative, statement look this summer, look no further than peekaboo pastels! Simply a section of pastel in any shade you desire underneath the top layer of your hair. Pastel blues, pinks and greens have been all over the catwalks and being more muted in colour, they will blend out beautifully.
CUT & STYLING
Tina Farey, editorial director at RUSH

When it comes to haircuts for summer 2023, shorter, textured styles will be prominent trends for the season. Bob haircuts in particular will remain on trend and such a versatile cut. From classic chin-length bobs to asymmetrical or textured variations, bobs can provide a fresh and light look for the summer. Blunt cuts have been popular for a while and continue to be favored during the summer months. This cut features sharp, straight edges and can be worn at various lengths, from a sleek shoulder-length blunt to a chic blunt bob.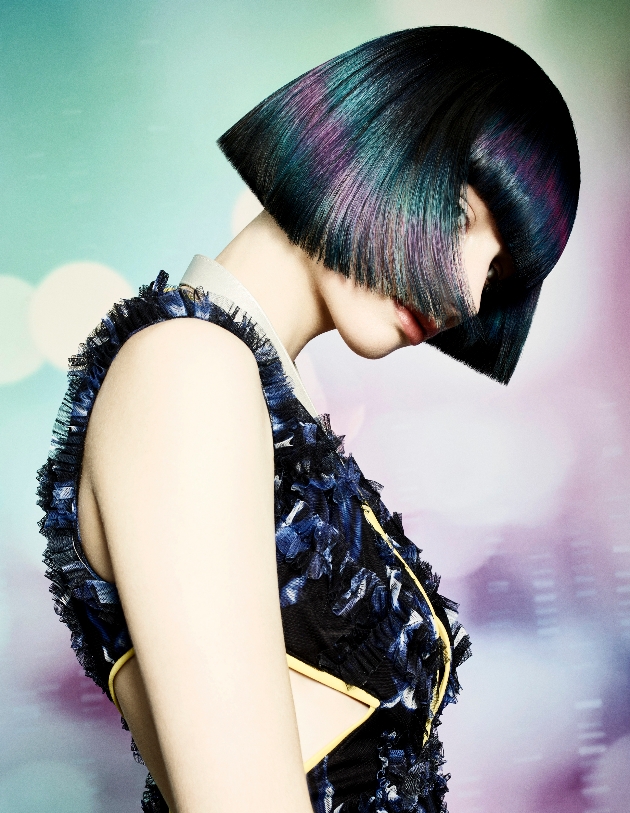 Short and low-maintenance, pixie cuts are great for the warmer months. They offer a cool and edgy vibe while keeping your hair off your neck. Pixie cuts can be customised with various lengths and textures to suit your face shape and personal style – always ask your hair stylist for the best haircut to suit your personality, lifestyle, hair type and face shape!

Shaggy layered cuts have made a comeback recently, adding texture and movement to the hair. This trend can be adapted to different hair lengths and works well for those who want a more relaxed and effortless style during the summer.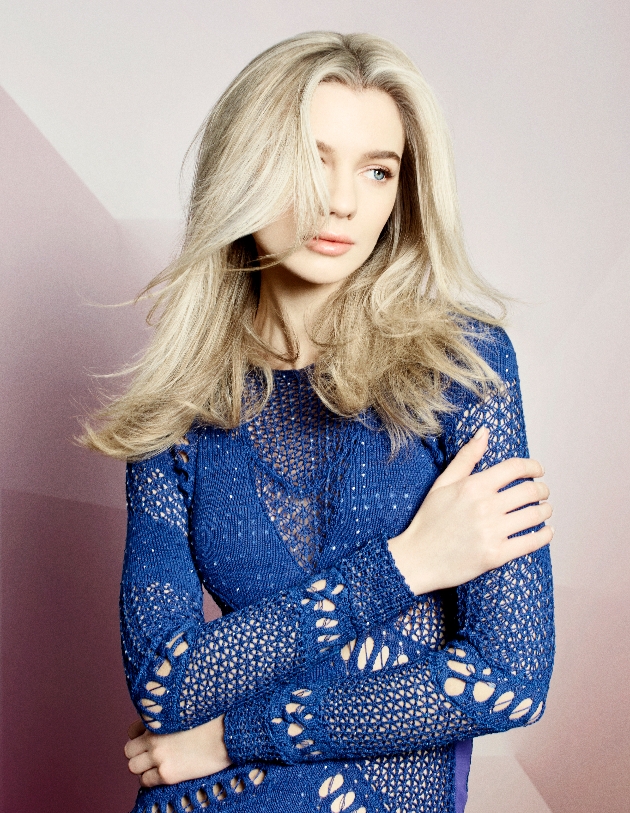 When it comes to styling, the wet look is here to stay and has been a prominent style over many of the 2023 catwalks. The great thing about this look is it can be versatile whereby you can make it look super sophisticated or edgy and punky. The key is to use products that will allow the hair to look fully saturated and with optimum shine. I love to use the L'Oreal tecni.art Extreme Splash which instantly gives hair a wet look with visible shine and hold.

The middle parting will take a back seat in 2023 and we will see the rise of the side partings again. A side parting looks great on all hair lengths and textures and is also a great way for clients to add instant volume to their hair. Paired with sleek or wet styles, the side parting looks so chic and the epitome of glamour.