Keep your eyes peeled for local pop up stores from Timpanys - a go-to for your big-day outfit!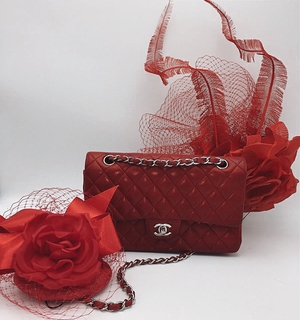 Timpanys founder, Antonia Timpany had a passion to democratise luxury fashion, which led to an idea of a resale store, giving customers the experience of buying a luxury product at an affordable price. Never has recycling been so fashionable!

Powered by a dedication to slow down the production of fashion, encouraging customers to invest in sustainable pieces that will stand the test of time, it opened its first store in 2009 in Berkshire. After a year, it became apparent the brand had the potential to considerably grow and in 2015 Antonia took the opportunity to launch Timpanys.com, alongside holding a variety of pop-up stores in and around London - which will be expanding to the home counties this year!

Timpanys offers authenticated luxury and premium goods ranging from accessories, clothes and shoes for women from classic brands such as Prada, Chanel, Burberry and Louis Vuitton, to contemporary brands such as Claudie Pierlot and Maje. The brand combines authentic garments that bring contemporary designs and prints together, which can be worn for different occasions from over 50 designer brands that are represented online and in store.

To find out more about the brand and view all products visit: www.timpanys.com

In collaboration with HELLO! magazine, Jo Loves by Jo Malone CBE unveils the limited-edition Friendship Layered Candle

The toaster is toast! Newlyweds favour experiences over appliances

PopaBall Rose Gold Shimmer for Prosecco will be in our Signature Wedding Show at the Brentwood Centre goody...