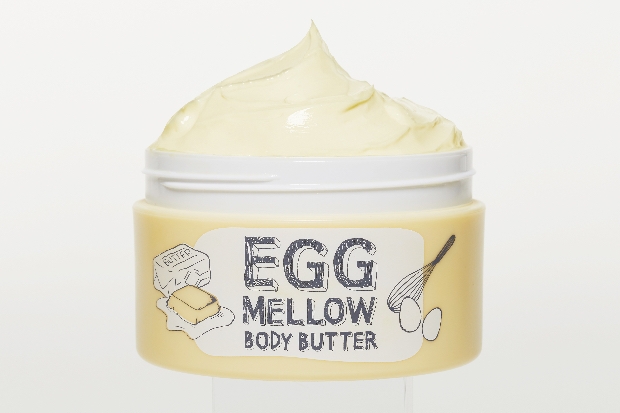 Korean cosmetics brand Too Cool For School and their best-selling range of beauty products that have taken the UK by storm, selling out entire collections in just 24 hours!

Focused on creative experimentation and contemporary culture, world renowned cosmetics brand Too Cool For School believe in quality and uniqueness.

Their egg, coconut and pumpkin ranges combine global cosmetic trends and advocate beauty that breaks the rules.

Since its launch in the UK in April 2019, key Too Cool For School lines have sold out within 24 hours in-store and online. Their bestselling Egg Mellow Cream sells 1 every 12 seconds in the US and globally!

The Too Cool For School Egg range is inspired by one of the most popular home remedy ingredients of all time - the humble egg.
Real egg whites and yolk extracts are used to deliver the numerous benefits derived from eggs to create supreme facial and hair care treatments, minus the mess.

Products in the range include:
Egg Mellow Cream - £29.50 Enriched with egg extracts and collagen fibres, this firming, five-in-one moisturiser boosts elasticity for bright, youthful skin. Ideal for all skin types, it works as a serum, priming moisturiser, eye cream, neck cream and sleeping mask – targeting dullness and loss of firmness with each use.
Egg Mousse Pack - £18.50 This wonderfully whipped, meringue-like mousse facial pack is enriched with egg white and yolk extracts to give uneven, dull skin a smoothing glow up. While the white purifies and brightens, the yolk leaves skin hydrated and silky-smooth, moisturising deeply for a luminous complexion.
Egg Mousse Body Oil - £24.50 A light-as-air, whipped mousse that magically transforms into an oil upon contact with the skin, this gorgeous formula is a decadent, ultra-hydrating treat. Enriched with a cocktail of moisturising botanical oils, reparative egg extracts, honey extract and milk proteins, it absorbs instantly to soften course skin and impart cashmere smooth hydration.
Egg Cream Mask Hydration, Pore Tightening and Firming Masks - £6.50 each Specifically designed for each skin type and requirement, these globally loved sheet masks are infused with egg extracts and a host of active ingredients to deliver a range of benefits that hydrate, nourish, brighten, plump, clarify, firm and more. In as little as 20 minutes, skin is visibly radiant and glowing.

Also hugely popular are the brand's Coconut and Pumpkin ranges.
The coconut collection currently boasts three hydrating treatments drenched in coconut water and naturally rich in anti-microbial powerhouse lauric acid which helps preserve and boost natural skin health and immunity. All delicately scented with super-effective results. Rich in vitamin A, B2, B3, C, potassium, magnesium and zinc as well as essential fatty acids Omega 3 and 6 – pumpkin helps to prevent wrinkles, inflammation and acne.
The Too Cool For School Pumpkin range utilises and combines these wonder ingredients to create this squashingly good collection, with the 24K Gold Pumpin Mask selling 1 every 15 seconds across the UK and online.

The Too Cool For School Range is available from larger Boots stores www.boots.com, www.lookfantastic.com, www.beautyexpert.com, www.feelunique.com, www.beauty.bay.com and www.cultbeauty.com now.