The Mere Golf Resort and Spa is a tranquil and picturesque setting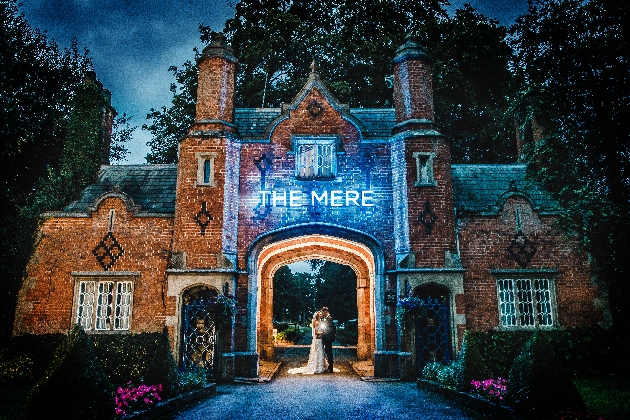 Credit: www.claralouphotography.co.ukTHE MERE GOLF RESORT & SPA
01565 830 155 | https://themereresort.co.uk

Nestled in the heart of undulating Cheshire countryside and 150 acres of parkland, The Mere Golf Resort and Spa offers a tranquil and picturesque setting. Arriving at the archway only begins to hint at the grandeur to follow, and only when you pass through it does the resort unveil the full extent of its magnificence. Built in 1934, the grounds provide a stunning backdrop for your wedding photography, and feature idyllic views of the Mere Lake, the historical Mere arch and the golf course.

The Riley Room is ideal for an intimate ceremony accompanied by 60 guests, and is home to 60 unique artworks by local artist, Harold Riley.

For much bigger guests lists, you can marry and celebrate in The James Braid Suite, which has a capacity of 550. It boasts views over The Mere Lake and comes complete with its own private entrance, exclusive reception area and bars. Alternatively, The George Duncan Suite is an option for reception numbers of 120. It too has its own private entrance, plus lounge area and separate bar.

As the newlyweds, you'll be treated to a complimentary stay in the Queen Suite on the night of your wedding.