See your wedding party comfortable, confident and dressed to impress
When it comes to the big day, the question on everyone's lips is: what am I going to wear? It's difficult enough to decide for yourself, let alone being responsible for another group of people, your closest confidants, who make up your bridal party. So, where to begin? It sounds selfish, but if you can't be on your wedding day, when can you: with yourselves. The reason for this is that your look will have the greatest influence on that of your bridesmaids and groomsmen. If you've opted for a boho vibe, you'll want to look for a similar style for your best gals. Likewise, if the groom has fallen in love with a pastel, tweed, three-piece, dressing the chaps in tuxes won't quite be the ticket! And, of course, in deciding upon your own look, you'll already have in mind whether it suits your venue and overall vision for the day.

We asked some of the region's experts for their ideas on what's hot for 2023. Read on to find out more...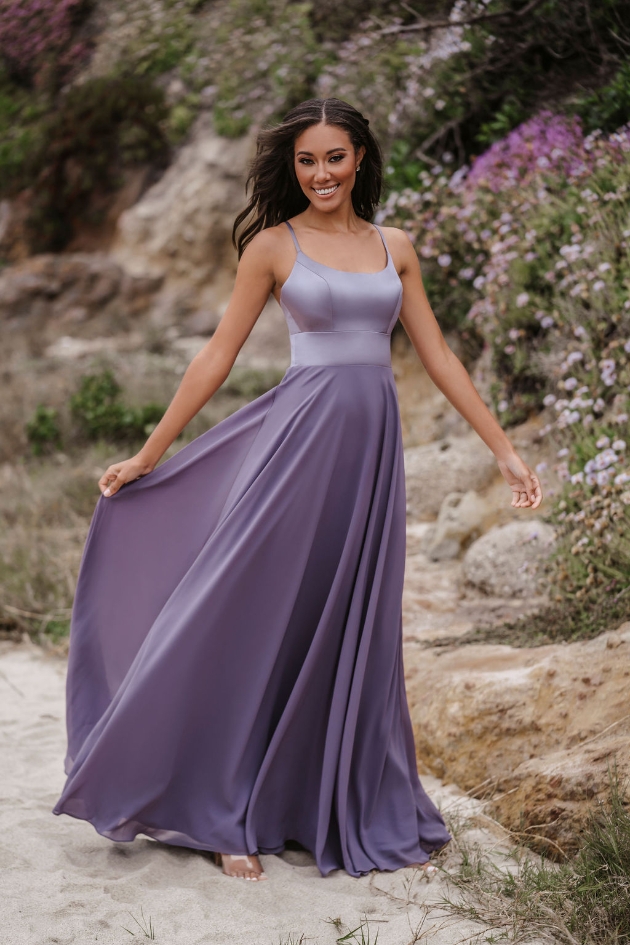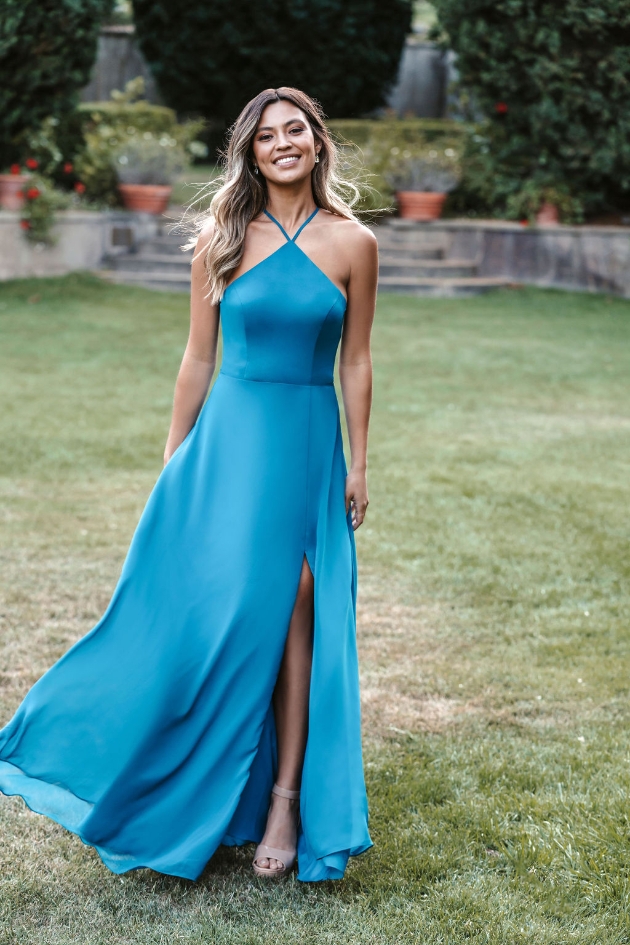 HERE COME THE GIRLS

Your bride tribe will naturally be made up of the ladies closest to you, your inner circle, the ones you hold dear. So, because you love them its only natural for you to want them to feel comfortable and enjoy your big day alongside you. The best advice we can give you then is to be as open-minded as you can about their attire. Giving them as much flexibility as possible when looking at dresses will make them feel happier when shopping, ensuring a relaxed and super-fun process. Don't worry, you don't have to let go of the reins completely. Just giving the girls some parameters will set you all well on the way to smiley faces on the day. For example, you might decide you can't compromise on the colour, which most will be happy to concede as long as they're wearing a style that matches their vibe and personality.

There are ways to get creative with colour too. For example, do you want to select a different colour from your main palette for each maid to wear? Perhaps you fancy going floral, which is stunning for a boho-inspired day. The choice is yours. There are also fun ways to mirror this in the groomsmen's attire with pocket squares and ties to complement the bridesmaids and that's just your starter for 10!

Heather Laver from The Bridal Lounge in Northwich tells us more, "For bridesmaids' dresses this year, people are looking for more floaty styles with chiffon skirts. They create great movement in photos, and are also comfortable without restricting movement.

"The bride tribe themselves come in all shapes and sizes, so quite often brides let their party choose varying styles, but in the same colour. This keeps them all to a theme, without making anyone feel too uncomfortable in their outfit.

"Another trend we have our eyes on at the moment is for bridesmaids to each wear the same dress but each in a slightly different hue of the same colour. Again, this creates a lovely link between them, but as everyone can wear a shade that best suits them, all of the ladies will feel confident and at ease."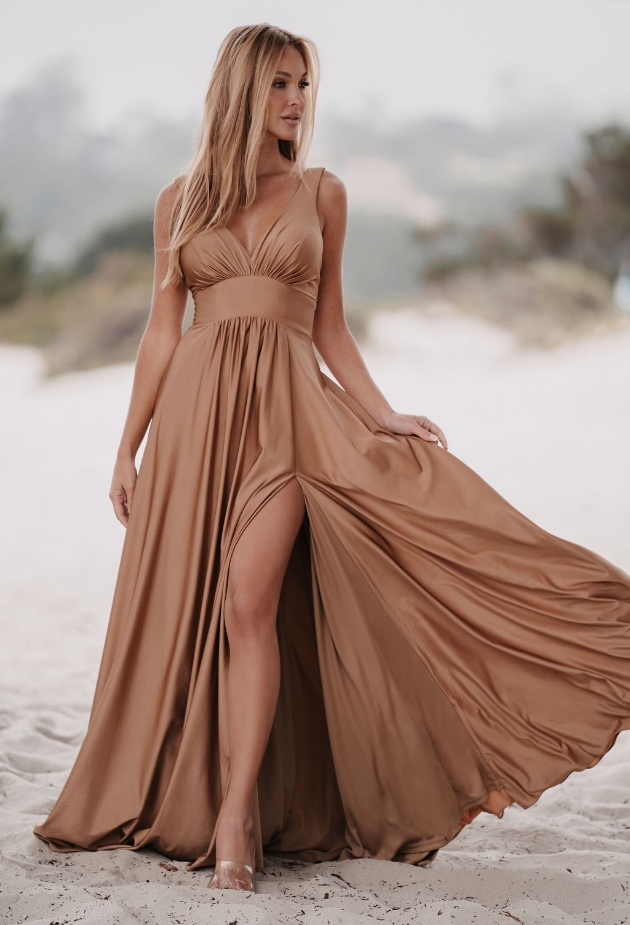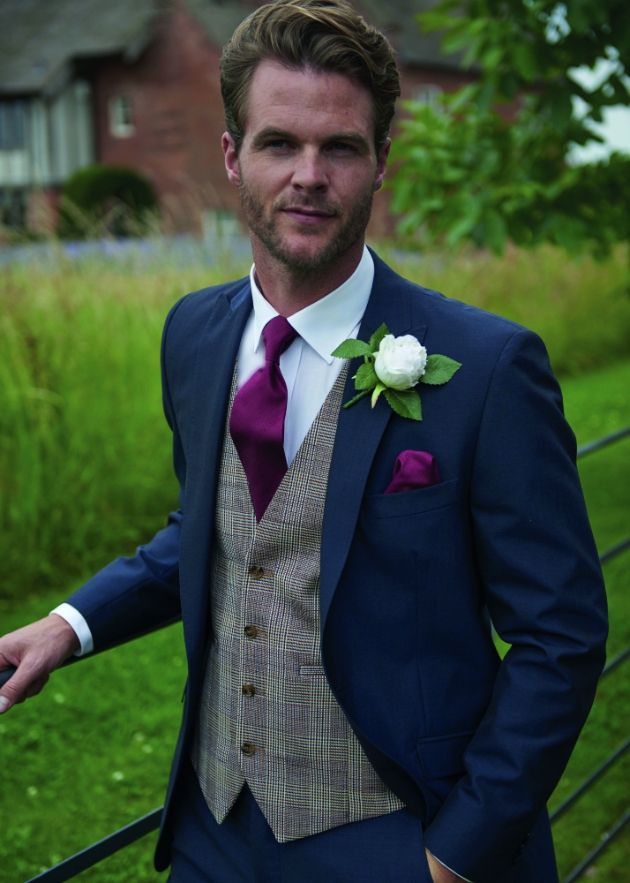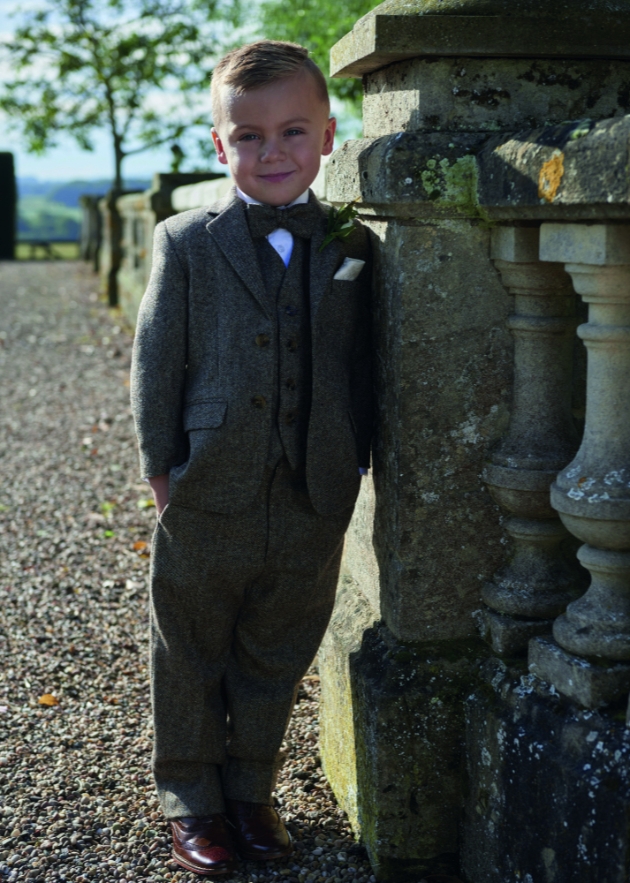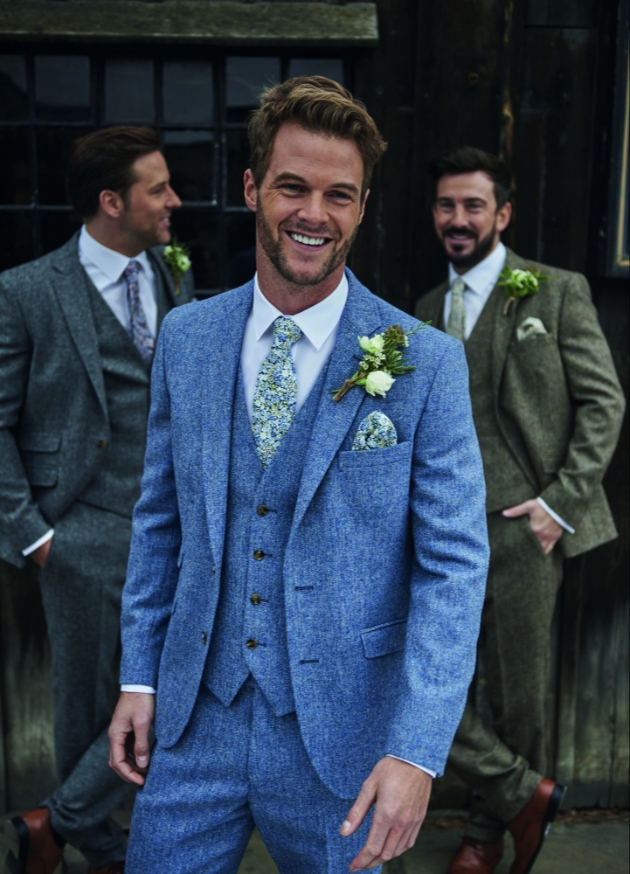 SUITED AND BOOTED

Grooms, groomsmen, and the fathers of the soon-to-be weds too, are enjoying the shopping just as much as the leading ladies. And why not, given the wealth of variety that's becoming more readily available. Men's fashion has come a long way in the last decade, along with a greater acceptance of breaking wedding traditions and protocols.

Some of our favourite grooms' looks here at Your Cheshire & Merseyside Wedding are those rocking their beards and tattoos, in pink or patterned shirts – oh-so cool, and totally individual. There's much more scope for you chaps to really express your personalities through your attire than there used to be. Think what you'd choose to wear on a day-to-day basis and elevate it – you do you!

Equally as popular as lightweight summer suits and rustic-vibe tweed is the more traditional, but oh-so dapper, tuxedo. Thanks to Daniel Craig we've been seeing more and more grooms sporting bespoke velvet tux jackets – unbeliveably chic and something you can keep and wear again well beyond the big day.

Mix-and-match suiting is also set to be popular for 2023, with grooms wearing a tweed or other patterned jacket with plain trousers and waistcoat. It's a modern look that helps you stand out from the crowd. For variation between you, the man-of-the-hour, and your entourage, dress the gents in waistcoats to match your jacket, with their jackets matching their trousers.

Peaky Blinders has a lot to answer for with many gents taking the series' signature look as their groomswear inspiration. Think timeless, classic, early 20th-century style, baker boy cap, tweed three-piece suit, crisp white penny collar shirt and brogues. Finish the look with a pocket watch (start dropping hints to your spouse-to-be now).

According to Moss Bros the man-in-black look is in for 2023, thanks to the latest influx of 90s trends. With black suit, shirt and tie, it's moody, romantic and certainly packs a punch.
Kara Sillitoe from Peter Posh Suits in Knutsford shares her top three tips for putting together your groom's attire, as well as that of your party.
Try a checked waistcoat or patterned tie to stand out from your groomsmen.
Always keep an open mind when choosing a suit. We have a number of gents saying they wouldn't wear a tailcoat, but once they try it on, they love it!
Tweed is extremely popular right now, and looks fantastic with a liberty print tie.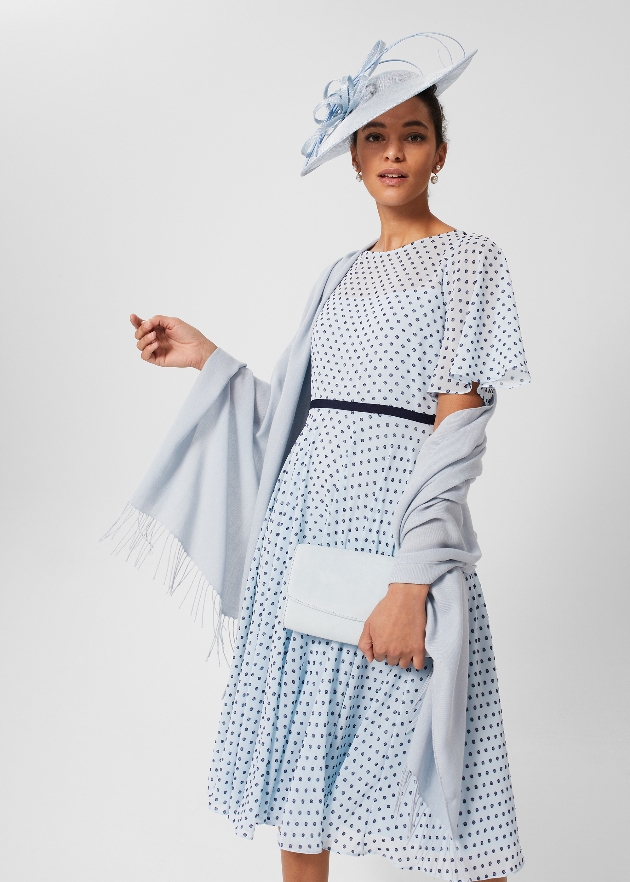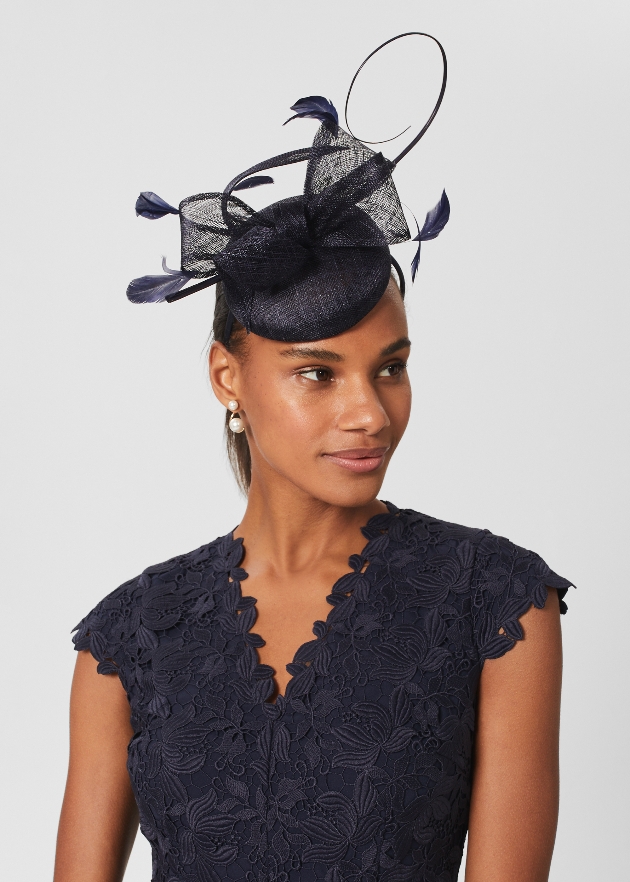 MUM'S THE WORD

Mothers of the nearlyweds will likely be feeling the pressure. As the matriarchs of your respective families, eyes will be on them too as the traditional hosts and proud parent. They may feel under the kosh to represent themselves well on such a big day for you both. What's more, if mum's style is generally more laid back, she might be self-conscious or uncomfortable in occasionwear. The best thing to do is offer support and a helping hand with the fashion choices. Plus, a shopping trip together could prove to be a beautiful mother-and-daughter (or son) bonding experience. Offer plenty of reassurance and help her to feel a million dollars on the day.

As women we all have our body insecurities, and your mum is likely no different, so help her to pick out something in a style she's at home in, but elevated with an air of sophistication. If she hasn't worn skirts since her school uniform, there's no law that says she has to wear one on your wedding day. There are plenty of oh-so chic trouser suits out there and she'll look just as beautiful, feminine and smart. After all, separates are a girls best friend when it comes to finding the most flattering combination.

The key is to complement the bridal party, not to compete with it. So, be aware of colour palettes, themes and what the rest of the squad is wearing. A key consideration also is the time of year. What fabrics will mum be most comfortable in? Soft, floaty dresses are better for the summer, versus something more structured or tailored for the colder months. It's also worth her thinking about what she'll need throughout the whole day, such as a light jacket or bolero that can be removed once you come in from the photos, and put back on for the sparkler send off.

Hats are synonymous with the mother-of-the-bride, but can be a bit of a palaver, not to mention expensive for the length of time mum is likely to have it on. But if her heart's set on it, then that's what she should have. Alternatively, fascinators are super-smart and are easier to keep on all day. Accessories are the most fun part of putting an outfit together. They can be the star of the show, dressing up a simple outfit, or subtly complementing something more bold. Who doesn't love a matching handbag and shoes combo?! On that note, be sure to advise mum to ensure her footwear of choice is comfortable. She'll be on her feet for a large portion of the day, mingling and welcoming long lost relations and dearly loved friends, so it's important to make sure her feet still feel happy enough to join you on the dancefloor.