How to ensure your wedding cake is sustainable with Cake On The Lake
In the current issue, we asked the region's experts for their advice on how to plan a sustainable wedding. Here Clare Deary from Cake On The Lake in Liverpool tells us how to give the big-day bake some eco-friendly thought.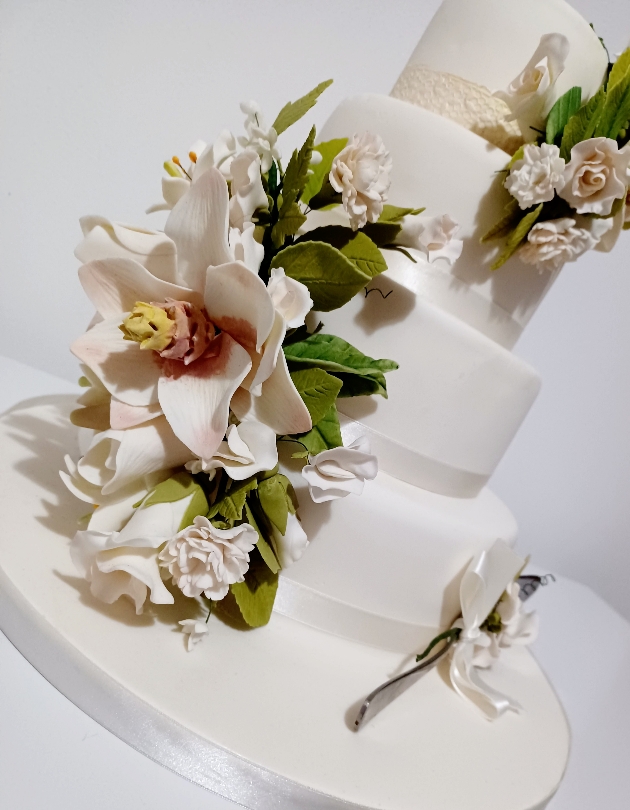 All of the ingredients for my wedding cakes are sourced responsibly, minimising any negative impact on the environment. Where relevant and possible, I purchase ingredients with recyclable packaging. I'm also reducing my food miles by using locally-sourced, British seasonal ingredients. Some of these include British flour; Fairtrade sugar; truly organic free-range, locally-sourced eggs; British milk and cream with high animal welfare standards and a fair price for farmers; unrefined icing sugar; and much more. Another way wedding cake makers such as myself can ensure your big-day bake is sustainable is to use a recipe like Madeira sponge, which will last longer and prevent waste. If you do have some left over though, it's usually still tasty to eat two to three days afterwards. My cakes are never frozen, so you can always pop left over slices in the freezer and enjoy them over the following months. A further way to minimise waste is to serve your showstopping bake as a dessert.

Using natural decorations to adorn your cake means there are fewer materials left for landfill once it's been eaten and the boards recycled. Why not try edible sugar flowers, which can be displayed in your home afterwards, or fresh flowers that can be pressed? Alternatively, opting for a naked bake uses less ingredients and is also cheaper for you.

So many processes in baking involve the use of plastic – piping bags, baking paper, spatulas. Then there's the transportation of the final product to think about. Many boxes created for storing and moving cakes will also use plastic in one way or another. Trying to reduce this will make a difference. Some may be unavoidable, but as awareness of plastic use rises, many more ethical options have become available.