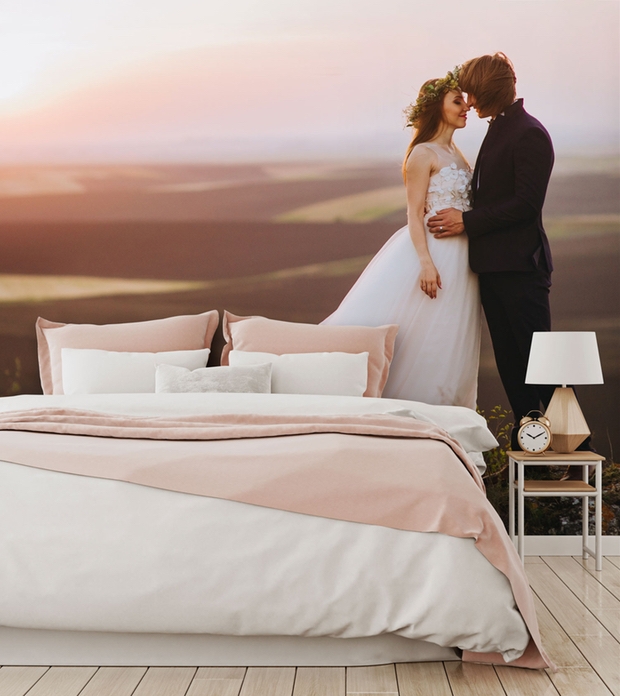 Savour your special day by transforming those precious wedding photos into made-to-measure wall murals with Wallsauce.

Recognised for its high-quality wall murals and 'excellent' customer ratings, Wallsauce reintroduces its 'upload your own image' feature to newlyweds.

Simply upload your favourite wedding photo onto the website along with the dimensions of your wall and have that proud moment from your special day as a centrepiece in your home.

Whether your favourite snap is a close-up of your bridal bouquet or a heartwarming shot of your wedding bands, transform your bedroom, living room, home office, even hallway with a totally bespoke wall covering.

All upload your own murals are available for order on a choice of wallpapers including paste the wall wallpapers and peel and stick wallpaper – perfect for rented homes!

For more information, visit Wallsauce.com.
Prices start from £27/m2.
Upload your own image here.



Don't miss out on one of the biggest wedding shows in the area

We put the all-important questions to our experts... this time we quizzed Darren from Carringtons Catering.

Pop along to one of our Signature Wedding Shows to receive your free Blistex Lip...

In collaboration with HELLO! magazine, Jo Loves by Jo Malone CBE unveils the limited-edition Friendship Layered Candle