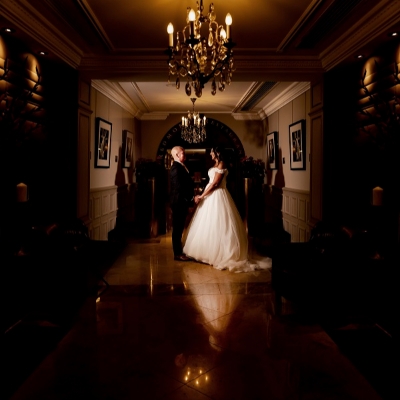 Snap happy
Q. We're looking for a wedding photographer, but we're a bit worried about booking someone online we've never met. Do you have any suggestions?
A. Karen Boyle says: In this day and age, it seems our entire lives can be run online, and indeed over the last two years much of our lives have been forced online. Whether it's ordering a pizza or shopping for a wedding photographer, it's often our first port of call in a busy life. When your life is hectic and you haven't managed to meet photographers at wedding fairs or other weddings, looking at their websites and chatting online can be fitted in any time. What catches your eye first will be the style of images they present. Do they appeal to your own sense of style? Take time to read any recommendations as well as any blogs they may have written as these will give you an idea of their personality. Clearly, you need to be able to communicate easily and comfortably. Ideally, they should respond to your initial enquiry within 24 hours, even if it's just a, "Thank you and welcome, we're working at a wedding today but will chat tomorrow." A helpful, fairly rapid response is always a good indicator.

Over the last couple of years we've all become accustomed to Zoom calls. They're a useful tool when you can't meet in person. They give you a chance to see faces, hear voices, ask questions and look at possible products such as photo albums. They give you the opportunity to see if the photographer is a good match for you both – just don't judge them by their wallpaper or contents of their shelves! We've enjoyed many giggles with clients negotiating the vagaries of video calls.

Never be afraid to ask questions. You might even want to know if they have any previous couples who'd be willing to chat with you. Planning your big day should be a pleasure not a chore, so most of all, enjoy yourselves!
Karen Boyle, Andy Boyle Photography
www.andyboylephotography.com