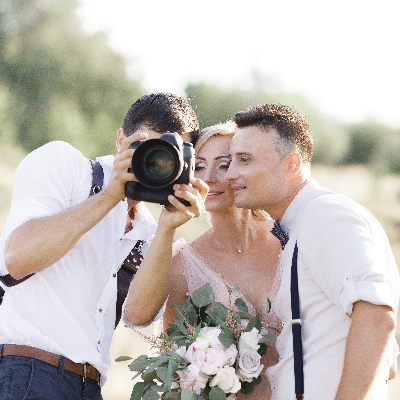 Get snappy
Q. It's time to choose a photographer, and I've no idea where to begin. What would you advise?
A. Melissa Barker says: Start by choosing a style. Are you naturally drawn to bright, bold images, or do you prefer a dark, more moody effect? Each supplier will have their own shooting and editing style, so it's important you do your research and decide which style you like before booking.

Next, decide on a budget that you're willing to spend. The majority of photographers will have set packages on their website but offer extras if you want something more bespoke. If you're struggling to find a supplier that fits your price range, get in touch and see if they offer half-day coverage instead. This is a great way of saving money and means you'll still be able to capture the most important parts of the day.

With so many photographers to choose from, it can feel a little overwhelming. Look through local websites, social media and check magazines to get a list of potential suppliers. Once you have a list, narrow it down to three options. Check those three have the style you like, are available on your date, fit your budget, offer any additional extras that you want and most importantly have good reviews. Set up a meeting in person or via video chat with each of them to see if your personalities gel. Before the meeting, create a list of questions to ask, such as do you have insurance? Have they worked at your venue before? How much deposit do they expect upfront and when does the final instalment need to be paid? After the meeting, if you feel particularly comfortable around one of them and like their answers, contact them about booking.
Melissa Barker, Your North West Wedding editor