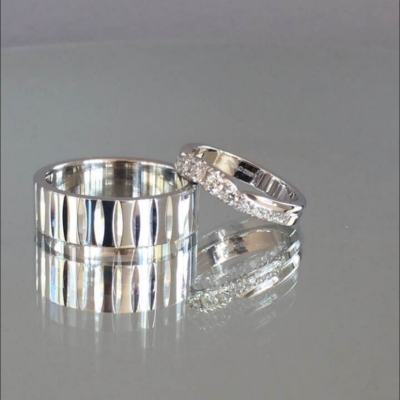 Everlasting love
Q. What should we be looking for in our wedding rings to ensure that perfect balance of longevity and sentimentality?
A. Keith Riley says: First of all, it's a good idea to consider the metal used to make your wedding rings. Platinum is the most popular white metal as it doesn't tarnish and is incredibly durable ensuring it will still look great after many years of a long and happy marriage. Be careful if opting for yellow gold though, as depending on the carat it will be an alloy containing copper or silver content, so the hardness of the ring will differ depending on the balance of each. Your jeweller will be able to advise you further on this. As a rule a good one won't sell flimsy rings that aren't hard wearing. We gauge ours on the weight.

For something with added sentimental value, why not look into having a piece of inherited jewellery melted down and crafted into bespoke wedding bands? For example, your grandparents rings can be remodelled with new metal added for strength or perhaps a colour change. Alternatively, we offer workshops where you can learn to create your own rings. You'll be guided throughout the process by a professional and what could be more meaningful than knowing this all-important token of commitment was crafted by the very person you'll be promising to spend forever with?
Keith Riley, KPR Jewellery
www.facebook.com/KPRJewellery