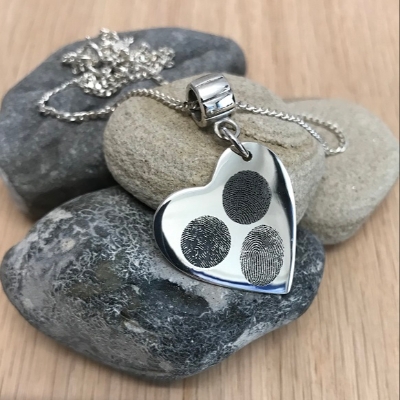 Leave your mark
Q. I'm looking for a gorgeous piece of jewellery to give my mother as a gift on the morning of my wedding. Are there any pieces you would recommend?
A. Henry Johnstone says: When it comes to giving a gift to commemorate an occasion as special as your wedding day, our advice is to make it personal. Something that lets your mother know just how important she is to you and how much it means that she's there with you on your special day. I would go as far as to say put something of yourself into that gift, quite literally.

Our range of keepsake jewellery can be engraved with your fingerprints to allow you to leave the most personal of marks on that gift. Fingerprints, handprints even your own handwriting or a small drawing can be engraved onto your chosen gift. Available as bracelet charms, pendants, lockets or rings to name just a few options, there's something to suit everyone, allowing you to make this gift as personal as you like. Coupled with a special message or indeed the date of your big day, these pieces become a lasting memento treasured by your loved ones for years to come. What better way to show your mother how you feel about her on this memorable occasion?
Henry Johnstone, Henry D Johnstone
henryjohnstone.co.uk