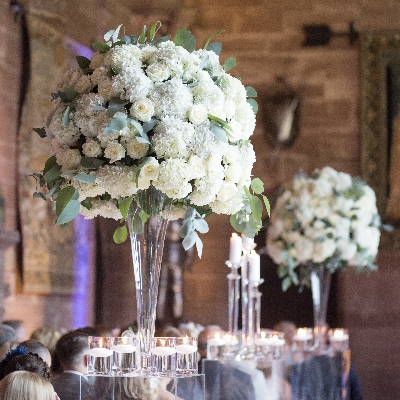 Creating your floral fantasy
Q. Kelly has worked in the florist industry for more than 25 years and is
the owner of Kelly Louise Floral Design. Here she gives us her tips:
A. Kelly Chapman says: -The first thing to do is set your budget. It's important for your florist to know the parameters they're working with.

- Do your homework. Be sure your chosen floral designer is right for your personal style.

- Think about your theme and colour palette, keeping the style of your venue in mind. Be sure to discuss every last detail with your floral designer, as this will help us to form a picture of the overall look.

- A good florist will always give you honest and professional advice and guidance. It's a much more straight-forward process to hire one who'll help you to design and execute the styling as a whole, rather than enlisting several different companies to organise various elements.

- Consider the season. Your favourite flowers may not be in bloom, so be sure to ask your professional about availability.

- Begin with the bouquet. It's always a good idea to have a picture of your dress, as well as the bridesmaids', with you so that your florist can advise on size, shape and colours of the bouquets.

- Above all, make sure you select flowers that you're comfortable with. Your floral displays play a massive part in your day and will feature in most of your photographs, so it's a key element to get right.
Kelly Chapman, Kelly Louise Floral Artistry
www.klfloralartistry.co.uk