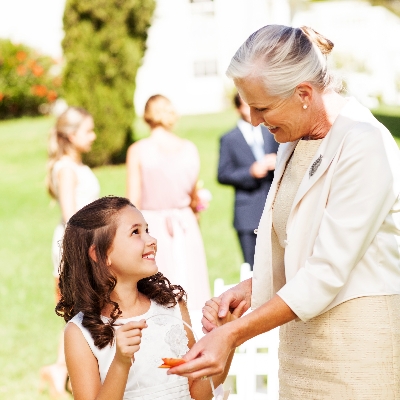 How can we include close friends and family members in our ceremony?
Q. Moments To
A. Sarah Nelson says: There are several ways, so here are seven of my top tips to get you started:

- Have the youngest guests escort you down the aisle, perhaps scattering flower petals or handing out confetti packets to those on the end of rows.

- Buck tradition and get both your parents and/or siblings to walk down the aisle with you as you enter the ceremony space.

- Ask a confident friend or relative to read a poem or an extract from a favourite book or film.

- If you know someone who has a way with words, ask them to write something special for your day.

- If you've opted for a handfasting ceremony, have different friends or family members present each ribbon or piece of fabric.

- If you have a musically talented loved one, ask them to play or sing some meaningful music as you walk down the aisle or sign the register.

- Dancers add a dramatic element to any ceremony, and to be led on entry or exit by those who can weave magic with their bodies would definitely add that extra special touch to proceedings.

Above all, have fun and make it your own.
Sarah Nelson, Moments To
www.momentsto.co.uk