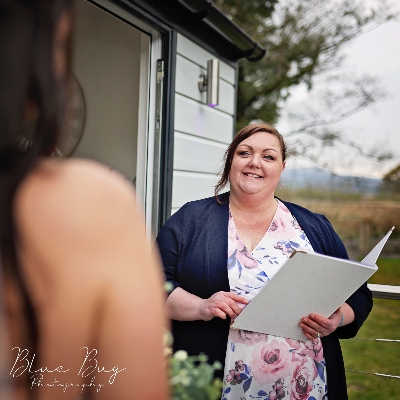 Festive spirit
Q. We're both obsessed with Christmas! How can we tastefully incorporate it into our ceremony?
A. Sarah Boalch says: Christmas is such a magical time of year, so it's no wonder you love the idea of incorporating it into your nuptials! With a celebrant-led ceremony there are so many ways you could include your favourite holiday to suit your personalities and style. If you're outgoing and fun, perhaps you have a favourite Christmas song you'd like your congregation to sing and dance to during the festivities? If you're looking for something more discreet though, why not consider an adaptation of a symbolic ritual known as a handfasting? This old Celtic tradition was historically seen as a legally binding contract of marriage, but today it's used as a symbol to reflect how a couple's lives are to be bound together. During this ritual, a blessing of your marriage will be read aloud and a beautiful handfasting braid will be tied around your hands. To incorporate your love for the season, the ribbons could feature your favourite festive colours. Why not add some delicate bells too, bringing a touch of sleigh magic to this visual and special moment in your wedding ceremony?

These are just a few ideas, but with the help of a celebrant, the only limit is your imagination so your ceremony could be jam-packed full of Christmas magic!
Sarah Boalch, North Wales Celebrant
www.northwalescelebrant.co.uk