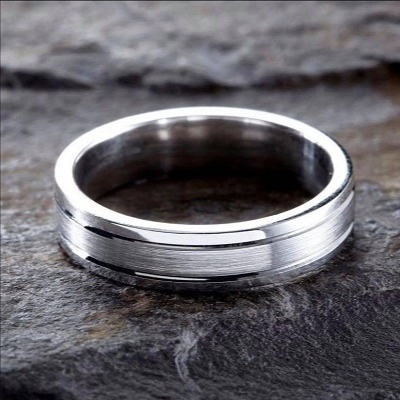 A lifelong commitment
Q. We both have jobs where we work with our hands and are a bit worried about our wedding rings standing the test of time. What would you recommend?
A. Rachael Whitwam says: There are two points to consider when choosing wedding bands, the metal itself and the thickness of it. With 18ct and 9ct white gold, the bands are rhodium plated to give them their high shine finish and this is something that needs to be maintained. So, if you're in a job where you're using your hands a lot or using alcohol sanitizer gels, then I'd suggest staying away from this material. It's worth considering a brushed finish to the outside of your band to make any scratches less noticeable, this is especially popular with gents' bands as they're usually wider.

If your budget allows, then platinum is an excellent metal for a wedding band, as it's hard wearing, dense and naturally white. It also polishes beautifully if scratched. However, if you'd prefer a yellow gold or rose gold, these are still perfect for a wedding band, but I'd recommend considering at least a medium-weight band.

Remember, it's one of the few items you'll ever buy in life that you'll use and wear every day, so really consider the ring and your budget carefully before buying.
Rachael Whitwam, O'Hares Jewellers
www.oharesjewellers.co.uk