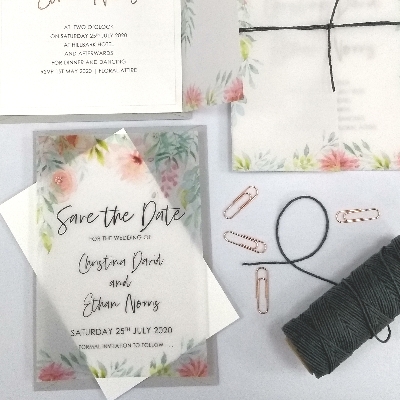 Don't forget!
Q. Would you recommend sending out save-the-dates and why? We can't decide if they're necessary.
A. Ling Warlow says: In all honesty, I don't always recommend save-the-date cards. But, don't get me wrong, they are a fun way to set the scene and get the buzz going around your big day. I always advise sending them out at least a year in advance, and they're especially important when you're planning to get married around a significant date such as Christmas, New Year, or in the middle of a busy holiday period. Many people book their vacations a year in advance and you don't want your nearest and dearest to miss your celebration.

I also think they're super-useful if you have a lot of guests travelling significant distances, as they'll probably appreciate the heads up so they can book accommodation – hotels often offer better rates for early bookings. So, there are times when save-the-dates are a good idea, but you will need to consider your date and circumstances as they're not always essential.

My top tip? Make them work for you. Why not include a list of local accommodation to make planning their stay easier for your guests? Make them easy to display too, after all, they're there to ensure people remember. Fridge magnets and stickers are fantastic ideas.
Ling Warlow, Dragonfly Couture Stationery
www.dragonflycouturestationery.com