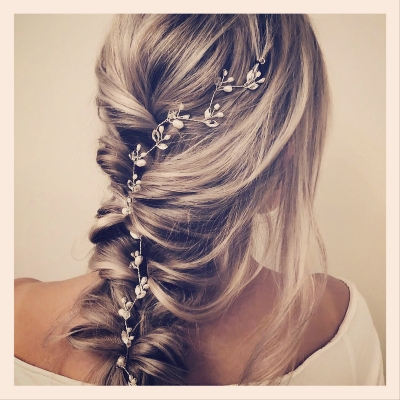 Accessorising a simple gown
Q. The Wedding Fairy and Friends offers a stunning range of bridal accessories in its online boutique. Fiona is the company's director.
A. Fiona Dobson-Bainbridge says: The most important thing to be is confident in your choices. Really go with what you love, something that reflects the vibe of your big day.

Often overlooked, but never to be underestimated is the bridal clutch, tipped to be the next big thing for brides around the globe. Why not swap your bouquet for a super-cute clutch in the evening and be one step ahead of the fashion game?

For some, less is more, and for others more is, well, more. A simple dress could be accessorised perfectly with a single pair of statement earrings. Check out our stunning Such a Classic, and Lavinia options.

An elegant, soft tulle, cut-edge veil is the perfect accessory to an understated gown in our opinion, with the fingertip length being the bestseller right now. Delicate hair vines are also the perfect go-to for modern chic.

Last, but not least jewellery – one statement piece is really all that's needed here. But if big and bold aren't your thing, consider a delicate set.
Fiona Dobson-Bainbridge, F J Dobson-Bainbridge
www.theweddingfairyandfriends.co.uk